Parliament's Monsoon Session: Action taken against accused in every instance of mob justice, says Jaitley
Trinamool Congress member Derek O'Brien said the BJP must name the groups and individuals behind mob violence, which he said was not cow vigilantism but 'cow terrorism'.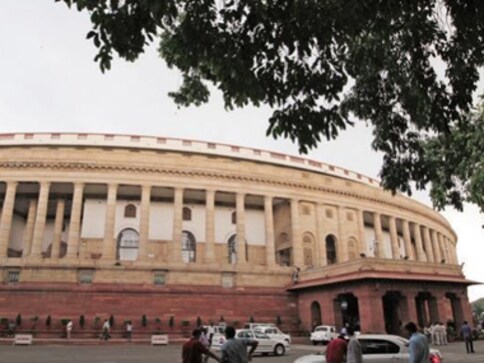 On the fourth day of Monsoon Session, the Parliament is likely to discuss key education bills, including one related to the right to compulsory and free education for children. However, the Wednesday's stormy session are likely to have aftereffects on Thursday's proceedings.
On Wednesday, the opposition took the government to task in the Rajya Sabha over violence against Dalits and minorities, accusing it of entering into a tacit understanding with cow vigilantes who indulged in violence and lynchings.
The Narendra Modi government, however, termed such incidents as plain crime, saying such incidents should not be given a communal colour.
Opening a discussion on cow vigilantism and atrocities against the Dalits and minorities, Leader of Opposition in the Rajya Sabha Ghulam Nabi Azad said there is an implicit or explicit hand of the "people from the parivar" (a reference to the Sangh Parivar or Hindutva groups) in mob violence in the last three years.
"We suspect this is happening with a tacit understanding between the government and the cow vigilantes. The Prime Minister is giving statements but this is going on and nobody is being caught," Azad, a senior Congress leader, said.
Azad urged the Bharatiya Janata Party not to "vitiate" the atmosphere in the country in the name of caste or religion.
Samajwadi Party leader Naresh Agarwal said the National Democratic Alliance government should declare that mob lynching on any pretext will no longer be tolerated.
He said cow vigilantism was hurting the poor as weekly animal fairs/markets had ended and stray cows along with neelgai (blue bull) are becoming a menace in rural areas by destroying standing crops overnight.
Earlier, his remarks to link Hindu Gods with alcohol evoked loud protests from BJP members and led to the adjournment of the house for about 20 minutes.
Parliamentary Affairs Minister Ananth Kumar said Agrawal had hurt the sentiments of the majority population in the country. The Samajwadi Party leader later withdrew the remarks and expressed "regret".
Communist Party of India-Marxist leader Sitaram Yechury demanded a ban on cow vigilante groups.
"Today, when I speak here, my head hangs in shame. What has our republic come to?" Yechury said.
He said: "Private armies taking law into their hands can't be stopped by states alone and they must be banned by the Centre."
Yechury recalled how the Rashtriya Swayamsevak Sangh, the ideological parent of the ruling BJP, was banned in 1948 by then Home Minister Vallabbhai Patel on the charge of indulging in disruptive activities.
Yechury also drew a parallel with German leader Hitler's idea of nationalism and the Hindutva nationalism and stressed that those indulging in cow vigilantism are not "fringe or anti-social elements", as is claimed by the government.
"What is happening is antithetical to all the constitutional values that we have given ourselves," Yechury said as he invoked Swami Vivekananda, the Bhagwad Gita and the Vedas.
Trinamool Congress member Derek O'Brien said the government must name the groups and individuals behind mob violence, which he said was not cow vigilantism but "cow terrorism".
"Only then we will take you (government) seriously. Otherwise, we will be suspicious," he said.
O'Brien said the opposition would not be cowed down by the fear of the Central Bureau of Investigation, Enforcement Directorate or political vendetta by the ruling party.
Bahujan Samaj Party leader Satish Chandra Mishra said Minority Affairs Minister Mukhtar Abbas Naqvi should either show courage and raise his voice against mob lynchings of members of the minority community or should resign like Mayawati did.
He said that people are being killed in mob violence in BJP-ruled states.
However, Naqvi said these incidents did not involve any party or the government but individuals. He called for a united fight to isolate and tackle those behind such crimes.
"These are purely incidents of crime and one should not turn them into communal ones. If you give a communal colour to such heinous crimes, it will only serve the purpose of criminals who want these incidents to be associated with religion," Naqvi said.
The Minister said the opposition had been raising the issue as they could not find any instances of corruption in the Modi government.
He said Azad's claim of inaction against the perpetrators of lynchings was untrue as cases were immediately registered and suspects arrested in Rajasthan, Haryana, Jharkhand and Maharashtra.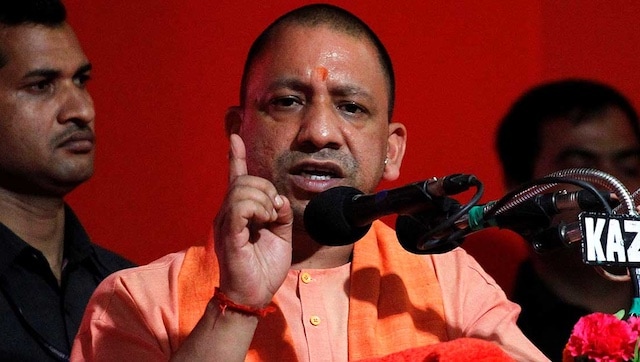 Politics
It would be unwise to jump to conclusions on the basis of the exit of a slew of OBC leaders from the BJP. As of now, the OBC revolt is a small one and has not resulted in an explosion.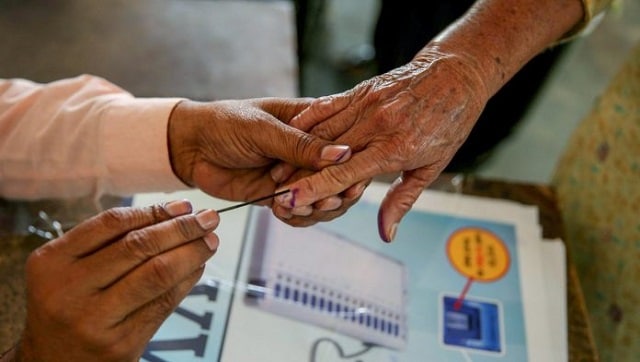 Politics
According to the official schedule given by the Election Commission, the Uttar Pradesh polls will be held in seven phases from 10 February to 7 March this year.
Politics
The seat, considered to be a safe bet for the BJP, is being contested by Atul Garg from the saffron party and KK Shukla, who recently joined the Bahujan Samaj Party