Parliamentary panel to invite states to present views on land acquisition bill
A parliamentary panel reviewing the 2013 land acquisition bill will invite all states to present their views on its consent and social impact assessment clauses
New Delhi: A parliamentary panel reviewing the 2013 land acquisition bill will invite all states to present their views on its consent and social impact assessment clauses.
The Joint Committee on the Right to Fair Compensation and Transparency in Land Acquisition, Rehabilitation and Resettlement (Second Amendment) Bill, 2015, is reviewing the legislation and has already taken feedback from the Karnataka government on the 2013 land bill.
"The panel will invite all state governments one by one and will also visit states to listen to the views and experiences of the state governments, especially in context of consent and social impact assessment clauses," a member of the committee said.
According to the 2013 land bill passed during the UPA tenure, consent of 80 per cent of landowners had to be obtained when the land was acquired for private projects and 70 percent for public-private partnership projects.
But, the bill which was moved by the BJP-led NDA government in 2014 exempted five categories of projects from the consent and social impact assessment clauses of the 2013 act.
These categories were defence, rural infrastructure, affordable housing, industrial corridors set up by the government and government undertakings, up to one kilometre on either side of road and railway, and infrastructure projects.
The land bill which was cleared in UPA tenure in 2013 was altered in 2014, followed by two subsequent ordinances in 2015.
But after opposition from all quarters, Prime Minister Narendra Modi declared in the Mann ki Baat that the government will not push any more ordinances on the bill.
Politics
With the Bhartiya Janata Party's commitment to youth involvement in politics, the stakes for the young politician are high
Politics
Addressing a poll rally in Palanpur town of Banaskantha district, PM Modi said though many developmental works have been carried out so far by the ruling BJP in Gujarat and the Centre, time has come to take a 'giant leap'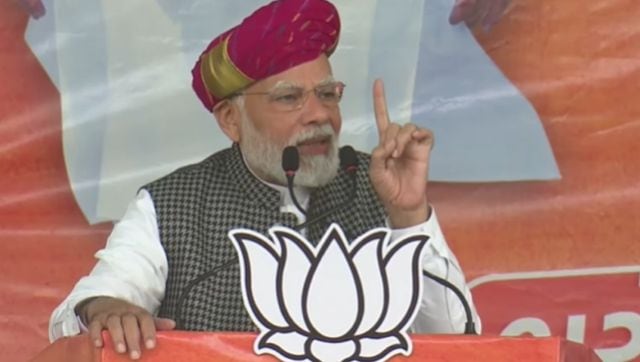 Politics
Prime Minister Narendra Modi, who is campaigning in his home state Gujarat since 19 November, said Adivasis cannot expect Congress will improve their condition because leaders of the party mock tribal outfits and insult tribals at regular intervals