OBC status for transgenders? Cabinet may soon take up bill to recognise third gender
The Union Cabinet is soon likely to take up a bill to provide recognition to transgenders and protect their rights, Lok Sabha was informed on Friday
New Delhi: The Union Cabinet is soon likely to take up a bill to provide recognition to transgenders and protect their rights, Lok Sabha was informed on Friday.
The Social Justice and Empowerment Ministry has finalised the framework of the bill and a cabinet note has already been circulated, Social Justice Minister Thawar Chand Gehlot said during a discussion on a private member's bill on the Rights of Transgender Persons, which has been passed by the Rajya Sabha.
He said he hoped that the Union Cabinet would soon take up the draft official Bill on the Rights of Transgender Persons Bill for consideration, while observing that the government was committed to protect the interest of transgenders and sensitive towards the issues.
The minister said the bill passed by the Rajya Sabha had some procedural difficulties and "we have also filed a review petition in the Supreme Court".
He said there were also demands that transgenders should get all the benefits of SCs, STs and OBCs.
Participating in the discussion, BJP MP Ajay Mishra said the government should take steps to protect the interest of transgenders who faced discrimination in many fronts, including societal, educational and healthcare.
"We have to protect them from the torture and agony they face in the society. They should be treated equally. We need to do something so that they live a respectful life," he said.
Mishra also said the bill passed by the Rajya Sabha had several shortcomings and "I am not in favour of passage of the bill here".
Supporting the bill, Saugata Roy (TMC) said "transgenders should be treated with sympathy and compassion. They have been deprived of their rights. So it is very essential to move forward with this bill. They are forced to live in slums and beg for their livelihood."
He asked the government to include them in the next Census in 2021 as there was no clarity about their numbers.
"The bill has talked about setting up of national and state commissions. They would look into the issues of transgenders. It is important to provide education to them so that they stand on their feet. Educational institutions should see that they are not discriminated," Roy said, adding that they were living in inhuman conditions in slums.
Bhartruhari Mahtab (BJD) interrupted Roy to say that if the central government has already circulated a cabinet note, then what was the need for discussing a private legislation.
Anurag Thakur (BJP) claimed that in the last 66 years, nothing has been done for transgenders and wanted the government to come out with details in terms of their actual population and literacy rate.
On providing reservation to the community for uplifting their status, he said the government should carefully study the issue as reservation in past has resulted in limited success.
There were some legal issue involved in this as to which category they should belong to, he said, asking whether they should be part of SCs, STs or OBCs.
His party colleague Kunwar Bhartendra Singh said a law was needed to end their discrimination while pointing out that many transgenders were also affected by HIV and AIDS.
Supporting the private member's bill, Pandula Ravindra Babu (TDP) said the transgenders faced "pathetic and pitiable" situation and lot of caution needs to be exercised to dealt with their issues.
Enlisting several shortcomings in the 2014 bill, Nishikant Dubey (BJP) said the previous governments have not done anything for these people.
"This bill has so many issues," he said, adding that clauses relating to education and reservation for them were difficult to implement and would lead to litigations.
India
After Nusrat Jahan's case, the government should take a lead and codify the law on subjects like live-in relationships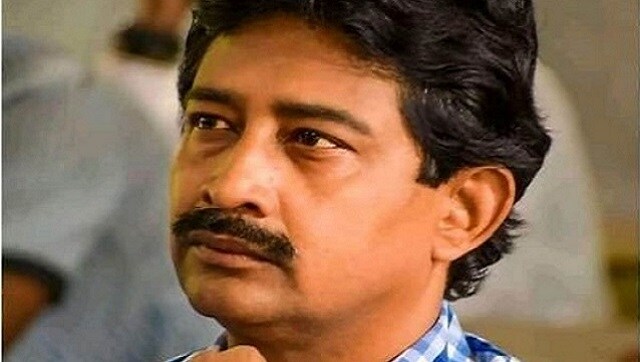 Politics
Banerjee, who unsuccessfully fought the Bengal Assembly polls on BJP ticket, described his meeting with the TMC general secretary as a 'courtesy visit'
India
On the electoral front, Prasada does not have a stellar show when it comes to elections since 2014