Parliament ruckus: Trapped by Tapas Pal mess, Trinamool unable to fuel protest
The hypocrisy in Trinamool's stand vis-a-vis Wednesday's incident in Parliament was clearly evident when the party merely lodged verbal complaints with the Speaker instead of a written one.
Members of Parliament should be trained in ender sensitivity before they go to the Floor of Parliament, said political analyst Panisha Priyam on Wednesday. With Trinamool Congress and BJP parliamentarians openly exchanging expletives and highly sexist remarks in Parliament, the  suggestion, made during a televised debate on CNN-IBN,  should not be thrown out of the window.
"The type of language gives a bad picture of both genders. This goes down the norms of civility of any kind. The Speaker needs to do some tough talking and must take necessary action including disqualification," she said, adding that the exchange definitely violated some Constitutional tenets.
"Our tolerance level to these incidents has been growing. The MPs should realise that Parliament does not protect you when there is violation of something that is egalitarian in nature. Unfortunately Parliament is so scared that it has not dared to pass the Women's Reservation Bill till date," Priyam said.
The blame on Parliament with regards to the Women's Reservation Bill is not unjustified. More pertinently, it draws attention to what role women politicians play when protecting or encouraging others of their own gender.
"Mamata (Banerjee) opposed the passing of Women's Reservation Bill along with Samajwadi Party. Since Trinamool came to power in West Bengal, crime against women went up. The state government has paralysed the Women's Commission and the Human Rights Commission," said film maker and Left activist Anindita Sarbadhikari.
The hypocrisy in Trinamool's stand vis-a-vis Wednesday's incident in Parliament was evident when the party merely lodged verbal complaints with the Speaker instead of a written one. It is an open secret that the party is caught on the back foot because it hardly took any action on one of its MPs Tapas Pal, who in a recently surfaced video, publicly threatened to get women Left workers raped by his male supporters. The party took no action against Pal and tried to end the matter by accepting a meek apology. In fact, the Trinamool Congress government in West Bengal today went to the extent of telling Calcutta High Court that the criminal charges against Pal were not legally sustainable.
"This is a clear issue of double standard by the Trinamool Congress. Look what's happening in West Bengal. If you stand by your conviction then you should go on record... When there are characters like Tapas Pal in your party and you are talking about women's dignity it is quite amusing," said BJP leader Shaina NC.
According to a report in the Business Standard, West Bengal Chief Minister and Trinamool Congress chief Mamata Banerjee reacted angrily to Wednesday's incident.
"Whatever happened is very dirty. They (Trinamool MPs) are all shocked. I will speak to my party.... I have the right to seek justice for Bengal. Similarly, MPs from Bihar and Punjab can seek justice for their respective states. This is a democratic right.... But that doesn't mean they will be beaten up, and their clothes will be torn, and they will be called.... This is not fair. I have received messages from Delhi journalists... I am aware of the language used. Silence is golden in this regard," Banerjee said.
But despite that, Trinamool Congress cannot wriggle free of its past.
Banerjee had in 2012 infamously blamed the Park Street rape incident as fabricated to malign her party. Her party MP Kakoli Ghosh Dastidar shocked the entire nation when she called the incident "was not a case of sexual assault but a misunderstanding during a deal between a woman and her client" at a time when the country was already jolted by the heinous Delhi gang rape case of a physiotherapy student.
Trinamool Congress MLA Ashok Ghosh had also stirred a controversy by making disparaging remarks about rape victims in the Assembly making reference to the Park Street victim.
Samajwadi Party Mahila Sabha, national president, Ranjana Bajpai, who was part of the debate criticised both Trinamool and BJP but had no concrete answers when Mulayam Singh Yadav's  "boys will be boys" comment was pointed out to her.
"It is really shameful the way Trinamool and BJP are behaving in Parliament. Both the parties are at fault. Mulayam Singh Yadav only wanted the guilty men to be punished, (so that) innocent men are not harassed," Bajpai said.
Shaina NC tried to promise action against errant BJP MPs. "To go into the well and calling Prime Minister Narendra Modi a chor (thief) is completely unacceptable. This is not the manner to discuss price rise. Trinamool has clearly behaved like goons. Any unparliamentary behaviour on our and their side is unacceptable. It is extremely imperative for Mamata Banerjee to realise what her own partymen are doing. We want to get to the truth. There is no question of shielding anyone," Shaina said.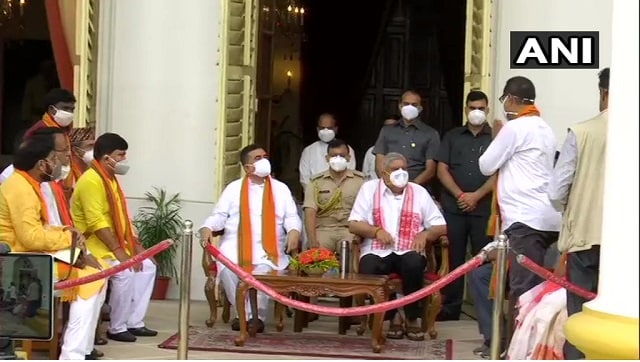 Politics
This is the second time when Adhikari met the governor in June. Earlier he met the governor and submitted a representation about unabated post-poll retributive violence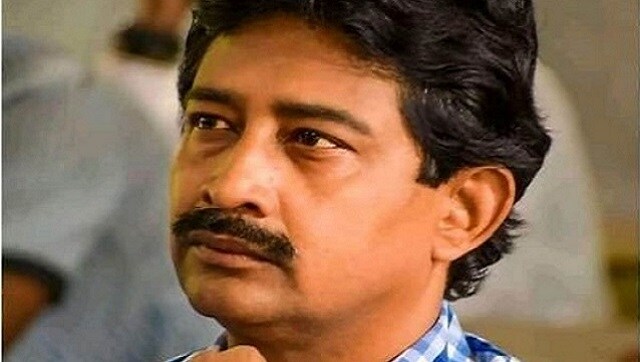 Politics
Banerjee, who unsuccessfully fought the Bengal Assembly polls on BJP ticket, described his meeting with the TMC general secretary as a 'courtesy visit'
India
After Nusrat Jahan's case, the government should take a lead and codify the law on subjects like live-in relationships