Parliament Updates: Lok Sabha adjourned sine die after House passes Major Port Authorities Bill, 2020; Monsoon session cut short by 7 days
Parliament LIVE Updates: The Monsoon Session of the Parliament was adjourned sine die on Wednesday, 7 days before the schedule, amid concerns of the spread of coronavirus among lawmakers
Auto refresh feeds
LIVE NEWS and UPDATES
Parliament LATEST Updates: Raising the issue during Zero Hour in Lok Sabha, Surya said for a long time there have been many "credible" allegations made against Twitter, Facebook and their affiliates of "arbitrary and unilateral regulation and censuring" of content posted by third party users, especially those with a "nationalistic approach"
The government should have consulted all parties, farmer leaders before bringing the farm bills, Ghulam Nabi Azad said after meeting the President
Rajya Sabha was adjourned sine die, eight days ahead of schedule in wake of the coronavirus pandemic. In his concluding remarks, Venkaiah Naidu said 25 bills were passed and six bills were introduced. He went on to add that 3.15 hours were lost due to disruptions in this session.
Venkaiah Naidu referred to the unruly conduct by Rajya Sabha MPs on Sunday and appealed to members to ensure that "such unseemly behaviour is not repeated".
Rajya Sabha Chairman M Venkaiah Naidu started concluding remarks after the House passed the Jammu and Kashmir Official Languages Bill and the the Appropriation (No 3) Bill and Appropriation (No 4) Bill were returned.
Congress leader Ghulam Nabi Azad will meet President Ram Nath Kovind at 5 pm on Wednesday over the farm Bills and the suspension of the eight MPs, sources told PTI.
The Rajya Sabha passed the Occupational Safety, Health and Working Conditions Code Bill, 2020, Industrial Relations Code Bill, 2020 and The Code of Social Security, 2020.
The Ministry of External Affairs (MEA) said in a written reply to a question by MP Fauzia Khan that Prime Minister Narendra Modi has visited 58 countries since 2015 and Rs 517.82 crores have been spent on them in total.
Rajya Sabha discussed three labour codes, that are a part of the government's codification of 29 labour laws into four codes.
Meanwhile, MPs from the Congress and other Opposition parties held a meeting to discuss further strategy on farm bills and also held a protest in the Parliament Complex.
The FCRA regulates the acceptance and utilisation of foreign funds by individuals, associations and companies.
AIADMK's SR Balasubramaniyan said the FCRA Amendment Bill shouldn't be used to antagonise the political parties. "There may be some bad NGOs, but majority are genuine NGOs doing good work. Such NGOs should not be bulldozed," he said.
The Rajya Sabha will discuss The Foreign Contribution (Regulation) Amendment Bill, 2020, a day after the House passed seven Bills as Opposition Benches remained empty following a walkout.
The House is also scheduled to take up The Bilateral Netting of Qualified Financial Contracts Bill, 2020, The Appropriation (No.3) Bill, 2020 and The Appropriation (No.4) Bill, 2020.
Meanwhile, the Lok Sabha's List of Business states three Bills that will be taken up for consideration and passage - The Major Port Authorities Bill, 2020, The Assisted Reproductive Technology (Regulation) Bill, 2020 and The Factoring Regulation (Amendment) Bill, 2020.
The Monsoon Session is likely to conclude on Wednesday, eight days before it is scheduled to end, amid concerns of spread of coronavirus among lawmakers, sources told PTI. Rajya Sabha is likely to adjourn sine die after taking up five bills, while the Lok Sabha is likely to be adjourned sine die around 5 pm after taking up an extended Zero Hour, sources said.
The session which began on 14 September, witnessed passage of several bills in both Houses, including those which sought to replace ordinances issued recently. The decision to curtail the session has been conveyed to floor leaders of parties in the lower house, the sources said.
The Monsoon Session was otherwise scheduled to end on 1 October. Several MPs, including a few ministers, have tested positive for COVID-19 in the last few days.
On Monday, eight members of Rajya Sabha were suspended over their "unruly behaviour" during the passage of the two key farm bills on Sunday. A number of opposition parties on Tuesday staged a walkout from Rajya Sabha and decided to boycott proceedings of the House till the suspension of the eight members is revoked, even as the government insisted on their apology.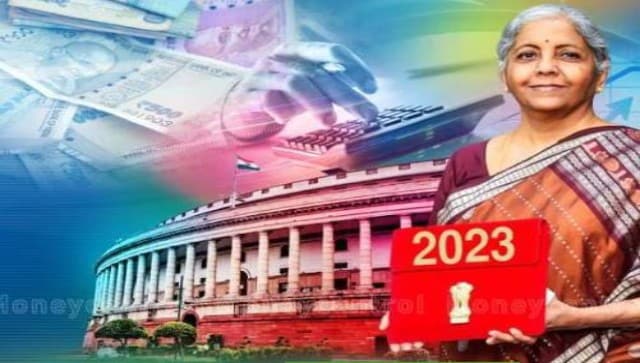 Business
Know about some interesting facts regarding the Union Budget of India
Business
Finance Minister Nirmala Sitharaman said India remains a well governed and a very well regulated financial market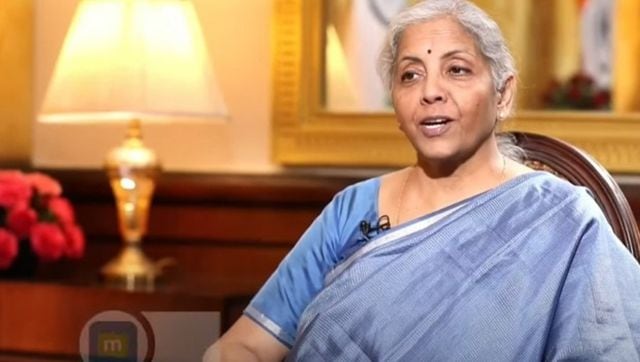 Business
Finance Minister Nirmala Sitharaman said, 'The major push for startups happened in 2016 when the honourable Prime Minister announced a policy. And subsequently year after year giving concessions'