Parliament at 60: How rich are our netas!
Being an MP in India is hardly unprofitable, most of our nations legislators have seen their incomes rise and their rising wealth also ensures they stay in power.
Picking up from where I left off in my last write-up (click here to access), wherein I had put out some facts and figures pertaining to the composition of our criminal-infested current Lok Sabha, this post will attempt to touch upon the second component of the criminals-and-looters theory that has been postulated by the likes of Arvind Kejriwal , Om Puri and Baba Ramdev in the recent past.
A theory, that is being silently mouthed by millions of other citizens perhaps; unfortunately the resounding hum of such silence has not yet reached the ears that otherwise perk up over matters both silly and inconsequential. Cartoons, for example.
At the outset, let me confess that I have nothing against wealth; I prefer a social construct which leans on capitalism and gives us all an opportunity to build and accumulate it, lots of it, through means fair and square. "Means fair and square" being the operative part. May the force be with those who are motivated by the pursuit of wealth. Experience and observation stands witness to the fact though, that the ones who have lots of it, usually are driven by something else. More power to them.
Secondly, it would be a breathtakingly fallacious assumption that just because the MPs are a wealthy lot they have all built it through means not entirely fair and square. By no account should the facts and figures being presented below be taken as an attempt to question their right to build assets for themselves.
Having said that, let me also then state, that the data refers to "declared assets" as per their affidavits. Not for a moment am I suggesting that some of them may have other undeclared assets locked away in benami accounts and companies where some distant uncle or the driver's aunt is the declared owner. But then again, nor am I suggesting otherwise!
Without further ado, and dispensing with useless concomitant narratives of the sorts which unnecessarily take up a readers' time, let us dive straight in. Disclaimers and declarations on the source(s) and accuracy of data? Same as those in my last write-up (click here to access).
The Big Picture:
Whilst I acknowledge that 5Cr is not a particularly intimidating figure for some of us, what I would like to juxtapose it against is the average per capita income in India. And yes, what is the average salary of an MP?
How does the increase in assets/MP look like when we examine the figures for those who re-contested and won in 2009?
Holding office and winning the subsequent election, does not prevent income from other sources to keep flowing in?
Are you dead meat, if all you have is an ideology (and noble intentions)?
Admittedly, there may be lots of non-serious candidates in the last category, but even if one accounts for those, the trend-lines are unmistakable
What are the Party-wise trends?
Let us remember that some of them come from professional or business backgrounds; even if those outliers are removed, would the picture change drastically? Perhaps yes .By how much? I do not know yet. The data before 2001 is not available publicly, otherwise it would have been fascinating to study how the career politicians (as against those who switched to politics after having made a fortune elsewhere) fare over a 15-20 year period. The table below gives us some clue of the kind of distribution curve that we could draw up – it appears the outliers do not skew the mean by too much. Unless of course, most of them are outliers – in which case let me unlearn everything about basic 101 Level statistics and distribution curves!
How does it look across the states?
And how would this compare with the overall trend in society? How many Indians are Crorepatis? Less than 1%, would be my informed estimate. Compare that figure to the % of MPs who are rich by most standards. It is nobody's case that our MPs should be poor – in fact I believe their salaries need to be increased, such a suggestion comes with its own merits and de-merits of course – but the dissonance in the data is jarring…..how can a part be so divergent in form, structure and construct from the whole?
Space and time constraints prevent me from taking this study further into the domain inhabited by MLAs and MLCs – I suspect, from my preliminary research, the situation there is not very different. Also, a robust high-end analytics treatment of the base data will possibly throw up much more meaningful and actionable findings – let me be the first one to acknowledge that. But till that happens, the facts presented in this blog can be used by you to draw your own conclusions.
India, metaphorically speaking, goes beyond Schrödinger's cat, and does not just exist at just two levels – the rich and the poor. We have a third dimension, with an altogether different reality – the MPs.
And here is one, who represents all that is seemingly wrong with Indian Polity. She represents the poorest sections of the society, in perhaps one of the poorest states in the country. Take a look at her assets, detailed out as under (2012 declaration):
She happens to be a Rajya Sabha MP – but those are mere technicalities. Her reported assets were about 1Cr in 2003. A whopping 112 times jump in 9 years!? Is this a case study worth teaching in Indian B-Schools? Methinks yes. We waste too much time studying ways and means, models and processes, competitiveness and game-theory, metrics and marketing…..the secrets of building a robust business , apparently, lie elsewhere.
Find latest and upcoming tech gadgets online on Tech2 Gadgets. Get technology news, gadgets reviews & ratings. Popular gadgets including laptop, tablet and mobile specifications, features, prices, comparison.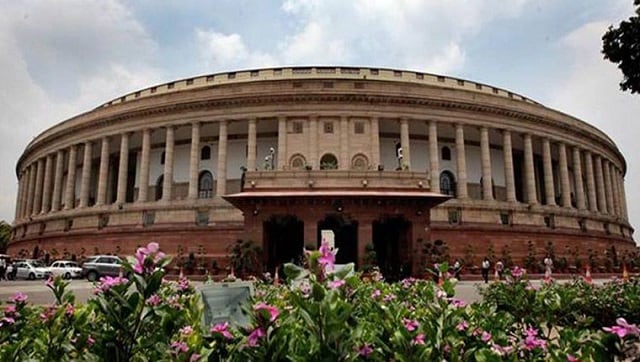 Politics
As per PTI the Monsoon Session of Parliament is likely to conclude tomorrow (23 September, Wednesday), eight days before it is scheduled to end, amid concerns of the spread of coronavirus among lawmakers.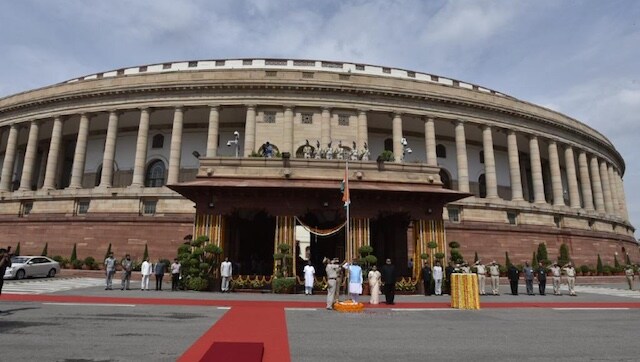 India
In the Lok Sabha, Opposition MPs of the Congress, DMK, TMC, and others opposed the PM CARES Fund, alleging that it lacked transparency
India
Harivansh's name was proposed by BJP president JP Nadda, and his proposition was supported by Leader of the House, Thawarchand Gehlot