Panvel Municipal Election 2017: Shiv Sena, BJP cross swords as Uddhav Thackeray slams state ally
Shiv Sena, BJP are pitted against one another in the maiden election for the Panvel corporation, which was recently elevated from a council to a corporation by the state government.
Allies in the Maharashtra Assembly, the Shiv Sena and BJP once again locked horns in Navi Mumbai on Sunday, trading barbs ahead of the Panvel City Municipal Corporation (PCMC) elections due on Wednesday.
The two alliance partners are pitted against one another in the maiden election for the Panvel corporation, which was recently elevated from a council to a corporation by the state government. While Shiv Sena chief Uddhav Thackeray spared no-one his scathing criticism including the BJP, Maharashtra Chief Minister Devendra Fadnavis tread a cautious line and sought to sell his party's developmental agenda.
Thackeray, who had supported the passage of GST bill in the Maharashtra Assembly, was scathingly critical of the Maharashtra government. Addressing a rally in Kamothe on Sunday evening, Thackeray cautioned the people against voting for it's ally in Centre and State government. "If the lotus blooms in Panvel, then the city will turn into muck," Thackeray said according to a report in Hindustan Times.
Thackeray has threatened to quit the alliance at several occasions and has been criticising the BJP on various fronts, from farm loan waivers to the Centre's policy towards Pakistan.
"I will not waste a second to kick away power when time comes... We are committed to the well-being of farmers and people. If once we get into the battle field against you, we will not back out till we win," Thackeray had said.
Thackeray also criticised the BJP's ambitious Mumbai-Nagpur Samurddhi Expressway project and said, "the project may be good to bring both capitals nearer, but it is wrong to take away lands of farmers forcibly for the Expressway. Make farmers prosperous first and then carry out your project."
In a veiled attack at Prime Minister Narendra Modi, over note ban and his poll promises, Thackeray said that despite demonetisation there has been no decline in black money or cross-border terrorism, as promised by Modi.
Hinting at severing ties with the BJP, although not for the first time, Thackeray said, "We are not seeking anything from BJP. The people will give us their support," according to The Indian Express. Reiterating his family connection with the city, he reiterated his poll call for the elections, "I have come to Panvel to win."
Apparently the BJP had tried to iron out differences with its embittered ally and forge an alliance ahead of the PCMC polls. However, Shiv Sena refused to budge from its stand and is fighting the election against BJP in alliance with the Swabhimani Shetkari Sanghtana (SSS), according to another report in The Indian Express.
Meanwhile, the BJP has been towing the development line in it's poll campaign, refraining from overtly targeting Shiv Sena. "We are contesting only on development issue. CM will reassure that the new corporation will be the face of development of the state government,'' said Panvel BJP MLA, Prashant Thakur, according to The Times of India. 
Fadnavis too, in his Sunday rally, sought votes on the basis of his government's work. He said that the BJP has fulfilled all it's promises to the people and will continue to do so. He urged the people to give his party a clear mandate to ensure hurdle-free development, The Indian Express report quoted him as saying.
The Panvel municipal corporation has 78 seats under it. BJP is contesting in 75 seats with its alliance partner Republican Party of India (Athawale) RPI(A) in two seats and Peoples Republican Party (PRP) in one. The Congress is contesting in 18 seats, its ally Bhartiya Shetkari Kamgar Paksh (BSKP), better known as Peasants and Workers Party of India (PWP) in 48 and Nationalist Congress Party (NCP) 12 seats. The Shiv Sena is contesting 68 seats, while its partner SSS is contesting in five seats.
With inputs from PTI
Find latest and upcoming tech gadgets online on Tech2 Gadgets. Get technology news, gadgets reviews & ratings. Popular gadgets including laptop, tablet and mobile specifications, features, prices, comparison.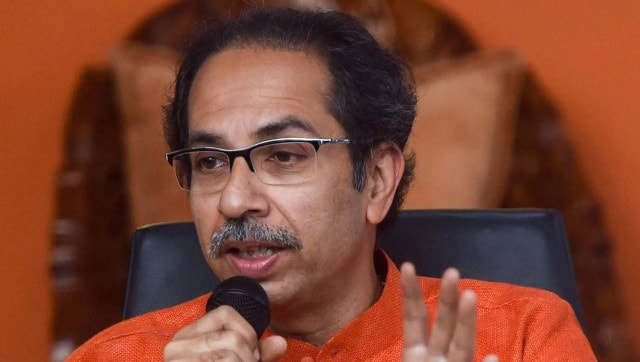 Politics
The Uddhav Thackeray-led government is now close to completing one year in office, most of it being in the shadow of the COVID-19 pandemic.
Politics
The manifesto, released by former Maharashtra chief minister Devendra Fadnavis, said COVID-19 vaccine would be provided to all as per the suggestions of the Centre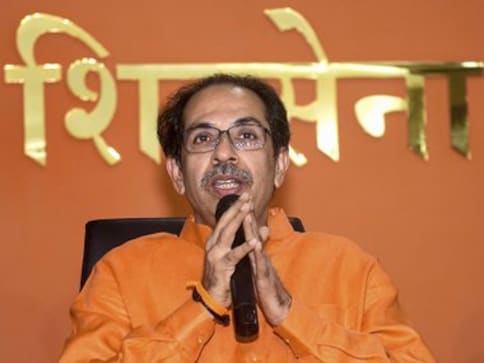 Politics
The Shiv Sena had snapped its alliance with the BJP in Maharashtra post the 2019 Assembly polls. It had accused the BJP of breaking its promise to share power, an assertion the saffron party flatly denied