Pansare murder probe shouldn't become context for maligning Hindutva: Shiv Sena
The ongoing probe in the Govind Pansare murder case should not become a context for maligning Hindutva, the Shiv Sena said.
Mumbai: The ongoing probe in the Govind Pansare murder case should not become a context for maligning Hindutva, the Shiv Sena said on Monday while holding that the accusations against right wing outfit Sanatan Sanstha, under scanner in the case, are "laughable".
"Samir Gaikwad has been associated with the Sanstha and has been involved in its religious activities and thus, without investigation, people are demanding that he be hanged for his crime. All this is laughable and has lifted the veil from those who call themselves progressive," an editorial in Sena mouthpiece 'Saamana' said.
"A person belonging to the Sanstha was arrested on suspicion and investigation was also done thinking that the organisation is responsible for Pansare's murder. Creating such an atmosphere has given a leeway to the actual murderers of Pansare and Dabholkar. An investigation must be done and the truth must be out, but Hindutva should not be defamed," it said.
The saffron party also said that though it does not agree with Pansare's views, his murder is condemnable.
"Though we do not agree with Pansare's views, we condemn his murder in the strongest possible way. Not only Pansare, but murdering any senior citizen is inhuman and an act of cowardice," it said.
But the Sena also said that people sharing Pansare's views have chiselled the idea of Hindutva in a way where it will not be affected by criticism anymore.
Hitting out at Congress for demanding a ban on the right wing outfit, the Sena said after West Bengal Chief Minister Mamata Banerjee declassified the files related to Subhash Chandra Bose, "it has now been proved that the Congress played an instrumental role in not revealing the cause of his death" and sought to know if the party should be banned for this.
"Should the Congress too be banned for this sin of theirs? In Kashmir separatists and anti-India organisations want to kill Hindus. Nobody is talking about a ban on these organisations and political parties," it said.
The Sena alleged that the Asaduddin Owaisi-led AIMIM is "vitiating" the atmosphere, but nobody speaks against them.
"One of the Owaisi brothers had once spoken about showing the strength of their community if police officials are away for 15 minutes. Why was a ban not called on their party for this poisonous speech?" the Sena asked.
PTI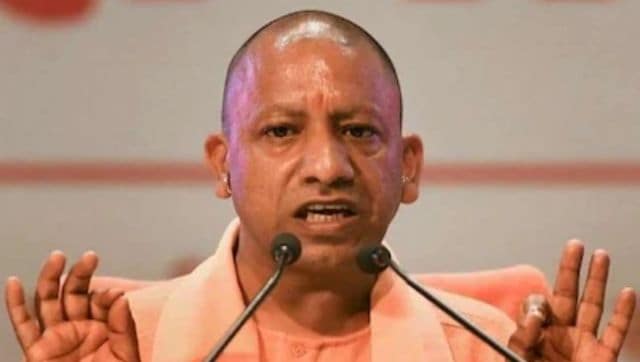 India
This comes in the backdrop of politics in Uttar Pradesh moving at a breakneck speed over the past couple of days with BJP's prominent OBC leaders Swami Prasad Maurya and Dara Singh Chauhan among others quitting the saffron party
Politics
The Shiv Sena leader said that BJP only uses Hindutva for power and that India could have seen a PM from his party had they not left contesting from the North.
Politics
The electoral battle for Goa has become multi-cornered with the entry of Mamata Banerjee-led TMC and aggressive campaigning by the Aam Aadmi Party