Panneerselvam vs Sasikala: Key highlights of the political drama unfolding in Tamil Nadu
After dramatically rebelling against AIADMK supremo VK Sasikala, caretaker chief minister O Panneerselvam on Wednesday ordered an inquiry commission to probe the circumstances leading to his predeccessor J Jayalalithaa's death.
On Tuesday, in a dramatic twist, outgoing Tamil Nadu Chief Minister O Paneerselvam openly rebelled against AIADMK chief VK Sasikala and said that he was forced to step down from the chief minister's post.  After his rebellion, developments in Tamil Nadu politics are moving at a quick pace. Here are 12 points from the developments in the ongoing AIADMK crisis since Tuesday.
1) PH Pandian and Manoj Pandian raise the voice of dissent 
Early on Tuesday, the AIADMK faced voices of dissent from former Assembly Speaker P Hector Pandian and another AIADMK leader Manoj Pandian, who alleged foul play in Jayalalithaa's death. They also questioned the legality of the elevation of Sasikala to the post of general secretary of the AIADMK.
According to Manoj Pandian, there is no provision in the party's rules for an interim general secretary and all actions taken by Sasikala were void in law.
2) AIADMK hits back at Pandian 
The AIADMK on Tuesday said it was the constitutional obligation of the Governor to swear-in Sasikala as chief minister and there is no ground for stopping it, even as it rejected former Speaker PH Pandian's allegations of foul play in J Jayalalithaa's death.
3) Deepa Jayakumar slams Sasikala 
Jayalalithaa's niece Deepa Jayakumar continued her attack on Sasikala. Doubting her qualifications to be the chief minister, she said that "being with someone for 33 years is not a qualification to become the chief minister".
"A lot of people are unhappy over the happenings in the AIADMK," Deepa told the media at her house. "The people of Tamil Nadu are not happy with Sasikala becoming the Chief Minister," she added.
4) O Panneerselvam rebels
Caretaker chief minister O Panneerselvam, on Tuesday night, openly rebelled against AIADMK chief Sasikala and alleged that he was forced to step down as chief minister. The three-time chief minister told reporters, "I will take back my resignation if party workers and people ask me to." The late night press conference took place after Panneerselvam arrived at former chief minister J Jayalalithaa's memorial at around 9 pm on Tuesday and meditated for about 40 minutes.
Panneerselvam had said that he was guided by the spirit of late chief minister J Jayalalithaa to come out and share "some truths" with the AIADMK cadres. "Jayalalithaa told me to take over as chief minister when she was in hospital," he said.
5) Panneerselvam's allegations 
Panneerselvam also revealed that when he was in the chief ministerial post, Revenue Minister RB Udhayakumar said that Sasikala should take over as the chief minister. "I was given the chief minister's post but insulted continuously. I am saying these facts in front of you to make things clear in public I will continue to struggle," he said. Panneerselvam continued, "Party leaders said I have to take initiative towards making Sasikala chief minister that's how I was forced to tender resignation."
6) Sasikala camp regroups at Poes Garden 
However, Panneerselvam's rebellion did not go well with Sasikala camp. Immediately after Pannneerselvam dropped the bombshell on Sasikala, senior leaders and ministers met the party supremo at the Poes Garden residence of late J Jayalalithaa on Tuesday night. The AIADMK decided to remove Panneerselvam as party's treasurer with immediate effect on Wednesday.
Speaking to the The News Minute, Deputy Speaker of the Lok Sabha, Thambidurai, who belongs to the Sasikala camp, added that they had expected this 'treachery' after media reports said that OPS was 'under pressure'.
7) Sasikala expresses confidence, blames DMK for crisis 
The AIADMK supremo blamed the main opposition DMK for orchestrating Panneerselvam's revolt against her. Speaking to reporters, Sasikala said all the party legislators were united as a single family. According to a report in NDTV, Sasikala enjoys the support of at least 100 MLAs.
8) BJP backing Panneerselvam?
The CPI and the CPM, on the other hand, suggested that Panneerselvam might have been instigated by the BJP-ruled Centre to rebel against Sasikala.
9) Panneerselvam hits back at Sasikala group
In a series of tweets, he hit out at the Sasikala camp and alos refuted claims of him being backed by the BJP.
I was appointed as treasurer of the party by Amma 10 years ago. No one has the right to remove me from that post - CM — திரு O. Pannerselvam (@CMOTamilNadu) February 7, 2017
This position given by Puratchithalaivi Amma and no one can remove me from that - CM — திரு O. Pannerselvam (@CMOTamilNadu) February 7, 2017
Will not respond to my party's criticism because they are stuck in a place where they are forced to behave in such a way - CM — திரு O. Pannerselvam (@CMOTamilNadu) February 8, 2017
I have no connections with BJP and my actions are my personal decisions - CM's interview to @PTTVOnlineNews — திரு O. Pannerselvam (@CMOTamilNadu) February 8, 2017
10) Panneerselvam receives support from Rajya Sabha MP V Maitreyan 
Panneerselvam received support from a few AIADMK leaders. One of them, three-time Rajya Sabha MP V Maitreyan, visited his residence after his late night rebellion. "The rank and file of the party cadre at the grassroots, the people at large - all want Amma's legacy to continue. At moment I strongly feel, especially after Mr Panneerselvam's statements last night that the rank and file of party will rally behind him," NDTV quoted Maitreyan as saying.
11) Panneerselvam meets media persons, orders probe into Jayalalithaa's death. 
Panneerselvam on Wednesday ordered an inquiry commission under a retired judge to probe the circumstances leading to his predeccessor J Jayalalithaa's death. He also alleged that he was not allowed to meet the late chief minister during her 75-day hospitalisation at the Apollo Hospital.
12) Sasikala hits back at her opponents
Addressing a press conference, Sasikala hit back at Pannneerselvam, alleging that the caretaker chief minister was in cahoots with the main opposition party DMK to break the party.
(With inputs from agencies)
India
The fourth human death had prompted chief conservator Shekar Kumar Niraj to release an order to hunt down the tiger on 1 October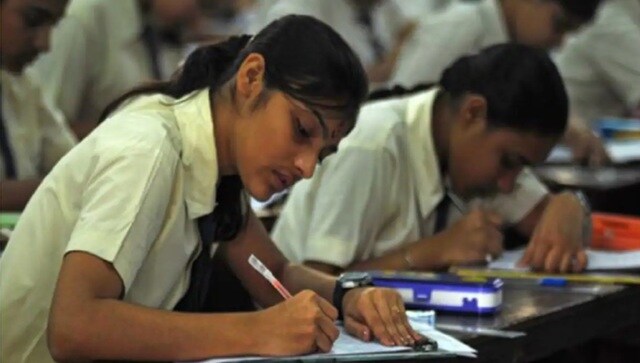 India
The official website of the TNEA has also put out the vacancy list after the third round of general counselling.
India
The VHP central leadership is meeting Hindu seers and saints to seek their guidance to evolve an alternate support structure on the matter, where the temples will be administered by the Hindu society, VHP said in a press release.