AIADMK crisis Day 4: A look at the key developments in the Panneerselvam-Sasikala standoff
The suspense of the Tamil Nadu AIADMK drama has been on the rise on Friday as both VK Sasikala's camp and O Panneerselvam's camps remained tight-lipped about their respective closed-door meetings with Governor Vidyasagar Rao.
The suspense of the Tamil Nadu AIADMK drama has been on the rise on Friday as both VK Sasikala's camp and O Panneerselvam's camps remained tight-lipped about their respective closed-door meetings with Governor Vidyasagar Rao. The whole state waits with bated breath for the governor's statement that will be issued at 5pm on Friday. Here are the key highlights of what has been unfolding till now.
Axe falls on Madhusudhanan
Sasikala on Friday dismissed Presidium Chairman E Madhusudhanan from the party for backing Panneerselvam. She also announced the appointment of former minister KA Sengottaiyan as the new AIADMK presidium chairman. Sengottaiyan was relieved as the party's Organisation Secretary, a post to which he was appointed last week.
Sasikala said in a statement that Madhusudhanan had violating the party's principles and brought disrepute to it and so was being ousted from the party post and the AIADMK's primary membership.
She urged party members not to have any truck with Madhusudhanan.
Governor continues to wait and watch
After the meetings, the uncertainty continued as The Indian Express wrote about speculations over Rao sending a report to New Delhi. Some reports even suggested that he could be seeking legal advice on the issue.
In a House of 234 (minus the seat that has fallen vacant after the death of Jayalalithaa), the AIADMK strength is 135. The Sasikala camp has the support of 120 MLAs. Earlier, Panneerselvam, on his return from Raj Bhavan, told reporters that "good things will happen" but did not elaborate. He said they had a detailed discussion with Governor Vidyasagar Rao about all that is happening in Tamil Nadu… for sure, good thing will happen, dharma will win," he said.
However, sources quoted by NDTV said that Rao has assured Sasikala that she will get the first invitation to form government, though he needs time to address the objections raised by Panneerselvam. OPS, as he is also known, has sought five days to garner support of AIADMK legislators, who, he has alleged, are being held "captive" by Sasikala's camp. The AIADMK has 134 legislators in the 235-member Tamil Nadu Assembly. Either camp will need to prove the support of 118 to form the next government.
Sources said the signatures that were provided by Sasikala as proof of support in her party will be authenticated by the Governor.
SC rejects petition regarding Sasikala swearing-in
The situation got more tense as the Supreme Court also rejected a petition with regards to Sasikala's swearing-in. A report by The Hindu said that the Supreme Court on Friday declined to urgently hear a petition seeking a stay on AIADMK general secretary Sasikala Natarajan being sworn in as chief minister of Tamil Nadu.
Petitioner Senthil Kumar said that the state would witness riots if Sasikala, once made chief minister, is forced to resign in case the Supreme Court overturns the acquittal order of the Karnataka High Court in the disproportionate assets (DA) case that is pending in the apex court.
Voices rise against Sasikala
According to NDTV, a "Call your lawmaker" campaign has been started by actor Arvind Swamy, who has tweeted the MLAs' 'names and phone numbers' of the legislators, urging people to try and call them and "express their opinion". Similar appeals were growing on Twitter in support of Panneerselvam. Earlier actor Kamal Hassan had come out to say that friendship with Jaya does not give Sasikala the boarding pass to become the chief minister, there is a procedure that has to be respected.
Meanwhile, former Tamil Nadu Governor K Rosaiah said Governor C Vidyasagar Rao need not necessarily take into consideration the claim of AIADMK General Secretary V K Sasikala that she is enjoying the support of majority of party MLAs so as to be invited to form the government in the southern state.
Rosaiah, a former chief minister of Andhra Pradesh, is also of the opinion that the Governor's decision of whom to be invited to form the government would largely depend on the "suggestions" he receives from Delhi in this kind of "abnormal situation".
According to Hindustan Times, party leader E Ponnusamy has supported Pannerselvam and said it was Panneerselvam who was identified by Jayalalithaa as the heir and he appealed to other MLAs to join him. AIADMK presidium chairman E Madhusudanan who joined Pannerselvam's camp on Thursday, wrote to the Election Commission, telling them not to accept Sasikala as general secretary of the party.
Mystery of missing MLAs
The mystery of the MLAs being held hostage continued as the Madras High Court on Friday asked for a report 120 leaders were missing from the scene. Panneerselvam's camp said that it has raised the issue of the "forced captivity" of MLAs to the governor. According to Hindustan Times, a luxury resort 80 kilometres from Chennai is at the centre of a political storm in Tamil Nadu where AIADMK leaders Panneerselvam and Sasikala are pitted against each other.
A section of AIADMK MLAs owing allegiance to Sasikala on Friday, however, dismissed media reports and allegations from the Panneerselvam camp that they were being "detained" at a resort near here, and asserted that they were "free". "We are free. We are keenly awaiting the governor's invitation (to Sasikala to form government). We are not children to be detained or abducted as is being reported in a section of media," Perundurai MLA ND Venkadachalam said.
Kattumannarkoil MLA N Murugumaran said he was staying at the resort near here on his own volition and that he was paying for the expenses from his own pocket. "There is no intimidation, no abduction, no pressure. These are all cooked up charges," he said. While some of the MLAs were staying there, others were residing at places of their choice, he said. Responding to reports that most of the MLAs were not reachable on the phone, he said he had switched off his mobile phone to avoid "unnecessary calls," and to avoid any kind of speculations and "wrong news."
Gudiyatham MLA Jayanti Padmanabhan also said she was not being detained as was being made out and lashed out at Panneerselvam. Former Minister and senior party leader B Valarmathi insisted that the MLAs were free and alleged they were being "intimidated" by those close to Panneerselvam. AIADMK MLA CR Saraswathy came out and told the media that she was keeping away of her own will because she was threatened by the OPS camp.
"My mobile was not reachable because they (OPS camp) have distributed my number to hundreds of people and they are threatening us. Why do they want our support by force? There is a threat to my life," Saraswathi alleged.
"The MLAs are free. They are being intimidated by Panneerselvam's relatives over phone and that is why they have switched off their mobile phones," she said. AIADMK MLA's may deny 'kidnap', but the Golden Bay resort is still out of bounds for the media.
(With inputs from agencies)
India
India's firecracker hub faces a slow but painful death due to the blanket ban on the sale of firecrackers in several states for the past couple of years
India
Solicitor General Tushar Mehta, who is representing the Centre in the court, said that he would file an affidavit within three days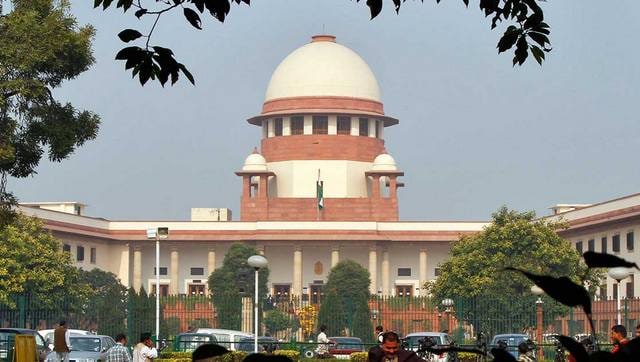 India
The Centre had earlier told the bench that it is a fact of life that even after 75 years, those belonging to scheduled castes and and scheduled tribes, have not been brought to the same level of merit as the forward classes