Panneerselvam versus Sasikala Day 3: From Governor Rao's arrival to BJP's not-so-covert involvement, all key developments
After Tuesday's development, chances looked pretty bleak for Panneerselvam.
The ongoing leadership crisis in Tamil Nadu reached a fever pitch on Thursday as senior AIADMK leaders — Madhusudhanan and Pandian — threw their entire weight behind caretaker chief minister O Panneerselvam's camp. The move came as a huge setback for Sasikala. The ultimate decision to chose the next chief minister lies with the Governor. The political crisis in the state started late on Monday when Panneerselvam announced that he was coerced to quit.
Here are the key developments that have happened since last night.
Panneerselvam comes back with a bang
After Tuesday's development, chances looked pretty bleak for Panneerselvam. However, as the day progressed public opinion appeared to tilt in his favour because he is seen as an efficient administrator who was hand-picked by Jayalalithaa twice to fill in for her as Chief Minister when corruption cases forced her to step down. While she was hospitalised, he was entrusted with running key departments that reported directly to her. In contrast, Sasikala is being vetoed on social media and in Chennai for lacking any credential other than her proximity to Jayalalithaa. She has never won an election either within or outside her party.
Scales further tilted in favour of Panneerselvam after senior AIADMK MLAs came out in support of the former chief minister and called Sasikala a liar. MLAs Madhusudhanan and Pandian supported the caretaker chief minister and said that Panneerselvam is the real heir of Jayalalithaa. Senior AIADMK leader V Maitreyan also chimed in and supported Panneerselvam. Madhusudhanan is the AIADMK's number 2 as its Presidium Chairman.
Slamming Sasikala for lying about everything, Panneerselvam said that Madhusudhanan was threatened and pressurised by the "other camp" but he still stood alone just to "safeguard the party". "We welcome him." "It is Sasikala who is doing dirty tricks to acquire the chair of chief minister, if she succeeds it will be a big blot on democracy."
Governor leaves Mumbai, heads to Chennai, to meet OPS first
Tamil Nadu Governor Ch Vidyasagar Rao left for Chennai in the afternoon on Thursday. Governor Ch Vidyasagar Rao, who has been criticised for staying away from Chennai, arrived in the city in the afternoon. All eyes are on Rao because what happens next in Tamil Nadu depends entirely on him. He will meet Panneerselvam first at 5 pm and Sasikala later at 7pm, when she is expected to take with her busloads of MLAs to show that she has their support. AIADMK sources claimed that Sasikala will stake claim to form the government.
The governor's absence allowed Sasikala's opponents the opportunity to transform what promised to be a hitchless ascension backed by her entire party, into a political crisis. Her supporters say that the governor has therefore played a not-so-covert role in undermining her legitimate right to take over as chief minister.
However, reports said that only 10 leaders per delegation will be allowed when Panneerselvam and Sasikala land up to meet the governor. Panneerselvam got the appointment first because according to AIADMK laws a caretaker chief minister gets the first preference. Reporting from Chennai, Nikhila Natarajan said Rao a former BJP man, started as an ABVP activist, after which he became a Jan Sangh leader who was thrice elected to the undivided Andhra Pradesh assembly and later to the Lok Sabha, which brings us to our third point — BJP's involvement.
Can't sit back and watch events just unfold in Tamil Nadu: BJP 
BJP leader Subramanian Swamy on Wednesday told several reporters outside Parliament that BJP members were involved in backdoor negotiations in the political crisis unfolding in Tamil Nadu. Swamy lambasted Governor Rao for not being around in such a time and added that he does not support Sasikala as the chief minister. Swamy, however, refrained from commenting whether he backed Panneerselvam as the chief minister.
Officially, BJP has claimed that it has nothing to do with the ongoings in the AIADMK and has no active role to play in Panneerselvam's revolt. However, sources in BJP told The Indian Express that the BJP wants to ensure the AIADMK stays united and Panneerselvam continues as chief minister.BJP general secretary P Muralidhar Rao said, "When people without any credibility want to become leader, what's wrong in BJP wanting to be a player in Tamil Nadu? There is political instability (in the state), and it's natural that the BJP, as a party, wants to play a role."
SC to decide on DA case next week
The Supreme Court has said that it will rule next week on whether Sasikala and Jayalalithaa are guilty of corruption in the disproportionate assets case dating to the early 90s. The governor has reportedly sought legal advice on whether Sasikala should be asked to wait to take office till the verdict is delivered.
India
In the video, the woman can be seen coaxing the snake to leave the front yard of her home.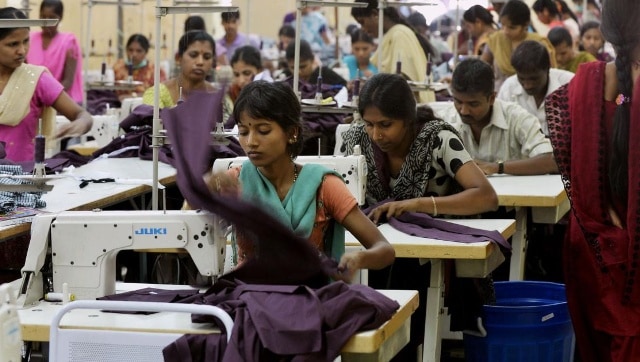 India
The Kerala Shops and Commercial Establishments (Amendment) Act, 2018, was passed in December 2018, guaranteeing improved working conditions in commercial shops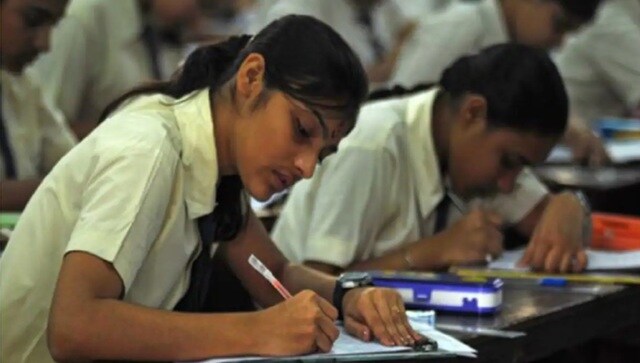 India
The standard of medical education is in no way diluted or affected merely by dispensing with the common entrance examination, the preamble of the Bill to override NEET said