Panneerselvam earned the right to be Tamil Nadu CM, Sasikala hasn't: Actor Gautami slams AIADMK ruckus
Gautami Tadimalla, an actor, cancer survivor and single mother, holds fort on the current political situation in Tamil Nadu, her disappointment over being ignored by the Centre, and on rumours of an entry to politics
Among the plethora of celebrities who lent their support to the protestors at Marina Beach last month in favour of jallikattu was film actor Gautami Tadimalla. After a much-talked about break-up with actor Kamal Haasan, the actress was again in the public eye in December, after she wrote an open letter to Prime Minister Narendra Modi entreating him to dispel the mystery surrounding the death of former Tamil Nadu chief minister J Jayalalithaa.
Speculation was rife that she had chosen an opportune moment to enter politics. In a free-wheeling interview, the actor, cancer survivor and single mother expresses her observations on the current political situation in the state, and her disappointment over being ignored by the Centre, as also rumours of an imminent entry to politics.
The last few hours have been extremely eventful in Tamil Nadu. We have seen a dramatic turn of events since Tuesday night, when O Panneerselvam made it clear that he intends to go it alone. Your comments?
Under democratic principles, the vote is for a particular governance style, vision and leadership. That mandate was very clearly handed to Amma (Jayalalithaa). It is she who had appointed him (O Panneerselvam) to fill the top position. He has run the state and has been elected as a people's representative. After the tragedy happened, should her words and choice not be respected? Panneerselvam has had the strength to adhere to his conscience. He has made a strong statement and I appreciate and applaud that.
Yet VK Sasikala maintains that she enjoys the support of the majority of the MLAs.
Every elected representative is accountable to the people who elected him/her. They must be true to their conscience. Everyone who is sitting there and saying 'I have a post and a vote and I decide the future course' is in that position only because of Amma. People have recognised them only as Amma's representatives. They are all here because of her, and they have to be true to her and her memories and the faith that she had reposed in them.
In a letter dated 8 December, 2016, you had written to the prime minister and voiced your concerns surrounding Jayalalithaa's death. Today, O Panneerselvaam has said he will order a judicial inquiry into the matter. Are you satisfied?
My entreaty was made to the central government, who has not even acknowledged that such a plea has been made to them. Failing everything, there is one man here, our chief minister, who has said that he will do something about it. I am really glad that at least within the state, steps are being taken. I'd really like to see the truth come out and not merely an eyewash as we have been submitted to in the last few days. It is too little, but I am happy that Panneerselvam is taking the responsibility on himself. And it's also too late; I'd rather that it had been done immediately.
On Tuesday, former speaker and AIADMK MLA PH Pandian had a press conference where he alleged foul play behind Jayalalithaa's death. Today, a judicial inquiry is being ordered. Does that confirm your worst fears?
Of course! It's not a fear, it's obvious! Till today, tell me, who was the authority that took a call on everything since Jayalalithaa was moved to the hospital? It was even said in the press conference that she may have been pushed down the stairs. This is so tragic, because I don't even know enough to tell if this has happened or not. Now someone has come out in the public and said this. We have been kept in the dark about the welfare of our chief minister. Doesn't she deserve better than this?
The team of doctors that treated Jayalalithaa, including Richard Beale, met the press on Monday. What did you make of their statements?
I have gone through the salient points of it. There are unsatisfactory replies or contradictory statements. They said that she had septicemia (sepsis). My experience with that disease is that it totally degenerates your body. But other than the marks on her cheeks, she looked beautiful! Why were we consistently told that she could choose when she wanted to go home and that she was interacting with the nurses and staff? When she was well enough to go home, why didn't we see her or hear her? That is the one question that begs an answer. I feel strongly about this because my mother died of severe septicemia right in front of my eyes, after being on ventilator for about 20 days. And what was the press conference in response to? Why wasn't it conducted earlier, right after she passed away, or after I raised those questions?
O Pannneerselvam had to submit his resignation among speculation that Sasikala was to take over as chief minister. Did you feel she was in a hurry to assume the position?
That is very clear. You have a chief minister who is already in office, someone who Amma herself had indicated, by virtue of which he is acceptable to the people. It is up to the people to approve. In the South, especially in Tamil Nadu, the relationship between political leaders and people is immensely personal. Amma's re-election was special because of the fact that she was an incumbent and that she won by a thumping majority. But where was the necessity for a change here? Especially to make room for a person who is not known to the public nor has been popularly elected? Fine, there are rules that allow it. But everything apart, there's also a question of doing the right thing.
Your second letter talks about a sense of anguish among people.
There was such a state of anguish, but I'm proud of the fact that there was no confusion in the state. They were clearly not happy with the (imminent) replacement.
That brings us to your first letter. Did you receive any response from anyone from the Centre?
Without undue cynicism, I know there is a process involved before it gets answered. I was merely being a citizen, voicing the general concern. What is hurtful is that we have not even been found worthy of an acknowledgement from the Centre. I might have written that letter as an individual, but do you really see that as a voice of just one person? My confidence in the democratic system hinges on my representatives' answerability.
There was a tone of disappointment in your recent letter dated 3 February.
I was disappointed by the fact that it was denied that I even wrote such a letter. In response to a query, the Prime Minister Office's office had issued a statement saying it had no knowledge of such a letter. I've also been troubled about the fact that there has been no response. It's ridiculous and childish to be miffed about my query not getting any answers. But there's so much obscurity about the death of a serving, sitting chief minister of one of India's foremost states. There is nobody to give any answers!
What kind of action were you expecting?
First of all, there's been no official acknowledgement of the issue on any front until now. It is plain hurtful when serious issues like these are brushed under the mat like this.
Jayalalithaa's niece Deepa Jayakumar has also made her political aspirations clear. What is your take on her?
I have absolutely no comments. This is a democracy and people are elected to posts by the voting public. Isn't that the fair way of doing it? You need to be trained to do any job that you aspire to do. In that sense, OPS earned it.
You have rarely been this articulate on a public platform and that frankly raises questions about your political aspirations too. Are you looking at a political entry?
Am I political? I am most definitely political. As should we all be if we want to have a say in how this country is run and how we are administered. Am I looking to get in to politics? I am a single parent, bringing up my daughter on my own, and I am on my own, starting my career all over again. Nobody chooses these things. But you must choose the right things, when you arrive at that critical time. I would be happy if everything is hunky dory and go about chasing my dream. I need to be at peace with myself, for which I need to know I've done the right thing. I understand the "end of life" stage, I've fought cancer and I've confronted that situation where I asked myself 'What if I were to die today or tomorrow?' Doesn't a person of her (Jayalalithaa's) stature deserve more dignity?
Has any political party approached you?
No, I've not heard from anybody.
But you had been a member of the BJP and campaigned for the party back in 1998.
Yes, but I have not been active since then. It's definitely not fair to say that I belong to the party, as I have never renewed its membership since then. I did campaign then, and I still believe, that Vajpayee was the most eligible person for that post at that stage. Soon after that, I got married. Parenthood, the tragedy of being orphaned, cancer, everything followed one year after another — in a space of four-five years. I am not looking at politics as a career right now. I cannot sit on the sidelines either and say 'I was there but had nothing to do with it'. So if I am going to be doing something, then I'd be putting myself on the line, for something I firmly believe in.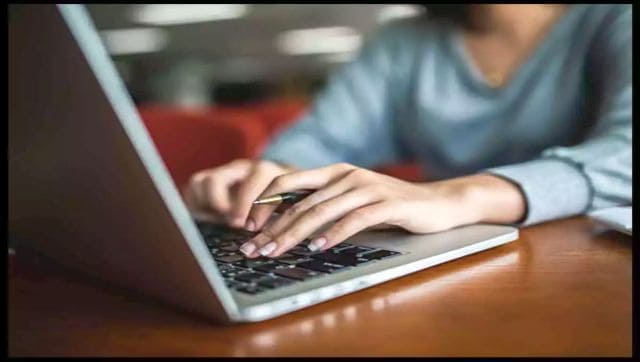 India
The rank list for the TNEA supplementary counselling will be released on 20 October and the process of choosing subjects and online counselling is expected to start the same day
India
The VHP central leadership is meeting Hindu seers and saints to seek their guidance to evolve an alternate support structure on the matter, where the temples will be administered by the Hindu society, VHP said in a press release.
Politics
This was the first time Vijay had given consent to office-bearers of his fan club – All India Thalapathy Vijay Makkal Iyakkam – to contest the elections