Pakistan in crisis: Does Modi's tough line spell out a new doctrine?
Modi has a political compulsion -- having pointed out the UPA's soft-pedalling on Pakistan-sponsored violence, he cannot very well be seen as doing little when LOC ceasefire violations are on the rise.
The separatists have expectedly called the Narendra Modi government's decision to call off foreign secretary-level talks between India and Pakistan "childish". This is to be expected but Modi's move to make Pakistan's engagement with the likes of Hurriyat a deal-breaker has taken many by surprise, sparking heated speculation as to whether there is a new foreign policy doctrine in the making.
There's plenty of indication that the decision to cancel the talks was in fact made long before Pakistan Ambassador Abdul Basit's meeting with Hurriyat leader Shabir Shah. A report in The Indian Express says Ministry of External Affairs officials were not even kept in the loop. "High-level political consultations" were held as Modi consulted External Affairs minister Sushma Swaraj on Monday afternoon. "Foreign Secretary Sujatha Singh was informed after the decision was taken," the report says. She was asked to inform Basit that the talks would be called off if he met Shah. Once Basit and Shah met, Sushma told MEA officials to announce the decision to cancel the talks -- Singh did not even call Basit again to inform him.
The Basit-Shah meeting may have been no more than a trigger -- a new kind of engagement with Pakistan may have been on the cards for days. According to news reports, Prime Minister Narendra Modi was concerned over the political fallout of continuing to talk to Pakistan amid growing public anger over ceasefire violations along the Line of Control.
According to a report in The Economic Times, Modi first discussed the issue when the LOC ceasefire violations began in early August. When over 10 ceasefire violations from across the LoC as well as the international border were recorded, the report says, "the politician in Modi calculated that elusive peace dividends would not be enough to cancel out the domestic fallout as public opinion kept building up against ceasefire violations."
If this was indeed the government's calculation, then the gamble certainly worked, for barring Kashmir where leaders across the political spectrum expressed disappointment at the cancellation of talks, there was a general consensus that the PM had rightly taken a tough stance, and appropriately so for a leader who had pilloried the UPA for caving in the face of Pakistani provocation.
"When Indian jawans were beheaded, the Prime Minister had said Pakistan will be accounted for it... Now when the Pakistani Army, this week, shot dead our jawans, I want to ask the Prime Minister...he had made the promise that we will not tolerate such things. What is the reason that a country of 125 crore is silently tolerating when Pakistan is going back on its promise one by one?" he had asked during one election rally, in Hyderabad.
The ceasefire violations were already prompting Congress spokespersons to use a similar tone while castigating the Modi government for pursuing its "sari diplomacy", a phrase coined incidentally by BJP ally Shiv Sena's Sanjay Raut who demanded the suspension of talks when a jawan as killed along the LOC last month.
With Assembly elections coming, losing political capital over talks that will at the most yield incremental advances was obviously unacceptable.
Apart from domestic considerations, however, what is also clear is that the Modi government is forging its own rules for engagement with Pakistan. The timing of the decision to cancel talks -- at a time when PTI leader Imran Khan is forcing PM Nawaz Sharif against the wall -- is significant. It breaks the unwritten code in India's Pakistan policy which assumes that New Delhi must do all it can to strengthen the civilian government in Pakistan, owing mostly to the belief that cross-border terrorism, incursions and ceasefire violations are all mostly initiated by the Pakistan Army.
This policy appears to have been all but abandoned on Monday. "... by abruptly cancelling the talks after the Pakistan envoy met separatist Hurriyat leaders, the present government was following the second school of thought that India should mind its own interests and let Pakistan realise the cost of its misadventures," the ET report says.
A report in The Hindu on Modi's foreign policy report card concurs. "At a time when the civilian government in Pakistan is on the back foot, New Delhi's digging in of its heels will only comfort the military."
One thing is clear, Modi will forge his own path on foreign policy decisions, bound neither by convention of the UPA era nor even by promising advances made during the Vajpayee era. Even his statesman-like invitation to Sharif and other SAARC nation heads for his swearing-in should not really be seen as a leaf out of Vajpayee's book, as this report in Business Standard points out. If there is a new Modi doctrine, we only know what it is not.  We will have to rely on time and Modi to tell us what it is.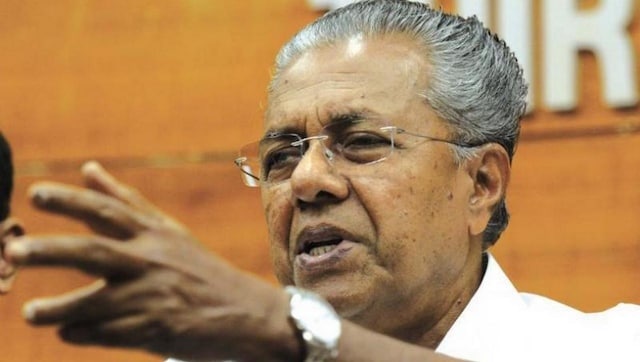 Politics
Along with welfare politics, the Left has also benefited from the significant shift in Kerala's political landscape with the rise of Hindu nationalism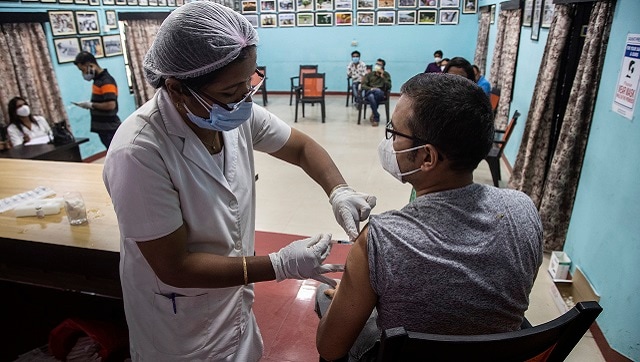 India
International media outlets are questioning why the Indian government did not do enough to secure COVID-19 vaccines for its citizens
Politics
In the recently-held West Bengal assembly polls, Byapari's remarkable story took another twist.