PAAS leader Hardik Patel to meet West Bengal chief minister Mamata Banerjee in Kolkata on 9 February
The convener of Patidar Anamat Andolan Samiti (PAAS), Hardik Patel, will meet West Bengal chief minister Mamata Banerjee on 9 February
Kolkata: The convener of Patidar Anamat Andolan Samiti (PAAS), Hardik Patel, will meet West Bengal chief minister Mamata Banerjee on 9 February, a top official at the CMO said on Thursday.
Patel will be meeting Banerjee on 9 February at the state secretariat and there is a possibility of a closed-door
talks between the two leaders, the official said.
"The two are likely to hold a meeting in Kolkata during his visit," the official said.
Mamata Banerjee had called up Patel and congratulated him for the impressive show during the Gujarat Assembly in December last year.
Politics
The induction of the Patidar leader Hardik Patel will take place in the presence of UPA chairperson Sonia Gandhi, Congress president Rahul Gandhi and Priyanka Gandhi.
India
The Gujarat High has ordered a stay on the police probe in a dacoity and assault case registered against Patidar quota agitation leader Hardik Patel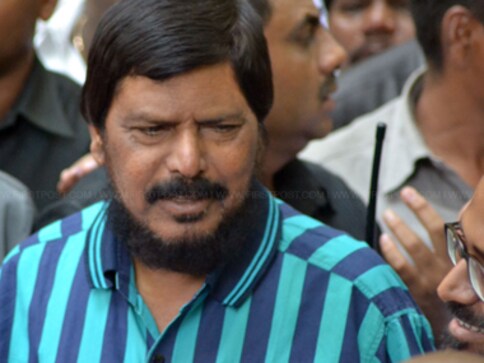 Politics
Ramdas Athawale said that the BJP would retain power in Gujarat despite the aggressive campaign of the opposition Congress