Outrage against Sasikala as Tamil Nadu CM is hypocrisy: Have we forgotten about Rabri Devi?
The outrage has been centered on the fact that Sasikala has never fought an election and till Jayalalithaa's death was almost an outsider in state politics having held no major ranks in either AIADMK or the government.
Telugu actor-turned-politician Pawan Kalyan created quite a flutter recently when during an interview with News18 he suggested that there does exist a north-south divide in Indian politics, arising not out of people who are all alike but the political elite class who subject people of South India and its politics to constant condescension.
During a news conference, the Janasena chief didn't spare journalists either. He accused India's national media of lacking in perspective and contended that every issue north of Vindhyas get disproportionate attention while even large issues down south remain ignored.
Though he based his argument on the recent controversy around jallikattu and was campaigning for Andhra Pradesh's special category status, the Telugu film star wasn't straying very far from the truth while highlighting the disconnect between south Indian states, its people, politics and the so-called largely New Delhi-based national mainstream media. This fault line is visible anew with the coverage surrounding VK Sasikala's ascension to the Tamil Nadu chief minister's chair.
As it became clear that the deceased Jayalalithaa's close aide isn't content with the All India Anna Dravida Munnetra Kazhagam (AIADMK) general secretary's post and is set to take over the reins of the state, the media turned indignant, creating an impression that Tamil Nadu is an alien land where all principles of ethics, law and natural justice are inverted and where lawmakers throw reason and caution to the winds while bending over backwards to make way for Poes Garden residents.
The outrage has been centered on the fact that Sasikala has never fought an election and till Jayalalithaa's death was almost an outsider in state politics having held no major ranks in either AIADMK or the government. Beneath the indignation that a person with zero administrative experience now holds the rein of Tamil Nadu lies a not-so-subtle dig at south Indian politics which is perceived to be based on a fulcrum of sycophancy.
As if such a thing has never happened in India before.
It must be said that Sasikala, who rose from being state government official V Natarajan's wife and the owner of a video casettee shop to become Jayalalithaa's closest aide and a manipulative backroom operator feared even by key AIADMK functionaries, has played her cards well.
Her deftness at behind-the-curtain manoeuvres was evident in the way she emerged as the sole power centre through a series of well-manicured steps eclipsing every other power centre in the party. In the end, now former chief minister of Tamil Nadu O Panneerselvam, who had been Jayalaithaa's most trusted repository of power, proposed her name and it was seconded by all of AIADMK's 134 legislators. The incumbent chief minister, whose third stop-gap term seems to have lasted two months, cited "personal reasons" behind relinquishing responsibility.
It is being said that Panneerselvam's deft handling of the furious jallikattu protests and his easy relationship with Prime Minister Narendra Modi was adding to his aura and Sasikala had to step in before it was too late.
So if Sasikala was influential enough to have forced a voluntary renunciation of power from a man who was slowly gaining in confidence and taking everyone along, it points to her sleight of hand and acumen that sits at odds with accusations that she is a 'political novice'.
Sasikala, whose roots lie in Tiruvarur district which is also the birthplace of former CM M Karunanidhi, reminded everyone after becoming the 'consensus candidate' that Panneerselvam was the first person who had asked her to head the party and the government post Jayalalithaa's death on 5 December. "But I was not in a mental condition to do that, so I accepted only the leadership of the party. Now I thank all of you for having elected me as the legislature party leader as well," she told the meeting, according to a report in The Telegraph.
This suggests that she had the chief minister's chair always in sight and was prepared to give Panneerselvam the leeway as long as it remained prudent for her to do so.
As a BJP and Rajya Sabha MP said on Sunday, "there was no bar to Sasikala becoming the chief minister but, the practical questions are there. There's my case in the Supreme Court regarding the disproportionate assets. She's also party to it. She is also one of the accused. So, it will be awkward if she becomes the CM."
As of this moment, there is no bar on Sasikala becoming the chief minister. However, with the Supreme Court indicating that a verdict on the Jayalalithaa disproportionate assets could be announced as early as next week, it raises some interesting possibilities.
The fallout of the verdict, as Dhanya Rajendran and Ragamalika Karthikeyan point out in this article in The NewsMinute, could result in either solidifying Sasikala's stand as the chief minister if she gets a favourable judgement, or if convicted, could result in a massive blow to her candidature. However, Jayalaithaa's death may work in her and associates' favour who have been named in the case.
Be that as it may, if Sasikala is sworn in before the judgement is pronounced, the arguments against her candidature would be based on ethical, not legal or procedural considerations. AIADMK's political opponents have harped on an "outsider usurping power" and media op-eds have lambasted Tamil Nadu as the state where servile lawmakers show scant regard for people's mandate.
It is this attitude that smacks of hypocrisy.
The biggest heist of power in India's short journey as an independent nation happened when Bihar chief minister Lalu Prasad Yadav was convicted in fodder scam case and before proceeding to jail, he annointed his wife, Rabri Devi, with absolutely no experience in politics, as the chief minister. If ever there was a case of a rookie being handed the reins of a state, it was this.
By her own admission, Rabri Devi who had studied till "fifth standard" and was married off when she was 14, said that the first time she came out of her own home since marriage was when she was being put on a vehicle and carried off for the swearing-in ceremony.
In an interview to Rediff in February 2000 on whether Lalu sought her consent before installing her, she had said: "No, never. The party men made me the chief minister. They told me, ' Chaliye (let's go).' I asked them, 'where am I supposed to go?' They said I have to reach Raj Bhavan for the swearing-in ceremony. I clung to my chair and I refused to go. I asked them 'why should I go?' My party men said they now consider me their neta. I argued that I am only a housewife. I work within my home. I can only look after my children, I can't manage the state. But they dragged me to Raj Bhavan. We are not greedy. The first time I came out of the confines of my home, it was to become the chief minister!"
For a country which has such illustrious examples, crying over Sasikala's rise to chief minister's post is a bit rich.
First Cricket News
The team picked by the State Senior Selection Committee of the Tamil Nadu Cricket Association features a few players who shone in the recent TNPL like B Sai Sudharshan and P Saravana Kumar.
India
The fourth human death had prompted chief conservator Shekar Kumar Niraj to release an order to hunt down the tiger on 1 October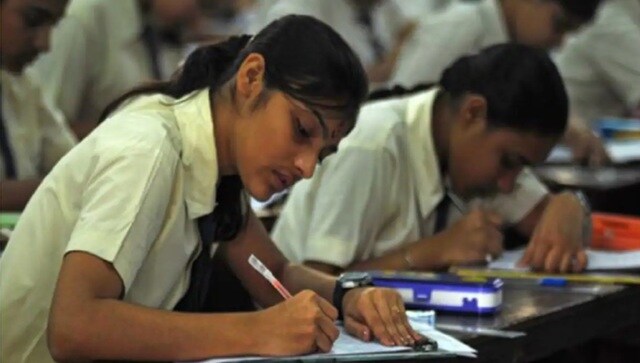 India
The official website of the TNEA has also put out the vacancy list after the third round of general counselling.