Outcome of Telangana Assembly election is likely to lie in the hands of the unorganised informal sector
The Telangana government has gained some goodwill among the unorganised sector by introducing the Aasara pension scheme, through which the state provides Rs 1,000 per month to toddy tappers and weavers, and financial assistance to beedi workers.
Nizamabad: This section, made up of beedi workers, toddy tappers, weavers, construction labourers, daily wagers and domestic workers in both rural and urban areas, may just make or break the fortunes of the ruling TRS and Opposition Congress with elections set to take place in less than 24 hours.
"Unorganised sector workers will play a huge role in the election as they comprise over 70 percent of the work force and around 80 percent of the state's voting population," says Sashwath Shankar, regional coordinator of the All India Unorganised Workers Congress (AIUWC).
No surprises then that both parties have been focusing on the sector and are touting the schemes they have run to gain goodwill and votes.
TRS bonanza
The TRS government has gained some goodwill among the unorganised sector by introducing the Aasara pension scheme, through which the state provides Rs 1,000 per month to toddy tappers and weavers, and financial assistance to beedi workers.
The Telangana government also provides aid to widows, single women, the physically challenged, HIV patients and Filaria patients under the project. With 4,08,618 beedi workers, 62,510 toddy tappers and 37,093 weavers, among others, covered under Aasara until October 2018, the total number of beneficiaries has reached 39,36,503.
The Aasara scheme wasn't part of the ruling party's poll promises but was started later and is estimated to cost the state exchequer Rs 50 crore every month.
Chief Minister K Chandrashekar Rao announced at a recent meeting that the pension amount would be increased if his party is voted to power again. "Has anyone considered the problems of the beedi workers? They lived their lives without any support. No one has given Rs 1,000 as pension and we have done that," the chief minister told the public at a meeting in Nizamabad, a district that has the maximum beneficiaries under the scheme — 96,557 beedi workers, for instance — who are quite happy with the dole.
"Earlier, it was difficult for us to earn a living with the beedi-rolling work as we were getting less income and no support from the government. But now I get a pension of Rs 1,000 per month which helps meet my daily needs," says Fatima, from the state's Bodhan district, rolling beedis in her house, adding, "After the TRS introduced the pension, other parties are promising it as well, but we support KCR as he has promised to double the pension this time."
Congress largesse
Like the TRS, the Congress has also sets its sights on the unorganised sector.
While pushing its own dole, the party is busy finding loopholes in the TRS scheme, pointing out that Aasara pension is not reaching all of the unorganised workers. "While giving the pension to beedi workers, they have put forth the condition that only those who had a Provident Fund number on or before 28 February, 2014 are eligible for the money. So new PF-holders are not getting any pension," alleges B Ganga Shankar, Congress MP from Bodhan constituency in Nizamabad, who has promised "to provide pension to all-PF" and that the amount will be increased to Rs 2,000.
The state Congress has also started its own project — workshops for labourers and farmers to educate them on their rights. The initiative is part of the AIUWC, started by party chief Rahul Gandhi to bring all unorganised workers under one umbrella so that their problems get articulated through the party's platform.
"We have reached slums and villages, conducted workshops to educate the workers about labour laws and assist them with legal issues. Through the Street Vendors Act and Construction Workers Act, the Congress is reaching out to the marginalised sections. No other party has such a team for informal workers and people are happy there is someone to stand by them," says Shankar.
While Telangana Pradesh Congress Committee president N Uttam Kumar Reddy pointed out that the TRS government was late in clearing payments to workers under the MGNREGA, other party leaders alleged that KCR had neglected many sections of the unorganised workforce.
"For the Bathukamma festival, he distributed around 50 lakh sarees. While weavers in Telangana are struggling with meagre incomes and a lack of work, KCR procured the sarees from Gujarat's Surat instead of providing work to weavers in his own state," Shankar says.
For the unorganised sector, the Congress manifesto promises largesse such as increased wages for beedi workers and health insurance of Rs five lakh for labourers. The party plans to recognise mechanical labourers in the unorganised sector and extend to them the benefits being given to construction labourers. Minimum wages have been assured for mechanics, establishment of a Transport Workers Welfare Board, and protection of rights of workers employed in commercial institutions, corporate houses and shops as per the labour laws.
Vote bank's discontentment
Not all of the informal sector workers are happy, despite the aggressive wooing by both parties. Many remain pessimistic about their future. "No party will make a difference in my life. I have to sell vegetables the whole day on this street to earn a living and take care of my family. I don't have time to be bothered about these political parties," says G Jaheel, a street vendor in the Goshmahal constituency.
On KCR's Aasara scheme, manual labourer T Kondalu, digging a pipeline in front of a hotel in Bodhan town, weighs in: "We don't get work on every day of the year, so we have to stay idle. We don't get any pension or support from the government like beedi workers and weavers do. All we get is a call from KCR asking whether we are getting our pension."
Latha, a beedi worker, agrees. While cutting beedi leaves along with a group of women outside her house in Bodhan, she says, "I have been rolling beedis for a long time, but I don't get pension like my neighbours do, despite having all the necessary documents."
One toddy tapper from the constituency seemed self-sufficient, though.
While the state gives pension to those aged 50, he insists, "I do not get pension as the government gives the money only to those who are above 55 years of age," and adds, "We have formed a group and have bought land to tap, prepare and sell toddy. I make a good living without any support from the Telangana government."
The author is a freelance writer and a member of 101Reporters.com, a pan-India network of grassroots reporters
Subscribe to Moneycontrol Pro at ₹499 for the first year. Use code PRO499. Limited period offer. *T&C apply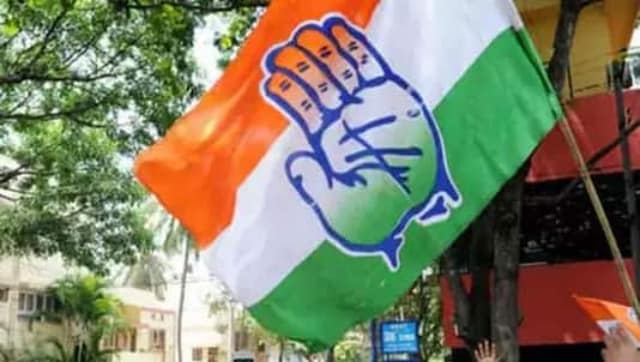 Politics
The party also fielded Rana Goswami from Jorhat, Subhramitra Gogoi from Sibsagar, Rajkumar Nilanetra Neog from Dibrugarh and Sibnath Chetia from Digboi
Politics
After concluding his visits to Kerala and Puducherry, Rahul, at a rally in Kanyakumari, said that 'only a person who truly represents the Tamil people can be a chief minister of Tamil Nadu'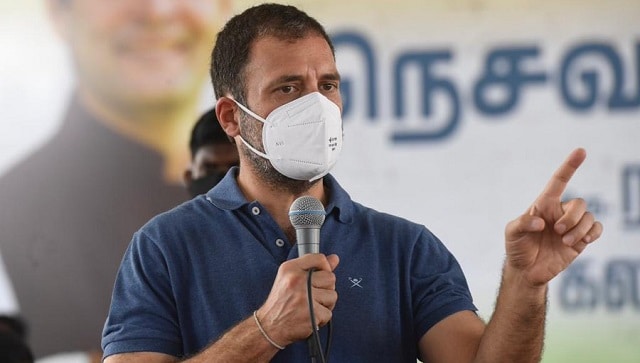 Politics
Gandhi alleged that the RSS is doing something 'fundamentally different' and filling up the institutions of the country with its people