Out of ideas, Karunanidhi revives pipe dream of Eelam
Instead of focusing on local issues plaguing residents of Tamil Nadu, Karunanidhi has instead decided to revive his campaign for a Tamil Eelam in Sri Lanka.
The birthday message of DMK chief M Karunanidhi on Sunday asking for the revival of the demand for a separate homeland for Tamils in Sri Lanka betrays his party's desperation for popular ideas.
Speaking at his 89th birthday, where he was crowned and garlanded with currency notes, Karunanidhi said his party's efforts and the upcoming conference of TESO (Tamil Eelam Supporters Association) should help in creating a separate Ealam.
"This will be my birthday message," he said.
Fantasising about a pipe-dream, that too in another country, is easier than pursuing the real issues facing the people of Tamil Nadu. Ever since its rout in the last assembly elections, the party has not been able to function as an effective and creative opposition to the AIADMK.
Of course, it doesn't have the numbers in the assembly to claim itself to be an opposition. But in terms of popular support, cadre-base and vote-share, it is still the principal opposition party and hence should have been the voice of resistance on development issues.
Not that everything is hunky-dory in the state. For instance, there hasn't been a consistent and effective opposition voice on issues such as the series of price hikes, power crisis, inter-state water issues, and the plight of farmers and small industries.
Instead of harping on them, the screen-writer Karunanidhi jumps into the fantasy-bandwagon: he latches on to an emotive and easy issue - the Tamil Ealam. An issue that even the LTTE-vestige TNA (Tamil National Alliance) in Sri Lanka has given up.
The TESO conference slated for 5 August in Villupuram is likely to be a grand affair. There will be a lot of Dravidian grandiosity, chest-thumping nationalism and evocative rhetoric. The conference will be organised in partnership with the Tamil nationalist outfits such as Dravidar Kazhagam and Viduthalai Chiruthaikal Katchi (VCK).
The meeting will certainly rouse some passion and perhaps touch upon some critical issues, but will achieve hardly anything on the genuine hardship and discrimination faced by the Tamils in Sri Lanka. It is a real issue that requires a real response. It is not an imagination that can be addressed by rhetoric and emotions.
Unless the UPA and union government decide to take on Sri Lanka on the Tamil issue, no rabble-rousing will help. Direct pressure on Congress leadership, leveraging its UPA-partnership, would have been a better bet for the DMK.
But that will not get him the political brownie points and the opportunity to steal a bit of the Eelam show from Jayalalithaa.
Unlike in the past when the LTTE was mostly seen as a terrorist outfit, except in the nationalist groups circles, the Tamil cause has of late found considerable resonance among the people of Tamil Nadu following the international outcry against the alleged killing of thousands of innocent civilians in Sri Lanka. Tamil Nadu chief minister J Jayalalithaa had made it a poll-plank in the 2009 parliamentary elections itself. She banked on the issue during her successful assembly election campaign as well.
Perhaps that is where Karunanidhi is heading: the 2014 elections and an alternative fuel to run the party campaign for some time. Public imagination is inevitable in Indian politics and in Tamil Nadu, Eelam is an off-the-shelf issue. When you are out of ideas or don't want to work hard,  just shout at Sri Lanka.
The Tamils in Sri Lanka continue to struggle for their identity and rights, and a dignified life. With India's effective intervention, the UNHRC resolution has become a farce and the the Sri Lankan President has made it stubbornly clear that the military presence in the north and the east will not be withdrawn. And the international voice against the alleged war crimes is now more or less muted.
The DMK will fare better in holding its own UPA government accountable on its Sri Lanka promise than falling back on farcical spectacles. But the party knows that it is impossible and a song-and-dance show is easier.
How many times can Karunanidhi appear uptight or repeat his withdrawal threats? Let's play the Eelam song again.
Find latest and upcoming tech gadgets online on Tech2 Gadgets. Get technology news, gadgets reviews & ratings. Popular gadgets including laptop, tablet and mobile specifications, features, prices, comparison.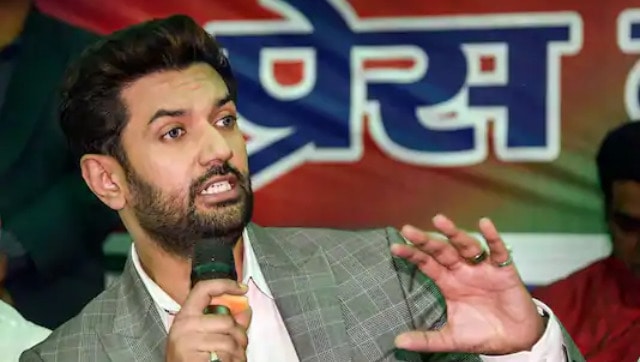 Politics
The two young politicians, despite having positioned themselves on opposite ends of the political spectrum, seem to have left enough maneuvering space to unite against a common foe — Nitish Kumar
Entertainment
"How I managed to join the cricket team and tasted success despite living amid the Sri Lankan war is what 800 is all about," Muttiah Muralitharan says of his biopic
Entertainment
Though Sethupathi received praise for completely transforming into Muthiah Muralidaran for 800, he was also criticised for representing a country that has repressed the Tamil community for a long time.