Bloodstained: The worst shootings in recent years
Here's a look at some of the worst shootings on or near college campuses in recent years in US.
A shooting at Umpqua Community College in Roseburg, Oregon, on Thursday left 13 people dead and wounded at least a dozen others, authorities said.
The killer, identified only as a 20-year-old man, invaded a classroom and demanded that people stand up and state their religion before spraying more bullets, one student reported.
This was the latest in numerous incidents of gunmen attacking campuses in the US over the last several years. A visibly frustrated President Barack Obama condemned the shooting and said that thoughts and prayers are no longer enough as Americans respond to another deadly school shooting, and he challenged voters wanting to deal with the problem to vote for officials who will do something about it.
Here's a look at some of the worst shootings on or near college campuses in recent years in the US:
5 June, 2014: A 19-year-old student is killed and two others are wounded in a shooting at Seattle Pacific University in Washington before another student tackles the gunman as he pauses to reload. A lawyer for Aaron Rey Ybarra, 26, who is charged with first-degree murder, has said mental illness was a factor.
23 May 2014: A community college student, Elliot Rodger, 22, kills six people and injures 13 others in shooting and stabbing attacks in the area near the University of California, Santa Barbara, campus. Authorities said he apparently shot himself to death after a shootout with deputies.
7 June 2013: Five people are killed and several others are wounded in Santa Monica, California, when John Zawahri, 23, shoots his father and brother and then shoots at strangers in cars and at Santa Monica College, where students were taking final exams. Zawahri is fatally shot by officers in the college library.
2 April 2012: Seven people are killed and three are injured when a 43-year-old former student opens fire at Oikos University, in Oakland, California. One Goh was charged with seven counts of murder and three counts of attempted murder but psychiatric evaluations concluded he suffers from long-term paranoid schizophrenia and is unfit to stand trial.
14 February 2008: Five students are killed and 18 are wounded when former student Steven Kazmierczak, 27, opens fire in a lecture hall at Northern Illinois University in DeKalb, Illinois, before committing suicide.
8 February 2008: Two people are killed when Latina Williams, 23, opens fire during an emergency medical technology class at Louisiana Technical College in Baton Rouge, Louisiana, before shooting herself.
16 April 2007: Thirty-two people are fatally shot in a dorm and classroom at Virginia Tech in Blacksburg, Virginia, before the gunman, Seung-Hui Cho, 23, kills himself.
2 September 2006: Douglas W Pennington, 49, fatally shoots his two sons before killing himself during a visit to Shepherd University in Shepherdstown, West Virginia.
28 October 2002: Three professors are killed when Robert Flores Jr, 41, who was flunking out of the University of Arizona nursing school, shoots them before killing himself in Tucson, Arizona.
16 January 2002: Three people are killed and three are wounded when a recently dismissed graduate student at the Appalachian School of Law in Grundy, Virginia, returns to campus and targets the dean, a professor and a student. Peter Odighizuwa, 42, pleaded guilty in the attack and was sentenced to life in prison.
15 August, 1996: Three professors are shot and killed when Frederick Martin Davidson, 36, a graduate engineering student at San Diego State University, is defending his thesis before a faculty committee and pulls out a handgun. Davidson was later sentenced in California to three life terms in prison without parole.
With inputs from AP
Find latest and upcoming tech gadgets online on Tech2 Gadgets. Get technology news, gadgets reviews & ratings. Popular gadgets including laptop, tablet and mobile specifications, features, prices, comparison.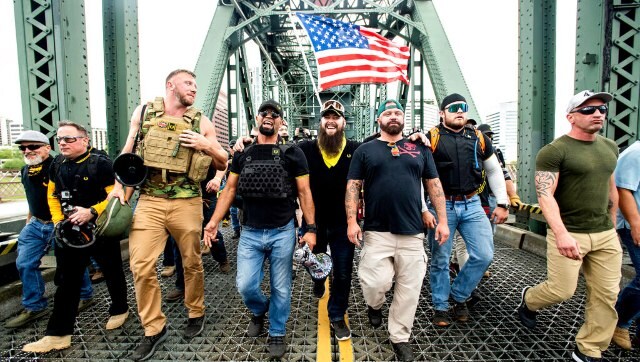 World
Joseph Biggs, a self-styled organiser for the 'Proud Boys', was arrested in central Florida and is facing charges of obstructing an official proceeding before Congress, entering a restricted area on the grounds of the Capitol and disorderly conduct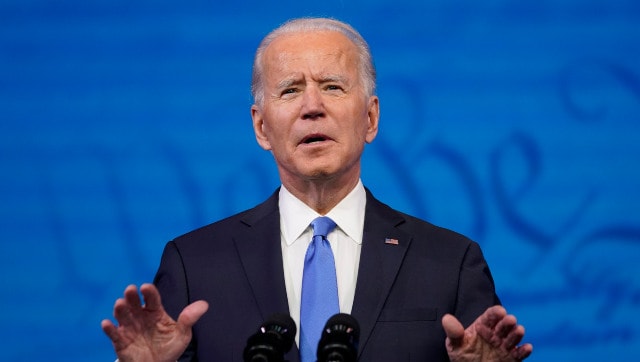 World
The legislation puts Biden on track to deliver on a major campaign promise important to Latino voters and other immigrant communities after four years of Donald Trump's restrictive policies and mass deportations
Entertainment
Amitabh Bachchan will pay tribute to Param Vir Chakra awardees Subedar Major Yogendra Singh Yadav and Subedar Sanjay Kumar in the grand finale episode