Opposition hints at conspiracy over the detention of Narada News CEO Mathew Samuel
Opposition Left and Congress on Saturday slammed the brief detention of Narada News CEO Mathew Samuel at Delhi airport as a desperate attempt to hush up the Narada sting operation and save the culprits
Kolkata: Opposition Left and Congress on Saturday slammed the brief detention of Narada News CEO Mathew Samuel at Delhi airport as a desperate attempt to hush up the Narada sting operation and save the culprits.
"The desperate attempt to detain Mathew Samuel by Kolkata Police is a manifestation to hush up the Narada graft and save
the real accused," CPI(M) West Bengal unit Secretary Suryakanta Mishra said.
Echoing Mishra, Leader of Opposition Abdul Mannan too criticised the detention of Samuel on his arrival from US and said it only shows the desperation of the Trinamool Congress government in West Bengal to hush up the matter at any cost.
Samuel was released on Saturday after being briefly detained by immigration authorities at the Indira Gandhi International Airport in New Delhi on his arrival from the US following a lookout notice issued against him by the Kolkata police.
A division bench of Calcutta High Court Chief Justice Manjula Chellur and Justice A Banerjee on Friday ordered an interim stay into the Narada sting operation probe launched by the Kolkata Police till the next date of hearing on 19 August. The lookout notice had been issued before the HC order.
Affirming they would go by the HC directive, Kolkata Police said, "We respect the order of the hon'ble high court and will abide by the same."
India
The Karnataka Congress has taken action against the two leaders with MA Saleem being suspended from the post of Media coordinator and a showcase notice being issued to VS Ugrappa.
Politics
Elections for the position will be held between 21 August and 20 September next year, it was announced after the CWC met for nearly five hours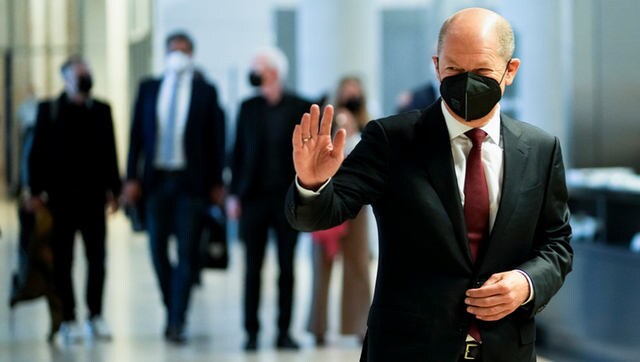 World
As recent events in Germany and Austria suggest, there's a perceptible wind blowing against centre-right governments in Europe.