Oppn meet in Delhi could be beginning of united front against BJP: CPI
Reddy flayed the Modi government on the BJP's poll promise of creating two crore new jobs every year.
Thiruvananthapuram: Pitching for a candidate with secular credentials the presidential poll, the CPI on Sunday said the Delhi meeting of opposition parties to discuss a joint candidate could well be the beginning of a joint front against the BJP.
"The time has come to move with a united programme against the Bharatiya Janata Party. We see meeting in Delhi when leaders of these parties discussed a consensus presidential candidate as the beginning," said CPI General Secretary S Sudhakar Reddy, on a visit to Kerala capital to participate in party meetings.
The Communist Party of India is the second biggest constituent of the ruling Left Democratic Front, after the CPM.
Reddy said it was good to know that BJP President Amit Shah is speaking about a consensus candidate.
"But we do not know how much weight Shah carries, as everything is decided by (Prime Minister Narendra) Modi. We are open if a person with secular credentials is put up. We will wait for 15-20 days to hear from the BJP. If nothing happens, we could well make the next move to field a candidate. We can look for others willing to join this move," the CPI leader said.
Reddy flayed the Modi government on the BJP's poll promise of creating two crore new jobs every year. "By their own admission, all they say is that only 1.40 crore jobs have been created in three years," he said.
"The Kashmir issue has turned from bad to worse during this period -- unrest is growing. Judiciary is getting suffocated, democracy has been scuttled in Manipur and Goa, and a recent rule change in the guise of Prevention of Cruelty to Animals...," Reddy said.
He said the resurfacing of the beef issue has been done as part of the Rashtriya Swayamsevak Sangh's agenda.
On Friday, opposition parties led by the Congress held discussions in Delhi on the presidential poll. Leaders of the Janata Dal-United, Samajwadi Party, Bahujan Samaj Party, DMK, Rashtriya Janata Dal, Trinamool Congress, Jharkhand Mukti Morcha, Kerala Congress, Indian Union Muslim League, CPM, CPI, All India United Democratic Front, Revolutionary Socialist Party, and Janata Dal-Secular were among those who attended.
Find latest and upcoming tech gadgets online on Tech2 Gadgets. Get technology news, gadgets reviews & ratings. Popular gadgets including laptop, tablet and mobile specifications, features, prices, comparison.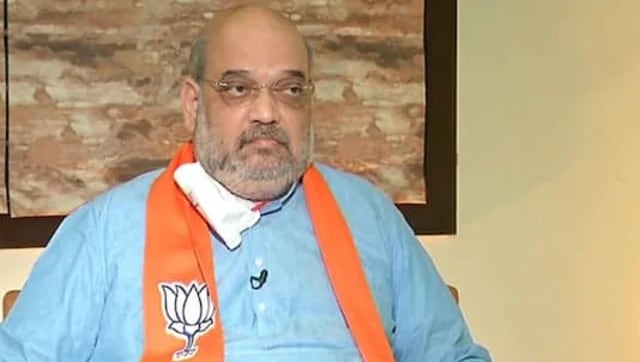 Politics
Shah said people of Bihar will get a "double engine" government — one at Bihar headed by Nitish Kumar and another at the Centre headed by Prime Minister Narendra Modi
India
The police, however, said the Sikh man was carrying a firearm and that his headgear "had fallen off automatically during the scuffle"
India
Controversy erupted on Thursday after state police allegedly pulled off a man's turban during a BJP rally. The police, however, claimed he was carrying a firearm and that his headgear "fell off in the scuffle"