Open letter to Rahul Gandhi: The irony of your existence is lost on everybody
Rahul Gandhi, you are believed to be running the party, a family legacy, while you have no real control over leaders of some vintage.
Rahulji,
Congratulations. Your party won five of the 13 seats in the Delhi Municipal Corporation bypolls. It's a spectacular achievement. I totally agree with Delhi party chief Ajay Maken, who credited the victory to you. In his tweet he said, not in exact words though, that but for your support for safai karmacharis and slum dwellers, such a victory would have been difficult.
As I write this piece, there's news on television that the Congress just lost Assam to the BJP. In West Bengal, where it teamed up with the Left to show Mamatadi her place, the alliance received a severe drubbing; in Tamil Nadu, its alliance with DMK failed to trounce Jayalalithaa; and in Kerala, the Congress-led government has been booted out. Of course, you don't need to bother. Loyal leaders of the party would take the responsibility for the performance and allow you to savour the good news coming from Delhi. Now that almost all states are gone from the Congress, you can concentrate on municipality elections. You love grassroots politics, don't you?
I know people make you the fall guy whenever the party fails in elections; it has happened too many times in the last few years. The opposite would say you are helping them to create a Congress-mukt Bharat. Inside the party, they would question your leadership abilities with snide remarks. There would be calls to replace you with Priyanka. I feel sorry for you. No one blames Soniaji, the party's president, for the party's failures. You have been a good son by taking the blame on yourself and you get no appreciation for that.
The irony of your existence is lost on everybody. You are believed to be running the party, a family legacy, while you have no real control over leaders of some vintage. Tarun Gogoi can browbeat you to ignore dissidents in Assam; a Captain Amrinder Singh can issue an 'accept me or else' threat and get away with it; regional chieftains can treat with disdain your call to stay clear of factionalism. You drew up an ambitious plan to re-invent and rejuvenate the Congress a few years ago, but nothing much has come off it as seniors resisted any move to induct fresh blood and ideas. You have no real power but have to shoulder all the blame.
They allege that the Congress is steeped in the culture of sycophancy and mediocrity. It has been a matter of public ridicule for some time now. But that does not stop a Maken from giving you credit for a civic body election victory. That's what they have reduced you to and there seems to be no objection from your side. Perhaps no one ever told you that it is lowering the public esteem, which one must say is pretty low at this point, for you and your family.
I am sure whatever I write won't have any impact on you. But as a loser, I feel it's my responsibility to help a fellow loser. Now that you are losing state after state, what are you going to do next? I would advise you stay at home or vanish on those mysterious trips for at least a year.
The only chance for your party now is in states where you are in direct fight with the BJP – regional parties have made the Congress redundant in several states already. How do you fight the BJP with no fresh ideas to revive an organisation or a refreshing message to impress the masses? If you stay out of action till the Punjab and Uttar Pradesh assembly elections are over, then nobody would blame you for the eventual poll debacle.
Mind you, these two elections can mean the end of the party, if not literally then symbolically.
Where is the change in the Congress under the Sonia-Rahul leadership? It's a question everyone has been asking after every poll debacle. They have not found the answer yet. Isn't it time the family let go of the party and let it die a natural death? Watching it in a state of decay is embarrassing indeed.
Perhaps there's a message in Maken's remark on Delhi civic body polls. You should start the party afresh from that level.
Thanks,
A sympathiser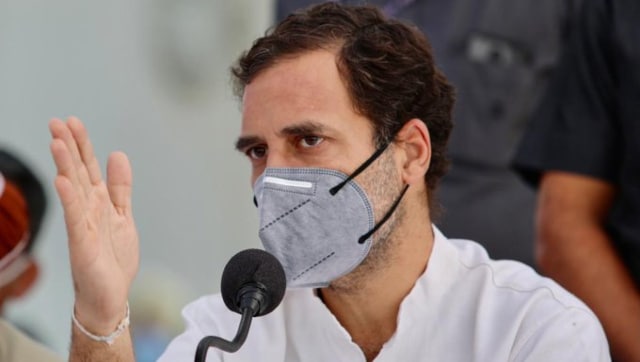 India
The Congress leader had asserted that any phone that he uses are tapped, adding that a Supreme Court-monitored probe should be ordered in the matter
India
Senior BJP leader Ravi Shankar Prasad said the allegations made by the Opposition party were bereft of political propriety and a new low in political discourse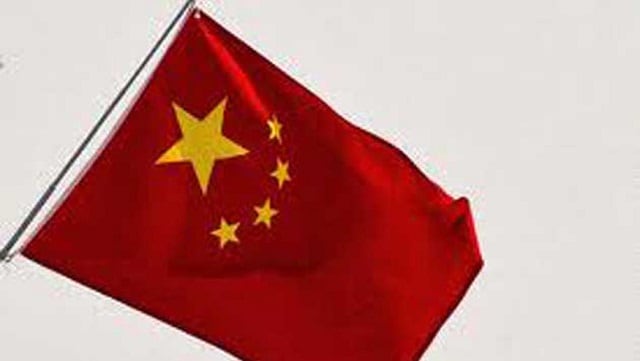 India
If China can creep its way into injecting its dark ideology in the world's most powerful democracy, it is difficult to believe that it has not compromised India's own political, academic and media ecosystems.