One year of Modi sarkar: Surveys reveal PM's popularity intact but dented
Surveys agree on one thing: Modi sarkar still continues to enjoy high popularity, even though the extent of that popularity has gone down.
As the Narendra Modi-led NDA government completes a year in the government on Tuesday, surveys conducted by various news agencies agree on one thing: Modi sarkar still continues to enjoy great popularity across the nation, however, the excitement and optimism that had seized a greater section of the country when the government had come to power has ebbed considerably.
The Times of India-Ipsos poll stated that nearly 20 percent of the respondents said that the government's performance has been 'very good'. But the number of those who said that the government's performance had been 'somewhat good' made up for almost half the responses. A total of 66 percent respondents were satisfied with the government's performance.
However, the poll said that even though the number of respondents calling the Modi sarkar's performance 'somewhat good' had not changed since a similar poll done in Decemeber-end, the number of those calling it 'very good' had reduced from more than one-fourth to a little less than one-fifth now.
Statements like those made by Sakshi Maharaj, Sadhvi Niranjan Jyoti and Giriraj Singh has clearly dented the government's image as the PM's inability to rein in loose-talking ministers was regarded as Modi's biggest blunder. This effect was compounded by the controversy over the land acquisition bill, the name-embossed bandhgala suit Modi wore during Obama's visit to India and the 'mishandling' of Parliament, according to the poll.
Even though the TOI-Ipsos poll said that the government's performance with respect to job creation had been rated the lowest, with only 43 percent satisfied with it, the IBN survey said that 62 percent of its respondents felt that jobs have either gone up or have remained the same.
The IBN poll said that over 72 percent were satisfied with the Modi government's performance. 56 percent felt that Modi is effective as a Prime Minister. Over 60 percent respondents felt that India's economic situation has improved and 55 percent said that corruption has either reduced or remained the same.
An overwhelming 85 percent of the respondents said that the Swachh Bharat Abhiyan was the government's best initiative while 76 percent felt Jan Dhan Yojana was the second best. Make in India and Digital India initiatives were also popular among the people, according to the poll.
However, the poll added that while just 35 percent supported the land bill, an almost equal number was undecided on the bill while only 28 percent supported the bill.
A surprising conclusion made by the poll was that despite PM Modi's regular tweeting and reaching out to the public through his rallies, only 20 percent felt that Modi effectively communicated through social media and a mere 17 percent felt Modi's rallies made a substantial impact.
Modi's inability to make a mark on social media was also portrayed by the India Today Group-Cicero snap poll, which said that "the noise over online trends and hashtags notwithstanding, 72 percent do not follow him (Modi) on social media." 56 percent respondents had not even heard of Modi's 'Mann ki Baat' radio programme.
Although 56 percent of the respondents in the India Today poll felt that the government's performance had been good, the poll added that 33 percent felt Modi should be the Prime Minister, down from 57 percent in August 2014.
43 percent of the respondents felt that Rahul Gandhi was right in calling the Modi government a "suit buit ki sarkar". 11 percent felt Rahul Gandhi should be the PM, up from 6 percent in August. Over 30 percent said Rahul was the best performing Opposition leader and the biggesst challenger to Modi.
However, the poll also said that Modi's pro-poor image had improved, with 23 percent respondents saying he was working for the poor, compared to only 16 percent feeling this way during another poll conducted in March. The poll also said that the BJP's vote share had gone up.
ABP News-Nielsen's latest opinion poll also said that NDA's vote share had risen to 41 percent from 39 percent in 2014. However, it also said that NDA would win 317 seats if general elections were held now, down from the 336 seats which NDA won during the Lok Sabha polls last year.
Modi also had an approval rating of 74 percent in a survey done by Livemint, down from 82 percent last August.
Giving the Modi government 7 out of 10 for its first year's performance, Assocham on Sunday had said it still needs to cover some ground on tax issues and a lot more needs to be done on improving ease of doing business, according to PTI.
The industry body had said the country's macro-economic situation has improved in the past one year with decline in inflation, stability in currency and attractive financial markets.
"However, the NDA government has to cover some ground in terms of taxation issues, particularly with regard to FIIs' problems on retrospective liabilities and in taking big-ticket infrastructure projects off the ground," the chamber had said in a statement.
(With inputs from PTI)
Find latest and upcoming tech gadgets online on Tech2 Gadgets. Get technology news, gadgets reviews & ratings. Popular gadgets including laptop, tablet and mobile specifications, features, prices, comparison.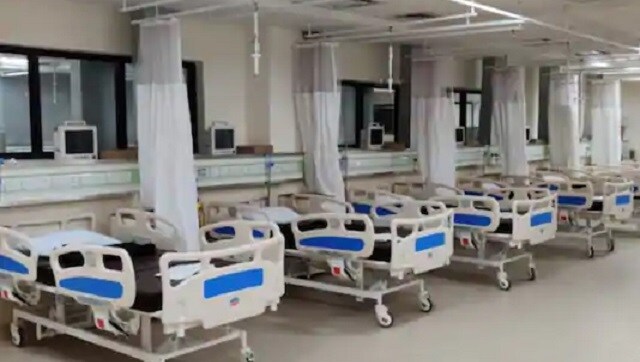 India
At least 92 percent of those who participated in LocalCircles' survey said it should be mandatory for all hospitals to list real-time ICU bed availability on their websites and entrances.
Health
A whole body perspective should therefore be taken into account while recommending treatments or therapies, especially for depression.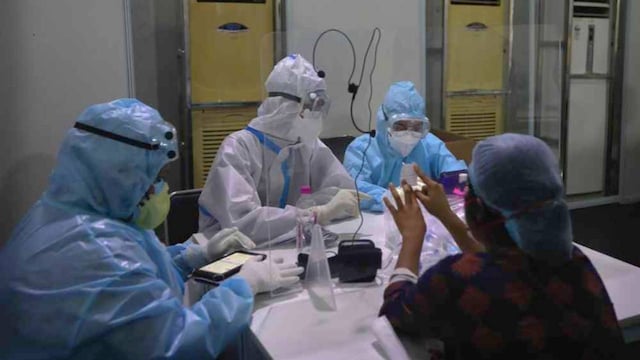 India
The scrubbed data included relatively high prevalence rates in districts in Mumbai, Ahmedabad and Calcutta.