One stone, two birds? Sonia aims against Mamata in Bengal but Modi bears the brunt
On Wednesday when Congress president Sonia Gandhi kicked off her West Bengal Assembly election campaign by addressing twin rallies in the state, local CPM leaders and candidates were present on the dais with her and other Congress luminaries.
Politics makes strange bedfellows. All the more if it involves two parties who are fighting for survival. Then all past rivalries are forgotten, grievances forgiven and ideological differences put to rest.
On Wednesday when Congress president Sonia Gandhi kicked off her West Bengal Assembly election campaign by addressing twin rallies in the state, local CPM leaders and candidates were present on the dais with her and other Congress luminaries. Never mind the fact that opposing the Congress and its ideology has been CPM's raison d'être and the both still remain engaged in a bitter battle in Kerala.
Her first stop was Sujapur constituency in Bengal's Malda district, a veritable Congress fortress even during the 34-year Left Front rule thanks to one man — ABA Ghani Khan Choudhury.
It's a good thing that Choudhury is no more. Had he been around, it would have been interesting to get his reaction because the cornerstone of his long political career had been his rivalry against the Left Front.
Be that as it may, the Congress president, who stuck closely to a prepared script, attacked Chief Minister Mamata Banerjee on corruption and for failing to provide jobs and ensure security for women but even while criticising the TMC supremo, the Congress chief's most withering and choicest barbs were reserved for one man who resides at 7 Race Course Road — Prime Minister Narendra Modi.
For the Congress-Left Front alliance to have any hope of unseating the ruling TMC, it is imperative that two things happen. One, transfer of votes take place from one alliance partner to another and two, anti-incumbency votes are not eaten up by the BJP.
To that end, the Left Front-Congress alliance has used the 'secret understanding' between TMC and BJP as its favourite motif. The strategy became clear in the very first lines of Sonia's address.
"Bengal is getting oppressed under two dictatorial governments," Sonia started. "One in the state and the other in Delhi."
For the better part of her short 15-minute speech, Sonia played on this theme. She tried to insinuate that Modi and Mamata have struck an understanding of convenience and both parties and its politics are two sides of the same coin.
"One whom you call Didi and the other who is known as NaMo are the same. Why have both of them remained silent on Sarada scam where lakhs of poor were robbed of their life's savings? Why has no progress been made on the probe?
"Just as Mamata has not sent to jail those who have looted the poor in Bengal, PM Modi has allowed people who have cheated banks lakhs of crores to safely fly away from India."
"Modi needs Mamata's support in the Parliament whenever his government faces a crisis and in return, he has promised to go slow on the Sarada scam probe," she said.
There were a few times the Bengal CM was singled out for criticism.
"After coming to power in 2011, Mamata has forgotten the promises she made to people about improving the condition of the poor, the oppressed and providing safety and security to women.
"She raises the slogan of Ma, Maati and Manush but under Mamata, Ma is not secure, Maati has become dry and Manush is left without jobs.
"It is shameful that despite having a woman chief minister, Bengal tops the list in India in crimes against women," said Sonia.
For the most time , she couldn't resist taking digs at Modi.
"As CM Mamata has cheated Bengal, PM Modi has cheated India. To dismiss our governments in different states, BJP has used money power and threats to destabilise democratically elected governments.
"Under Modi's rule, nobody has the right to even open their mouths, leave alone criticising the government. The party in power at the Centre is trying to divide Indians in the name of caste, creed, and religion so that no one asks questions of them for uttering a litany of bluffs before coming to power," she said.
The charge of intolerance was followed by claims that had it not been for the Congress, NDA would have gotten away with anti-people policies.
"Modi tried to snatch land away from farmers, but he failed to do so because we stood in the way. His government tried to tax provident fund but we didn't allow that to happen. Then he tried to bring policies that would harm the interests of the daily-wage workers, we stopped him," said Sonia.
"When Modiji visits foreign lands, he talks of unity and peace in India, but when he returns to the country, his real face becomes unmasked, one that hates the dalits and the poor of this country. When members of his party or ministers deliver poisonous dialogues, the Prime Minister remains silent.
"His governance so far is full of empty slogans like Make in India and Stand up India", said Sonia.
After the short sermon on corruption and destabilisation, she ended the speech with the age-old question.
"Kya Modiji ko satta mein rahena chahiye? Kya Mamataji ko satta mein rahena chahiye?(Should Modi remain in power? Should Mamata remain in power?)
One could be forgiven for thinking that this is 2019 and the Congress president is campaigning for the general elections.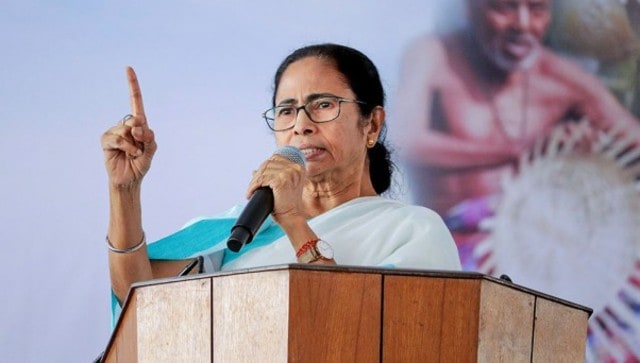 India
The chief minister said that repair works for 305 embankments out of the 329 damaged ones have been started
Politics
Before his death, Prasada Sr who had contested and lost against Sonia Gandhi for the leadership of Congress was totally disillusioned with the Congress and Gandhis, in particular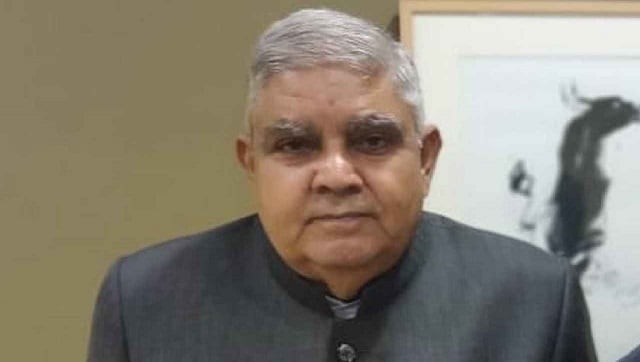 India
Jagdeep Dhankhar, who has been at odds with the state government, claimed the police has been "engaged as an extension of ruling dispensation to let loose vindictiveness on political opponents"