One Nation, One Poll: Argument of simultaneous elections being against federalism has political overtones
It was in 1999 that the Law Commission of India headed by Justice BP Jeevan Reddy in its 170th report recommended simultaneous elections.
In the bylanes of Delhi's Sadar Bazar, a business of 'one of a kind' thrives. Here, the political competition gives way to conciliation, as flags, banners and other campaigning materials of different political parties rest together along with the cut-outs of their leaders, side by side. And the sale is on for all the seasons.
After all, election season never ends in India.
With a federal legislature, 29 states and two union territories (UT) — all having elected legislatures conducting elections at different times — elections and their allied business is a full-time business in India, keeping the country in a permanent election mode.
To break this perpetual cycle of elections, it was in 1999 that the Law Commission of India headed by Justice BP Jeevan Reddy in its 170th report recommended simultaneous elections to Lok Sabha and state legislative Assemblies.
With the formation of the Narendra Modi-led Bharatiya Janata Party (BJP) government at Centre in 2014, the idea was once again brought for deliberations. The president and prime minister pitched for simultaneous elections. The ruling party's chief Amit Shah has reiterated the idea in a letter written to the Law Commission of India.
In the letter to the Law Commission chairman Justice BS Chauhan, he has — while discussing various pros of holding simultaneous election — stated that this would ensure that the nation is not in "election mode" throughout the year.
The pitch for simultaneous elections has been opposed by the Opposition parties, prominently the Congress, stating that it is in contravention to the basic structure of the Indian federal system.
While the fact remains that implementation of simultaneous polls is fraught with several logistical and legal constraints, the invoking of 'federalism being undermined' argument has clearly more of a political reasoning than constitutional.
Commenting upon the nature of Indian Constitution, president of the Constituent Assembly and first President of India Dr Rajendra Prasad had said, "Personally, I do not attach any importance to the label which may be attached to it — whether you call it a Federal Constitution or a Unitary Constitution or by any other name. It makes no difference so long as the Constitution serves out purpose."
In this context, ensuring 'free and fair elections' on regular intervals — to elect a responsible government — that can safeguard all the rights and liberties of people must be the most important purpose of the Constitution.
And the argument that so many elections will result in undesirable byproducts is not legitimate. That certainly is not conducive to 'free and fair elections'.
While the fact remains that post-independence, due to existence of the dominant party system and no mid-term dissolution of state Assembly, simultaneous elections to parliament and state legislatures were conducted from 1951 to 1967.
The first general elections to the Lok Sabha and all state legislative Assemblies were held together in 1951-52. That practice continued over three subsequent general elections held in the years 1957, 1962 and 1967. But due to the premature dissolution of some legislative Assemblies in 1968 and 1969, the synchronized elections at the Centre and states gave way to different election schedules for the Parliament and states Assemblies.
Holding simultaneous elections was a practice that a 'nascent democracy', that India was in 1950s, started with. Fearing that it would not be able to do so on the pretext of 'attack on federal scheme' is belying the evolution of Indian democracy in the last five decades.
An important fact that needs to be highlighted here is that India has a three-tier system of governance consisting of Centre, state and local self-government. The responsibility of holding elections for the third tier has belonged to the state election commissions and any tampering with it would surely amount to tinkering with the federal scheme. But that is nowhere contemplated.
The Constitution empowers the Election Commission of India to notify elections to both Lok Sabha and state legislative Assemblies six months prior to the end of the normal terms of the Houses. And in another case, it also has provision to extend the tenure of the House for 5 years, creating enough room for synchronizing the elections.
But it is a fact that any such decision is bound to be challenged before the Supreme Court, which is the final interpreter of the Constitution and its principles. The decision to hold simultaneous election can also be challenged on the grounds of safeguarding the 'basic structure' of which federalism is an integral part.
What the constitutional reasoning shall be is something that cannot be clearly ascertained at present, given the thousands of strands that federalism has and which can be debated, as it became evident in landmark SR Bommai v Union of India case.
As of now, what can be clearly said is that the argument of federalism has more of a political overtone than a constitutional one. And it becomes even more clear by careful reading of a note prepared by Bibek Debroy and Kishore Desai for NITI Aayog on the feasibility of simultaneous elections.
While discussing various reasons for implementing simultaneous elections and providing counters for the arguments opposing it, it deals with an important argument against the idea of 'one nation one poll'.
Citing various studies that conclude that simultaneous elections would harm the federal democratic structure of the Indian polity as it "would benefit larger national parties at the cost of regional parties", the note states, "In the context of elections in India, voting is a complex phenomenon and is driven by a gamut of factors such as – incumbency / anti-incumbency of Governments, organizational strengths/presence of alternate political options in that State, voters' perception of key leaders and candidates in Assembly / Parliamentary constituencies, political parties' stand on various state / national issues of importance, political pacts between parties and so on. To add to these, there are various other social aspects such as caste, religion, local community dynamics, voter bribery etc".
Countering further the above-mentioned argument the note state, "In 2014, the state of Odisha voted for re-election of its incumbent State Government (led by Biju Janta Dal (BJD) – a state party). The BJD also won the maximum Lok Sabha seats from the state – 20 out of 21 seats. Similarly, Sikkim also voted for re-election of its incumbent State Government (led by Sikkim Democratic Front (SDF) – a state party) which also won the Sikkim Lok Sabha seat. In these cases, it can be strongly argued that the dominant factors that led to such results were organizational strength of winning parties in Odisha and Sikkim, lack of strong visible alternatives for the electorates, perceptions of key leaders and contestants etc. and not merely the simultaneous timing of elections. Hence, there is no evident case to conclude decisively that voters chose the same party simply because of simultaneous timings and not because of other factors cited above".
The NITI Aayog's counter for the arguments opposing simultaneous elections are logically sound. At the same time though, the studies by organisations like Association for Democratic Reforms (ADR) and Centre for the Study of Developing Societies (CSDS) also put forward verifiable and reliable data to highlight the fact that simultaneous elections might impact voting behaviours in a manner that would benefit larger national parties.
But all these studies, arguments and counter-arguments essentially focus on 'political federalism' or what can called the politics of federalism and less on the legal side of it. The Opposition's arguments rest primarily on the probable outcome of the elections, simply ignoring the fact if the method used for conducting it proves to be 'fair' in the  eyes of law, no amount of rhetorical arguments would work.
Politics
West Bengal election LIVE updates: A total of 35 seats went to polls in the eight and final phase of the West Bengal Assembly election on Thursday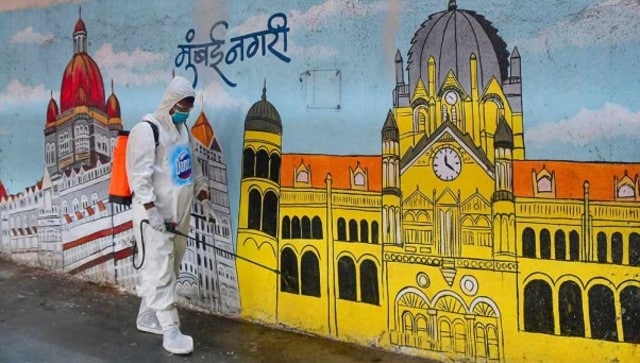 India
A civic official said that increased testing and isolation of patients along with the exodus of migrant labourers may have led to the decline in COVID-19 cases
Entertainment
Indian cinema has generally taken upon itself to treat its working-class protagonists as victims, and physical labour as drudgery. This is essentially because the films take up social conflict as their subject and conflict produces victims.