Once a vegetable vendor who now owns an empire: How the Chhagan Bhujbal story unfolded
The former Maharashtra deputy chief minister and NCP leader is now facing investigation by the state's Anti-Corruption Bureau for disproportionate assets.
Mumbai: From being a vegetable vendor at Mumbai's Byculla market to becoming one of the most influential names in the corridors of power in Maharashtra, the rise of Chhagan Bhujbal political and financial empire has been phenomenal in the last four decades.
Bhujbal, who started his political career with Shiv Sena in the 60s after he was inspired by Bal Thackeray's fiery speeches, was first elected as a corporator from Mazgaon in 1973. Subsequently, he was made Mumbai's mayor by then Sena supremo Balasaheb Thackeray for two times in 1985 and 1990.
He was a vegetable vendor at the Byculla market before entering politics. His mother used to sell fruits in a small shop in the same market. Although Bhujbal had pursued a two-year diploma course in mechanical and electrical engineering at the VJTI, Bombay, he did not complete it and left mid-way after a year.
But soon enough, he established himself as a firebrand leader and was among the earliest MLAs of Shiv Sena elected from Mazgaon assembly segment, first in 1985 and again in 1990. Despite his consecutive victory in 1990, Bhujbal was reportedly unhappy with the party's decision of not to appoint him as the opposition leader and also with the treatment meted out to him. Following this, he along with a few of his fellow MLAs joined the Congress and was made a cabinet minister.
Bhujbal wasn't lucky the third time when it came to state polls. After he lost the election in 1995 to Sena's Bala Nandgaokar, now an Maharashtra Navnirman Sena leader, Bhujbal shifted his base from Mumbai to Yeola in Nashik. In 1999, when Sharad Pawar quit Congress and formed NCP, Bhujbal followed him. When the Congress-NCP coalition formed the government in 1999, Bhujbal was made deputy chief minister.
Subsequently, a controversy surrounded him over the arrest of Sena supremo Bal Thackeray. Also, he was at the centre of controversy in the multi-crore stamp paper scam, also known as the Telgi scam. But, Bhujbal was given clean chit following a thorough investigation.
While his political graph rose steadily, it was also accompanied by financial growth. A look at the election affidavits filed by Bhujbal show that his assets grew from Rs 11.9 crore in 2009 to Rs 21 crore in 2014.
However, Bhujbal's assets are now believed to be worth over Rs 2,500 crore after the Anti-Corruption Bureau (ACB) raided his properties in various places in the state after registering two FIRs. His son Pankaj, nephew Samir and other relatives are also stakeholders in that fortune.
However, Bhujbal, in a statement issued on Wednesday, said that the ACB is defaming him and his family by providing false and inflated value of his properties. It will have an adverse impact on the ongoing probe, he said.
The ACB of Maharashtra Police registered the FIRs against Bhujbal last week for alleged irregularities in allotment of a prime plot at Kalina in Mumbai to a developer and for large-scale irregularities in the construction of the new Maharashtra Sadan in New Delhi. Following the FIRs, the ACB raided his properties in Mumbai, Thane, Navi Mumbai, Nashik and Pune.
Kirit Somaiya, a BJP leader and a MP from Mumbai, said the valuation of Bhujbal's properties is much higher than what is being shown now. "The valuation of properties, which are in public domain, must be around more than over Rs 3,500 crores. However, there could other unknown and benami properties belonging him which can be identified by investigating agencies. It will show that he has property much higher than what is being talked about now," said Somaiya, who had lodged a complaint against Bhujbal.
Earlier this week, Somaiya met Enforcement Directorate officials and shared information about Bhujbal's financial transactions including foreign and hawala and those concerning coal mines. While giving details, the MP also demanded an investigation to unearth the actual picture of properties amassed by Bhujbal and his kin.
Political watchers say that most of the properties raided by ACB recently are immovable properties. There could be movable properties as well which can be figured out only after a threadbare investigation. Assumptions are ripe that Bhujbal might have transferred some money to unknown accounts through hawala.
"There are many benami properties in Nashik and Mumbai and other places. Given his 40 years career in politics, this is just a small amount which does not even match his stature. He must have properties much higher than the existing ones," said a political observer from Nashik.
"We complained to the ACB about Bhujbal's disproportionate assets worth over Rs 2,500 crore. But, this is just a tip of the iceberg and we feel that he has much more than this. Bhujbal's disproportionate assets worth thousands of crores are proof that there must have been huge cases on kickbacks and we hope the SIT can unearth the loot," said Preeti Sharma Menon, national spokesperson of the Aam Aadmi Party.
Find latest and upcoming tech gadgets online on Tech2 Gadgets. Get technology news, gadgets reviews & ratings. Popular gadgets including laptop, tablet and mobile specifications, features, prices, comparison.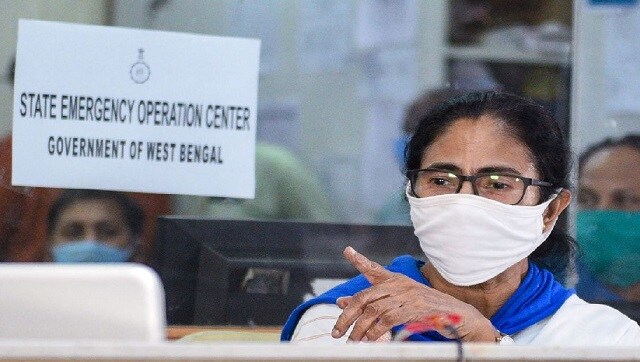 Politics
According to Amal Kumar Mukhopadhyay, a former principal of Presidency College in Kolkata, the BJP will sharpen its campaign against the state government and the state's ruling party will find itself in a defensive position.
India
India's coronavirus case count on Wednesday surged to 56,46,010 with 83,347 more testing positive since 8 am on Tuesday while the toll climbed to 90,020 with 1,085 more fatalities, according to the Union health ministry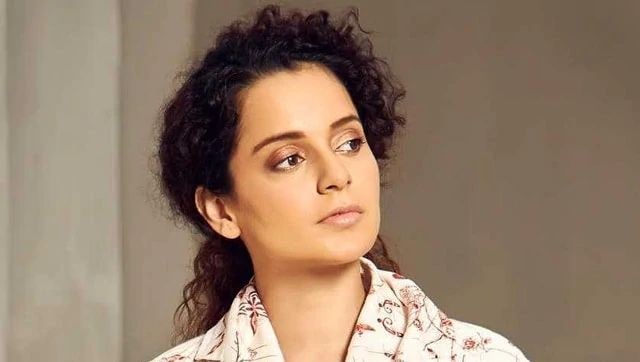 Entertainment
Bombay HC allowed Sanjay Raut to file his affidavit before his turn to address the court arrives, after the Shiv Sena leader's lawyer requested for more time since Raut is currently in Delhi for the Parliament Monsoon session.