On economy, PM offers tired cliches; Modi offers a Big Idea
Manmohan Singh's comments on reviving the economy reflect the tiredness of a tired government. Modi offers a far more forward-looking vision of government as the facilitator of economic development.
In an early episode of the teleseries Yes, Minister, a Whitehall bureaucrat uses the furniture in a minister's office as a metaphor for the minister's inability to get anything done.
"There are two kinds of chairs to go with two kinds of Ministers," the bureaucrat says. "One sort folds up instantly; the other sort goes round and round in circles."
Wednesday's meeting of key economic ministries, presided over by Prime Minister Manmohan Singh, shows an entire government that is going round and round in circles.
Like a truant schoolboy who, having played hooky for much of the academic year, begins desperately to cram come exam-time, Singh and the UPA government he notionally heads have bestirred themselves from their slumber - and are scrambling to show some signs of life.
At the meeting, Manmohan Singh announced a clutch of infrastructure projects that he identified as being critical to get sinking economic growth back up to respectable levels. Singh also made some boilerplate comments about the compelling need to revive private sector investments - since a fiscally strapped government did not have the capacity to do any heavy lifting.
Singh was particularly at pains to dispel the prevailing perception that the government was seized of a "policy paralysis", and claimed that on the contrary, his government "meant business".
The irony of a government whose policy muddles and inability to check corruption on a monumental scale have induced the longest-running Bharat Bandh (in terms of economic policymaking) now pledging to work at top-speed couldn't have been more stark.
That absurdity was compounded by the absence from the meeting of Pranab Mukherjee, the minister who epitomised a cussed government's exertions to bludgeon private investors and foreign capital, effectively forcing them to take their money and run.
Perhaps Mukherjee reckons he is merely marking time in the Finance Ministry since he is emerging as the most likely candidate for Presidency.Babus in his ministry too, already sensing the coming change, have stopped working, and are sitting on their files.
To the extent that Singh's comments reflect an appreciation of the supply-side failures that have choked India's growth in recent years, they of course show a government that's coming out of abject denial.
But Singh's manifest attempt to convey a sense of governmental urgency fails to convince because we've "been there, done that." Singh has, since his government was returned to power in 2009, set many such deadlines for key policy decisions to be taken and for projects to be cleared. But in the absence of coherence in economic policymaking andcoordinated policy action among the ministries, nothing has been done to change the situation on the ground that holds up implementation.
Whether it's policy on land acquisition or environmental clearances or telecom spectrum allocation or even just taxation, the government's mulishness and the reams of red tape it has tied itself up in have beaten back private investor interest and effectively ground projects into the ground.
Which is why the resort to reviving long-delayed infrastructure projects reflects the failure of imagination of a government that has no big ideas to offer.
Ironically, a far better articulation of the problems that beset economic policymaking at the Centre - and the prescription for their remedy - has been offered by Gujarat Chief Minister Narendra Modi in an interview to Economic Times.
In the interview, Modi defines the role of the government in perhaps the most categorical terms ever expressed by a politician.
"The government," says Modi, "has no business to be in business. It should play the role of a facilitator." In Gujarat, he adds, "investors don't have to grease the palm of politicians or bureaucrats. There are well laid-out policies. I believe that (the) country can progress only if we end red-tapism.No red tape, only red carpet, is my policy towards investors."
Modi identifies the root cause of the economic crisis that confronts India today. "Before any individual or company invests, they look for safety of their money and profit from the investment. We can provide safety for their money through clarity in policies, transparency in decision-making and decent implementation. Is the UPA government able to do these? The answer is: no."
Modi also points to the cussedness of the UPA government in holding back State governments' efforts to attract investments. "Iron ore is available in abundance in Odisha. But the Congress and the government led by it at the Centre are opposing entry of steel companies into the state."
Such policies, reckons Modi, are "naturally making investors jittery. They want to work with the state governments but the Centre is playing the obstructionist." In the case of Gujarat, Modi says, "the Centre went to the extent of unleashing enforcement agencies on those who promised investments in Gujarat at the Vibrant Gujarat meet."
Modi's prescription: "They should stop preaching and do what they are expected to do - govern."
It isn't often that we see a clash of ideas in the economic policymaking space in the public domain. Given the populist instincts of most politicians, we don't always hear coherent articulations of the role of government in facilitating economic growth.
Manmohan Singh's policy pronouncements at Wednesday's meeting reflect the tiredness of a tired government. In contrast, Modi offers a Big Idea on the role of government - one that he has actually implemented in Gujarat with manifest success in recent years.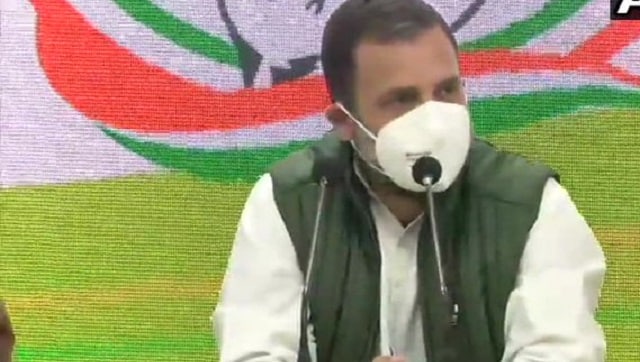 India
The Congress leader said that the Centre's lack of a clear strategy, and its hubris in declaring premature victory as the virus was spreading, has placed India in a highly dangerous position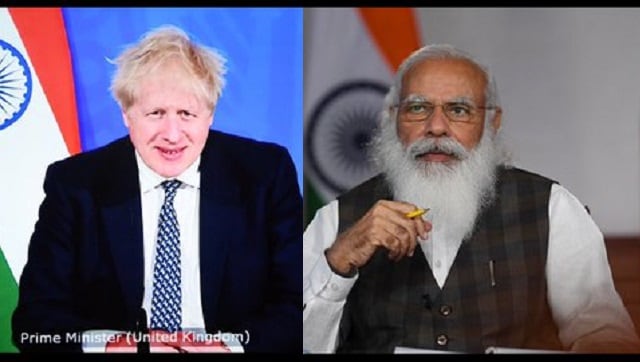 India
The countries agreed to negotiate a comprehensive and balanced Free Trade Agreement including an interim trade pact for delivering early gains
India
Naval hospitals are being opened for civilian use in various cities, Singh told Narendra Modi, while briefing him about the initiatives taken by the Indian Navy to help fight COVID-19