No clear division of power in Congress to blame for Kamal Nath flip-flop?
It appeared that Congress party's 'single-power' source has been replaced by a dual power structure and workers were unsure who they should listen to.
The embarrassing flip-flop over Kamal Nath points to the profound confusion the Congress party is suffering from owing to its dual power centres. It also makes evident the inner struggles of India's grand old party in deep distress over a generational change that it must do at the earliest yet is stuck between a rock and a hard place over the new guard's inability to take over the mantle of leadership.
It will be wrong to look at Nath's appointment and subsequent removal as the general secretary in charge of Punjab in a vacuum.
It isn't surprising that the veteran leader quit within three days (never mind the elaborate drama over a resignation letter where he "requested" Sonia Gandhi to be relieved of his duties after "getting hurt"). It was a foregone conclusion after the maelstrom of criticism that descended upon the Congress threatened to derail its Assembly poll campaign in a state where it has a rather good chance of winning under the leadership of local strongman Captain Amarinder Singh.
Though Nath has never been indicted by any commission or probe, his name has cropped up several times in the past and many believe that he led an irate mob during the riots when Sikhs were hunted down and killed.
The ruling Shiromani Akali Dal (SAD) was only too happy to let the headlines shift from Punjab's drug menace. For new entrant AAP, Nath's appointment came as a godsend to put Congress in the doghouse nine months ahead of the polls which is expected to be a three-way contest.
AAP leader and 1984 anti-Sikh pogrom crusader HS Phoolka wasted no time in citing 'documents' to accuse the veteran Congress leader of leading a rabble to attack a Gurudwara in Delhi on 1 November, 1984, in which two Sikhs were burnt to death.
"One Mukhtiar Singh, who is now the manager of Rakab Ganj Gurudwara, had filed an affidavit before the Nanavati Commission. He (Mukhtiar) states that Kamal Nath was a part of the mob that attacked Gurudwara Rakab Ganj on 1 November, 1984. Kamal Nath too, in his affidavit before the Commission, accepts his presence on that day," Phoolka said.
Leave alone the opposition, the move befuddled even the party's own rank and file. Lower-level leaders and grassroot workers of Congress Punjab unit, despite Captain Amrinder Singh's endorsement of Nath, were utterly confused over why the high command appointed a man whose name immediately gave rise to a controversy and poked at still-to-be-healed wounds.
So the question is, what prompted the Congress to take such an ill-advised step that heaped more ignominy on an already demoralised party and made its high command look really silly? No one in their right minds can really be expected to believe that 10, Janpath was innocent of the tsunami that would be created if Nath was made the Punjab minder.
The answer, I believe, lies in the great debate over the new and old guard that has cleaved the party into two and threatens to destroy Congress's monolithic structure that has served it so well for decades. The GoP is at peace and functions well when a Gandhi is on top and power flows from a single source, say for instance, Indira Gandhi or son Rajiv.
Even during Manmohan Singh's tenure as a Prime Minister, the real power remained with 10, Janpath. Important files took a circuitous route via Pulok Chatterjee to Sonia Gandhi and her National Advisory Council. This arrangement worked well for a decade that the Congress was in power.
A series of electoral defeats starting with an ignominious drubbing at Lok Sabha that reduced Congress to a rump inevitably raised leadership questions. It appeared that the 'single-power' source has been replaced by a dual power structure within the party and workers were unsure whether they should listen to Sonia Gandhi, or Rahul. Leave alone the party plebs, senior leaders, general secretaries or even chief ministers failed to discern which among the two called the shots.
As Pallavi Ghosh of News18 says in this report: "Many say when they approach Sonia Gandhi with a problem she listens to them, but sends them to Rahul for solution. When they approach Rahul, he sends them back saying he would decide only after consulting his mother."
In absence of a clear division of power and a policy-making structure, Congress lurched from one disaster to the next as the ground beneath its feet began to shake.
The clamour for making Rahul the party president — a major surgery, as has been advocated by senior leaders such as Digvijay Singh or Shashi Tharoor — must inevitably be followed by the question of what happens then to the old guard who answer to the call of Sonia? Will they be replaced with new apparatchiks such as Sachin Pilot, RPN Singh, Jyotiraditya Scindia, Jitin Prasada, Ajay Maken or Randeep Surjewala?
If that indeed was the plan, why did Sonia Gandhi appoint 67-year-old Ghulam Nabi Azad for poll-bound Uttar Pradesh and 69-year-old Kamal Nath for Punjab and Haryana as general secretaries?
If phasing out of old guard and making them into some sort of a 'margdarshak mandal' (as the BJP had done) was the plan along with Rahul's coronation as the party president, why go back to the old guard at that too at the huge risk appointing somebody like Nath in charge of Punjab?
Because, and this is Congress's huge problem, the move to restore experience became necessary as vice president Rahul Gandhi's plans to give the party a younger look and the prominence of leaders considered close to him suffered a setback with poll defeats in Assam, Kerala, West Bengal and Tamil Nadu.
The Telegraph quoted a senior Congress leader as saying: "Whose rights Azad and Kamal Nath have encroached upon by becoming general secretaries at this old age? Which young talent would have done a better job? Who are the new leaders possessing drive and maturity being denied space at the top? Do we have better options among the new leaders?"
And this paucity of leadership qualities among the new crop is reflected by the distinct discomfort that many in Congress still feel when it comes to Rahul being handed the mantle. His brusque and impatient style of functioning have found little takers among leaders such Himanta Biswa Sarma who walked over to BJP in Assam and engineered Congress's collapse.
There are no easy answers to Congress's dilemma. The disease has affected its vital organs. The decline appears irreversible.
Subscribe to Moneycontrol Pro at ₹499 for the first year. Use code PRO499. Limited period offer. *T&C apply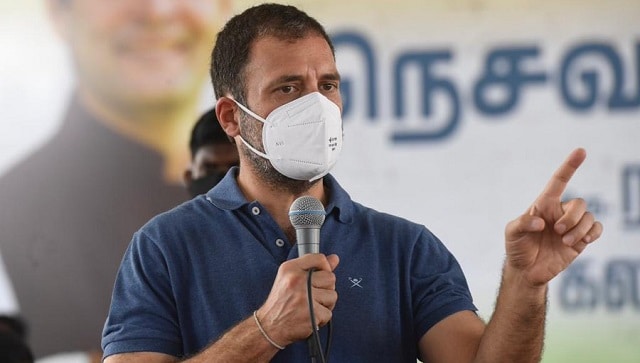 Politics
Gandhi alleged that the RSS is doing something 'fundamentally different' and filling up the institutions of the country with its people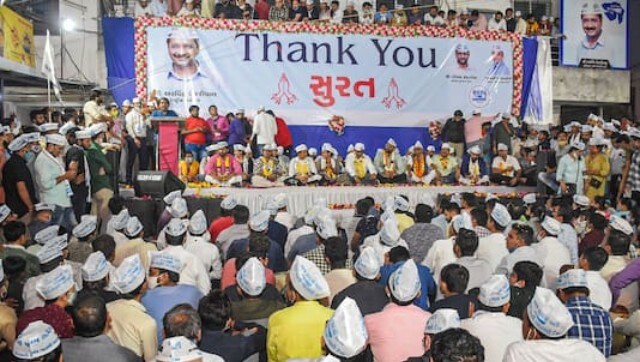 Politics
If past experience is any indication, the party has often failed to capitalise on its initial bursts of success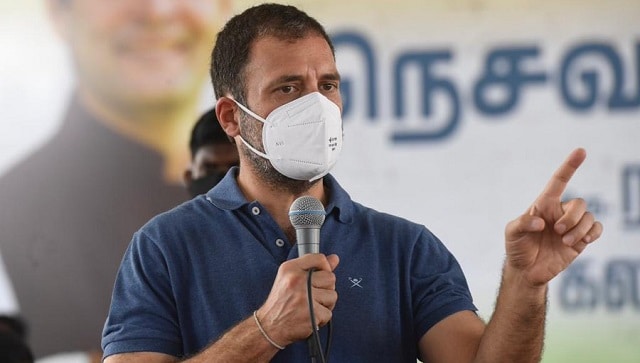 Politics
Speaking at a press conference, Randeep Singh Surjewala said, 'The North-South divide is a toolkit being adopted and sold by the BJP to the news channels and the public'