Office of profit row spreads to Puducherry; AIADMK seeks disqualification of DMK, Congress MLAs
The AIADMK said it would seek disqualification of ruling Congress and DMK legislators in Puducherry 'for holding office of profit,' in view of the Election Commission's decision to disqualify 20 AAP MLAs in New Delhi on similar grounds
Puducherry: The AIADMK on Saturday said it would seek disqualification of ruling Congress and DMK legislators in Puducherry "for holding office of profit," in view of the Election Commission's decision to disqualify 20 AAP MLAs in New Delhi on similar grounds.
Addressing reporters in Puducherry, the party's legislature wing leader A Anbalagan said the 'office of profit' axe has fallen on 20 AAP MLAs in New Delhi with EC sending its recommendation to the president, suggesting their disqualification.
"The development in New Delhi is directly applicable to Puducherry where the legislators belonging to the ruling Congress and its ally the DMK are holding 'office of profits' such as chairmen of government-owned undertakings and Parliamentary Secretary," he alleged.
Anbalagan said AIADMK will give 15 days time to the MLAs "to relieve themselves of posts of chairmen and parliamentary secretary so as to remain only as legislators as my intention is not to disturb them."
The party would send a petition to ECI after the lapse of 15 day-deadline, he added.
While one Congress legislator is the parliamentary secretary to Chief Minister V Narayanasamy, two DMK members and five belonging to the Congress had been appointed chairmen of statutory bodies in Puducherry.
The Election Commission had on Friday recommended to the President the disqualification of 20 MLAs of Aam Aadmi Party for holding office of profit, setting the stage for their ouster from the New Delhi Assembly.
Questioning the move to associate Puducherry BJP President V Saminathan with the inauguration of a passport office in Karaikal, the AIADMK leader said, "Narayanasamy had not registered protest against the inclusion of the name of BJP president in both the official invitation and also the plaque erected at the venue of the function."
External Affairs Minister Sushma Swaraj had unveiled the plaque of the Post Office Passport Seva Kendra in Karaikal on Friday.
Anbalagan also claimed that there were several lapses in the protocol to be adopted in a government function.
India
This comes after the general council meeting which was meant to adopt several resolutions on 23 June ended in vain
India
AIADMK Presidium Chairman Tamil Magan Hussain announced that it has been decided to hold the next general council meeting of AIADMK on 11 July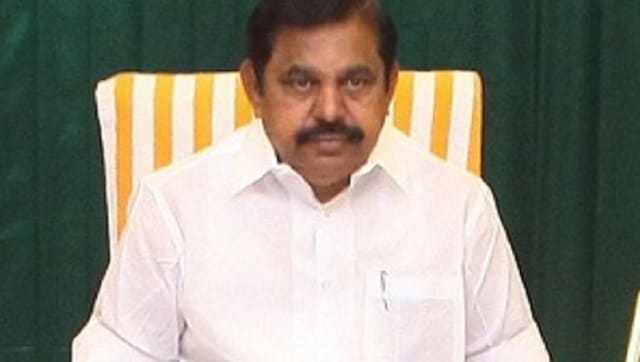 Politics
The AIADMK's dominant EPS camp on Monday slammed rival leader OPS as a symbol of 'betrayal' and said the upcoming General Council meet shall decide whether OPS would continue as party treasurer or not.