Of love and malice: Khushwant Singh and the Gandhis
Khushwant Singh's relationship with the Nehru-Gandhi dynasty both tarnished and elevated his stature as a journalist and public intellectual. Here then is the grand old man of Indian letters on the dynasty that in many ways defined his career.
Khushwant Singh was a man defined by his relationship with whisky, women and the Gandhis. His relationship with the dynasty both tarnished and elevated his stature as a journalist and public intellectual. His dogged support of Sanjay through the dark days of the Emergency revealed a man whose loyalty outweighed his good sense. But his sheer longevity and good humor has leavened the greatest of his sins. He emerged in his twilight years as the most authoritative voice on the first family. His death marks the end of the one man who knew the Gandhis best, who witnessed up close its triumphs and trials, strengths and failings, over decades and generations.
Here then is the grand old man of Indian letters on the dynasty that in many ways defined his career.
Jawaharlal Nehru
According to his 2010 book "Absolute Khushwant", Singh first met Nehru as a Press Officer at the Indian embassy in London. It was not the best of meetings. Pictures of Nehru with Lady Mountbatten had appeared in the press. When Nehru found out Singh was his PRO, he said curtly "You have a strange notion of publicity." "I thought it best to remain silent," writes Singh.
The first encounters revealed a temperamental man often capable of being rude and inconsiderate. But Nehru's failings -- including his ideological blind spots and penchant for nepotism -- did not, however, dent Singh's estimation of his other qualities.
Nehru answered Allam-a-Iqbal's requirements of a Meer-e-Kaarvaan—leader of the caravan:'Nigah buland, sukhan dilnawaz, jaan par soz/Yahi hain rakht-e-safar Meer-e-Kaarvaan ke liye'(Lofty vision, winning speech and a warm personality/This is all the baggage the leader of a caravan needs on his journey)...
He was above prejudices of any kind: racial, religious or of caste. He was an agnostic and firmly believed that religion played a very negative role in Indian society. What I admired most about him was his secularism. He was a visionary and an exemplary leader; the father of Indian constitutional democracy, of universal adult franchise, the five-year plans, giving equal rights to women, among other things.
But it is telling that in Singh's final assessment, the father of our nation paled in comparison to none other than Manmohan Singh who he rated as the best prime minister India has ever had. And certainly Singh's admiration for Nehru did not prevent him from publishing a salacious and silly roman à clef based on the alleged love life of the great man and his daughter.
Continues on the next page

Indira Gandhi
"In my own way, I admired, loved and feared Indira," writes Singh in Outlook.
Singh's full-throated endorsement of the Emergency gave him a reputation as an Indira Gandhi chamcha. But the adjectives he has used about her are telling – "severe", "cold", "touchy" ,"vindictive", "insecure", "petty".
He met her first as an eighteen-year-old in Lahore and didn't think much of her. Asked by the New York Times to write a piece about her prospects as a Prime Minister after Nehru he wrote she was "not qualified". Indira Gandhi, he says in an interview with Rediff was probably insecure around educated people because her own education had been so scattershot. So she surrounded herself with second-rate people, yes men and tolerated their corruption. "I believe this was because she had no real education," says Singh.
After Maneka was thrown out of the family home, Mrs. Gandhi thought he was supporting Maneka. Singh tried to tell her he was not but she would not believe him. "She was waiting for a chance to snub me. I never gave her the chance as I never met her after that," Singh tells Vinod Mehta.
Looking back at her career, Singh really had only two highlights – her handling of the Bangladesh War and then its refugee crisis. However her end shocked him. "She had no prejudice at all, not against the Muslims, not against the Sikhs or anyone," he writes.
But in the final analysis, Indira comes out with a failing grade. "She did great harm to the country," he opines.
Sanjay Gandhi
Sanjay Gandhi was Khushwant Singh's real blind spot. He met him in the 1970s when Sanjay wanted him to write about his Maruti venture. In his book "Absolutely Khushwant", he says that while the factory itself was not that impressive, he did write a story saying the allegations that Bansi Lal had given Sanjay land for free were false. Sanjay had paid a fair price. That's how their association began.
It was not that simple. As Ramachandra Guha points out he also made grand predictions about 50,000 Marutis rolling out every year and how Sanjay's project was "overscrutinised" and "permissions grudgingly given" just because he was the PM's son.
Of course, not a single Maruti ever came out of that plant.
He was clearly enamoured of Sanjay as the "no-nonsense man who liked to get things done." He was a "doer and was impatient to bring about changes." Singh not only supported the Emergency, he made his Illustrated Weekly a cheerleader for Sanjay. In editorials both signed and unsigned, he rolled out the red carpet for Sanjay.
Sanjay has taken a heavy load on his young shoulders. He has a long and arduous road ahead of him. Do not strew banana skins on his path. Help him to reach his goal of a prosperous and happy India.
He praised his efforts to plant trees, bring about population control and clean up the city Singh's father Sir Sobha Singh helped build. "All this was done by Sanjay Gandhi. He may not have had any authority to do it, but he did it," writes Singh admiringly.
Later in life Singh admits that if Sanjay had lived "there would have been order and much faster development, but no democracy, of that I am sure." But even then he writes Sanjay would probably have got around him.
He could be a real charmer. He had been good to me. He put me in Parliament. Even The Hindustan Times—it was he who called up Birla and told him to give me the editor's job!

Ramachandra Guha writes that in the final analysis, Sanjay lies "like a dark shadow behind his reputation as writer and citizen." But let's give this to Singh. Even when Illustrated Weekly was at its most Sanjay-philic, he let his readers have free rein in the letters to the editor. Guha cites one such letter he published.
"Since your homily to Sanjay Gandhi", wrote Satyanarain Singh from Bombay in 1976, "butter has become scarce and its price has gone up". Khushwant Singh published it as the lead letter.
Continues on the next page
Rajiv Gandhi
Given Singh's fascination with the colourful impatient Sanjay Gandhi, it's no surprise he didn't care much for the far more reticent, bland Rajiv. There's a famous story that he was so punctilious about his schedule he went off to bed even while a party was going on at his house and Rajiv Gandhi was a guest.
"He was pleasant enough," Singh writes about Rajiv damning him with faint praise long before Obama got into trouble for calling Hillary Clinton "likeable enough". Sanjay to him was "dynamic" while Rajiv was the "boy scout". And he was not using that description as praise. He was also convinced Indira Gandhi thought the same. He tells Rediff.com, "(Sanjay) was a very dominating figure and she was certainly building him up to be the prime minister, totally ignoring Rajiv who she thought was a buddhu (lacking in intelligence)."
Singh thought as a Prime Minister, despite a massive mandate, Rajiv bungled repeatedly whether on Sri Lanka or Shah Bano or Babri Masjid. However Singh also gave some advice that Rajiv Gandhi listened to – about "The Satanic Verses".
"One man who had read an advance copy, the journalist Khushwant Singh, called for a ban in the Illustrated Weekly of India as a measure to prevent trouble," says Salman Rushdie in his memoir. Singh's son Rahul Singh says the Illustrated Weekly had probably closed by then and Singh had merely "advised" against publishing it when "the Penguin people" asked his opionion.
But Rajiv's original sin was what he did not do after the assassination of Indira Gandhi.
All he had to do was go out and say, 'This must stop' and call in the army. But he didn't, he almost justified the carnage with that remark. I cannot imagine his grandfather [Nehru] allowing such a thing to continue. Nehru had courage; he would have gone out and confronted the mobs. He did that during the Partition riots. That's the difference between a leader and a novice.

Singh had openly opposed Jarnail Singh Bhindranwale and was on his hitlist but he had also returned his Padma Bhushan as a gesture of protest after Operation Bluestar. After Indira Gandhi's assassination he took refuge in the house of a Swedish diplomat. Romesh Thapar sheltered his aged mother.
Sonia Gandhi
The President of the Congress Party first made her appearance in Singh's writings as a secondary protagonist in the Indira-Maneka feud as the "favored daughter-in-law": "Maneka had told me how Indira Gandhi had favoured Sonia at her expense and given many things belonging to Panditji, including a watch and a pen, to her foreign daughter-in-law rather than to the Indian."
In his later "Big Book of Malice", he compares her in a 1997 essay to the inscrutable Sphinx, lauding "her refusal to be drawn into the dirty game of politics" and warning against attempts to anoint her as party president.
She will be well advised not to fall into the trap," he writes, "For one, she is not qualified to hold the exalted post; for another, those behind the move are both dishonest and foolish." If that sounds prophetic, Singh also had his limitations as a political pundit as revealed by his lofty prediction that Sonia would never be able to win anything for her party beyond her own Rae Bareily seat.
By 2004, he was openly critical of her leadership style, telling the Deccan Herald:
I don't think she has allowed other people to grow, which most leaders who are not confident of themselves do. Such people's worst enemies are the No 2 and No 3. And so they keep them at a distance and belittle them as best as they can. She has done that successfully, so we have no one really coming up. Two or three people – Ambika Soni, who would not win a municipal election and Pranab Mukherjee, who would not win an election from Kolkata for a municipality? – are ruling the roost.
A short-sighted and selfish strategy which has finally borne its ill harvest in 2014.
Continues on the next page
Maneka Gandhi
When Sanjay Gandhi first married 19-year-old Maneka Anand, Singh happily gushed about the young couple. "Sanjay and Maneka cultivated the editor, and like most men out of power he was prone to flattery from those in it," writes Ramachandra Guha.
When Sanjay died, Singh eulogized Maneka as the natural successor.
The only possible inheritor of the Sanjay cult figure is Maneka. She is like her late husband, utterly fearless when aroused, the every reincarnation of Durga astride a tiger.
Obviously that did not go down well with Indira Gandhi who Singh later writes believed "Maneka did not fit into her family because she was not of the same class as the Nehru-Gandhis" though when Sanjay and Maneka did get married she gave her a khadi sari made of yarn spun by Nehru, when he was in jail.
Maneka had also confided in Singh that Indira preferred Sonia to her. In his review of Katherine Frank's biography of Indira Gandhi, Singh writes that when it came to Maneka, Indira "behaved like any village mother-in-law would".
When Maneka eventually was thrown out of the Gandhi house, Singh writes that her sister Ambika called him to tell him what was happening and spread the information. When Indira Gandhi turned against Maneka, Singh was shut out as well.
Over time Singh's views on Maneka had soured. When he wrote "Absolutely Khushwant" he did not hold back calling her an "opportunist" writing "Maneka and her family used and exploited me. I think she's a no-good politician". In contrast to the end Sanjay remained "misunderstood." After Maneka's mother accused him of telling lies about the family, Singh writes "My association with the Gandhis and the Anands had ended. I heaved a sigh of relief. Another chapter in my life was over.
Continues on the next page
Varun Gandhi
While Singh remained an apologist for Sanjay's Emergency-era excesses until the end, he offered no such defense of his son, Varun, who he argued in 2009 should be "banned" from politics for his hate speech.
Maneka Gandhi brought up Varun alone. I somehow could not believe the abusive words against Sikhs and Muslims attributed to him. One of the men opposing him was a Sikh. Sikhs have this ability to accept jokes about them but the remark 'uska bara baja denge' (I will fix him) is not the kind of thing to say in public. After all, most of his mother's relatives are Sikhs...
I hope Varun will be banned from contesting the polls and the people will throw him out. But I am afraid that he will win the seat.
That was before Varun Gandhi was acquitted by the courts. But Varun offered Singh a handy excuse to vent his love-turned-hate feeling for Maneka, who he blames for Varun's failings in an interview with Outlook magazine: "It would appear Maneka has been a bad influence on Varun. If she had been a more honest person, she would have pulled him up herself." But initially Singh had a kinder impression of Varun. He remembers in Outlook that he had first met Varun when he came to his house with a book of his poems. "I liked the book and praised it in print. He seemed a very courteous, polite man. I was pleased. I thought, at least there's one boy in the entire clan who is going to keep out of politics and commit himself to a writing life," Singh writes.
Rahul Gandhi
For all his self-avowed malice, the one Gandhi to have been spared even the mildest criticism from Singh is none other than Rahul who sought an appointment to meet Singh and spent an hour with him. Singh has this to say about Rahul in his 2010 book:
I think Rahul is much more talented than his father. He has a vision and that's very important. I'm impressed with him, impressed with the way in which he's conducting himself. He has the right attitude. Even if much of what he does only amounts to gestures, the thinking behind them is right.
Many today would not concur with Singh's glowing assessment, but the Congress party must surely hope that the old Sardar got this Gandhi right.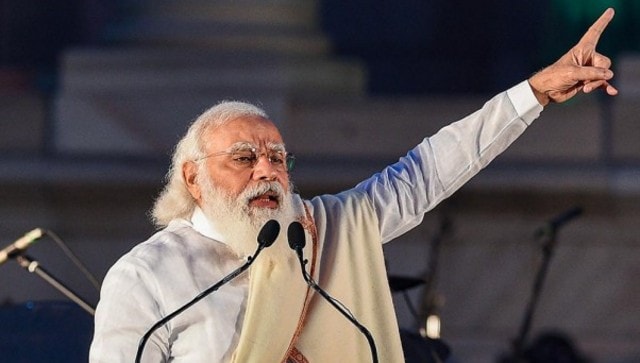 World
Though there has been visible slowing down of exports, the decision to stick to sharing life-saving vaccines with the poorest nations of the world, despite political pressure at home, speaks of a conviction in India's self-image as a responsible power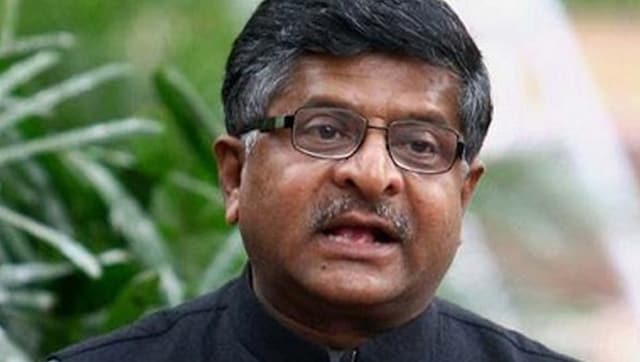 India
Rahul Gandhi, in his letter to Prime Minister Narendra Modi, had accused the health minister of targeting Opposition-ruled states and undercutting cooperative federalism in the midst of a pandemic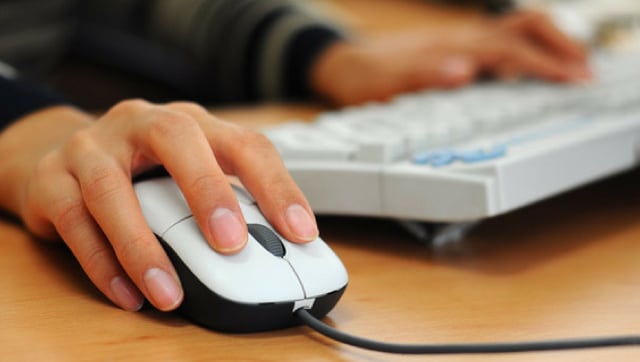 India
The portal has been opened for NRI, FSRI and students from SAARC and non-SAARC countries