Odisha CM Patnaik meets PM Modi, seeks resolution of issues relating to power, coal, forest
The chief minister suggested that the Tentuloi Coal Block could be replaced by either of the three blocks - Baitarani East Coal Block, Karadabahal or Brahmanibill Coal Block.
New Delhi:  Odisha Chief Minister Naveen Patnaik on Tuesday met Prime Minister Narendra Modi in Delhi and sought Centre's urgent attention towards resolution of several pending issues relating to power, coal, forest and finance concerning the state.
While thanking the Centre for allocating Baitarani West Coal Block to Odisha Mining Corporation, CM urged the PM to consider resolving other pending issues at the earliest as these have far-reaching implications for coal production, power generation, industrial growth, employment generation and rural livelihoods and above all on equitable sharing of resources, an official statement said.
Patnaik requested Modi to allocate an alternative coal block to Odisha Thermal Power Corporation (OTPC) instead of Tentuloi Coal Block as this allocated block is neither feasible for mining nor viable for operations as the cost of extracting coal from this deep cast mine would be prohibitively high.
The chief minister suggested that the Tentuloi Coal Block could be replaced by either of the three blocks - Baitarani East Coal Block, Karadabahal or Brahmanibill Coal Block.
He also underlined that the bidding process for implementation of Ultra Mega Power Project, Bedabahal, Sungargarh has been delayed and needs to be expedited to meet the future power requirements of the State.
Highlighting that over 37 per cent of geographical area in Odisha is recorded as forest area which makes it difficult to identify non-forest land of large chunks for raising compensatory afforestation, he asked the Prime Minister to extend this special dispensation to the State Government/ State Government Undertaking projects.
Raising pending clearance issues, Chief Minister said environmental clearances in respect of many mining projects have remained pending in the Union Ministry on account of the delay caused in the submission of final report by the National Environmental Engineering Research Institute (NEERI).
This has been hampering the production of minerals of iron and manganese ore in many mining leases and supply of raw-material to mineral based industries in the State with adverse impact on industrial growth, the CM told Modi, the statement said.
Patnaik told Modi that the Budget proposal for an increase in the Clean Environment Cess from existing Rs 200 per MT to Rs 400 per MT would result in collection of about Rs 6,400 crore from Odisha without any commensurate benefit to the host State.
He added that the National Clean Energy Fund generated through this Clean Environment Cess is earmarked for renewable energy in the country, meaning thereby that the States having an edge to generate renewable energy due to geographical advantages will gain at the cost of coal bearing states like Odisha which have to bear the brunt of negative peripherals including loss of human habitat, forest cover, industrial disasters and damage to environment.
He said there was an urgent need to correct the situation by renaming this Cess as Environment and Rehabilitation Cess and sharing at least 60 per cent of the proceeds with the coal bearing states to deal with negative peripherals.
This, he stated, would ensure sharing of cost and benefit by states in an equitable manner.
Modi appreciated the concerns raised by Patnaik and assured that the concerned Ministries would be directed to examine and resolve these issues at the earliest in consultation with the State, the statement said.
Sports
Thursday morning was a special one for the Paralympians who were able to experience the personal touch of the PM while he connected with them during the function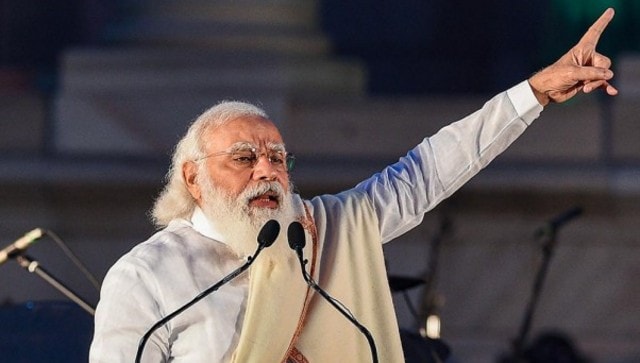 India
The Union Cabinet on Wednesday approved a big-bang relief package for the stressed telecom sector that includes a four-year break for companies from paying statutory dues
India
Developments in Afghanistan, the COVID-19 pandemic and ways to expand cooperation for an inclusive Indo-Pacific are set to be the central focus of the first in-person summit