O Panneerselvam surprise reference to Narendra Modi is part of a strategy to recapture the rebel space in TN
O Panneerselvam quoted an anecdote reportedly related to him by the Prime Minister to pat himself on the back. His revelations are a move to recapture the rebel space.
Let me stick my neck out to make a prediction. Tamil Nadu can brace itself for a sequel to Dharmayuddham (Holy war), a pompous title that O Panneerselvam chose for his revolt against VK Sasikala in February last year. Expect the footfalls at Jayalalithaa's samadhi at Marina beach in Chennai also to go up, with Panneerselvam's utterances an indication that he wants to launch Dharmayuddham 2.0.
On Friday, the day Tamil Nadu was unhappy with the Supreme Court verdict that reduced its share of Cauvery water by 14.75 TMC feet, OPS chose to talk politics in his backyard of Theni. But while he continued to harp on his erstwhile position as a trusted minister of Jayalalithaa, and on his dislike for Sasikala, he bowled a googly by revealing Narendra Modi's hand in the merger of the two AIADMK factions last year.
OPS quoted an anecdote reportedly related to him by the Prime Minister to pat himself on the back.
"The prime minister told me that when he came to Chennai, Amma had invited him for a meal. He told me that Amma said a lot of things to me about you and that I should take charge to protect the party,'' OPS quoted Modi as saying.
Having established that Jayalalithaa held him in high esteem, OPS then went on to showcase his monk-like attitude to positions of power.
"I said okay, but explained to him that I did not want a minister's position, and that just a party role would do. He said `No, no, you have to take up a minister's role and be part of the government.' It is because of this that I took up the minister's position. I told the other ministers about this, who said I should not say no to him. That is why I am a minister today. Not because I have the desire to be a minister. Amma made me chief minister twice. That honour is enough for me,'' said OPS, who is now deputy chief minister in the Tamil Nadu government.
Even though the BJP indulging in backseat driving in Tamil Nadu is the worst kept secret in Chennai, party spokespersons have repeatedly denied playing any role in facilitating the AIADMK merger. This assertion by OPS shows they were either lying all along, or were completely ignorant of the moves of their party bosses in New Delhi.
But the important question is why did the usually reticent OPS decide to reveal this critical detail now, exposing the prime minister's advisory role. It is not as if he does not know that it will embarrass the BJP as a party with no MLAs in the Tamil Nadu assembly and less than 3 percent vote share in the 2016 elections.
By invoking Modi and highlighting the prime minister's friendship with Jayalalithaa, OPS is making two things clear. One, that contrary to the perception that he hankered after power and therefore waved the white flag with EPS, he did so only when compelled by Modi.
Two, OPS is sending across the message to EPS that not only he was Amma's chosen one, but he also has New Delhi's blessings. This is possibly a precursor to OPS moving closer to the BJP in Tamil Nadu, expecting that the AIADMK government's days are numbered. Ahead of the elections, the grand plan could possibly be to create a rainbow coalition of Rajinikanth, BJP and the OPS faction of the AIADMK.
OPS also targeted Sasikala and her family, accusing them of trying to ensure his defeat in the 2016 elections. It was his attack on Sasikala that gained him traction a year ago and elevated his stature from that of a permanent nightwatchman under Jayalalithaa to someone who had a spine to protest. A year later, OPS is falling back on the same formula to raise his political stature.
What do his statements in Theni indicate about the goings-on in the AIADMK?
Sources say AIADMK senior leaders are on tenterhooks, with the impending judgment of the Madras High Court in the case relating to the disqualification of 18 MLAs belonging to the TTV Dhinakaran camp. If the Speaker's decision disqualifying the MLAs is upheld, it will push the government into a minority.
Tamil Nadu is also abuzz with rumours of EPS reaching out to Sasikala's Mannargudi family, asking it to back him while keeping Dhinakaran out. While the possibility of it happening is very remote, sources say OPS is feeling marginalised within the party power structure and fears he could be the fall guy in case EPS strikes a deal with his former friends. The Mannargudi clan has never forgiven OPS for backstabbing Sasikala.
Why would EPS strike a deal with Sasikala when he knows it won't amuse the BJP? In Tamil Nadu, given the state's aversion to the Hindi and Hindutva template of the BJP, Palaniswami has realised that being seen as remote controlled by the BJP is not helping his political equity. He is already witness to Dhinakaran, MK Stalin and Kamal Haasan trying to occupy the anti-BJP space that because of the fellow traveller arrangement, overlaps with the anti-AIADMK space.
The question however, is whether a second OPS revolt will have any credibility. The latest revelations are a move by Panneerselvam to capture the rebel space once again.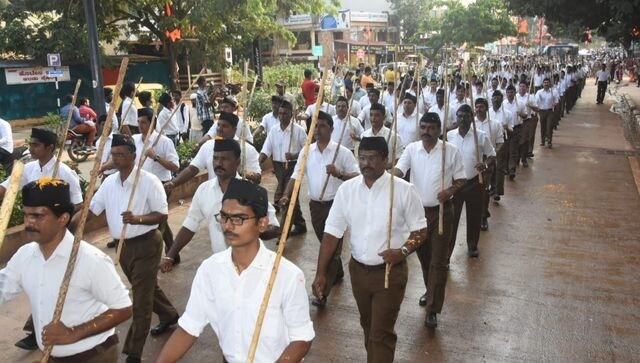 Politics
The Tamil Nadu government has rejected permission for the Rashtriya Swayamsevak Sangh to conduct a route march followed by a public meeting across the State on Gandhi Jayanti.
Politics
Responding to Tamil Nadu's demand for more funds, she said, 'you can't expect more money just because you generate more money than other states'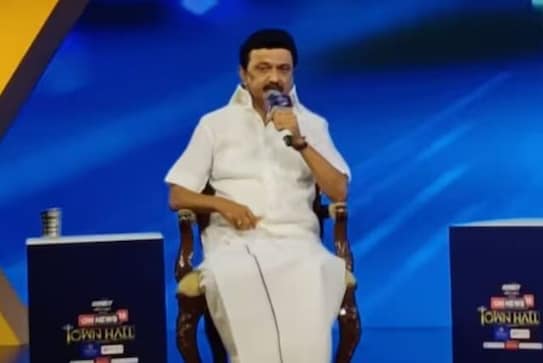 India
'Tamil Nadu is the first state to bring law against caste discrimination. In poverty parameters, Tamil Nadu's is the lowest among all states,' Stalin said at the event