Numbers prove Gujarat model's human development indices not as vibrant as promised by Rupani government
Rahul Gandhi and young community leaders are touching real issues that people in Gujarat identify with, while hitting the BJP where it hurts the most.
Truth is what someone, somewhere is trying to hide and the rest is advertising— this is a key lesson journalism students are taught. And there can't be a better place than the much-advertised Gujarat model for training in this. Why are Rahul Gandhi, Hardik Patel and Alpesh Thakor finding a connect with the rural and semi-urban masses in Gujarat? Has Rahul grown so tall politically that he can puncture Narendra Modi's balloon in his prized state? Has Hardik Patel developed so much intellectual capital in two years? Has Alpesh Thakor become a state-level leader in a short time? They are touching real issues that people identify with, while hitting the BJP where it hurts the most.
Unemployment, farmer distress and pathetic health infrastructure are not rhetorical, but real issues in Gujarat, all of which fly in the face of claims of a vibrant and throbbing economy. The three leaders mentioned above are raising these issues during their public interactions and generating a loud applause.
Gujarat Chief Minister Vijay Rupani calls unemployment numbers given by Rahul Gandhi and the two others as "white lies," but the state government's very own figures speak for themselves.
According to Statistical Outline of Gujarat, 2016, published by the government, as many as 23,806 factories closed down in the state in two years from 2014-15 to 2015-16, each employing an average of 52.81 workers. This rendered over 12.57 lakh workers unemployed, besides nearly 7 lakh educated unemployed youth registered with the State Employment Bureau. So, the total number of people looking for jobs was estimated to be 19.57 lakh workers as on 2016. Officials disclosed that on an average, 10,000 to 12,000 factories— mostly in the small scale and unorganized tiny sector— have been shuttered during the last five years. According to government reports, 11,873 factories closed down in 2014-15 and 11,933 in 2015-16.
The latest numbers, post-demonetisation and implementation of Goods and Services Tax, have not been published so far. Industry sources say that even by conservative estimates, not less than 12 lakh workers lost jobs due to the twin blows of demonetization and GST in key sectors like textiles, auto spares, ceramics and engineering goods. In all, if one adds up available government data and industry estimates, the unemployment figure is a staggering 32 lakh.
In what indicates a skew in government policies, Gujarat's malnutrition numbers are inversely proportional to its massively advertised growth figures. Very recently, as many as 18 newborns succumbed in the main Government Civil Hospital in Ahmedabad because they were underweight. Half of these 18 infants were referred to Ahmedabad, because the smaller government facilities in other parts of the state did not have the right equipment and suffered from a lack of staff.
According to the latest data available in the Sample Registration System Statistical Report 2015 and National Family Health Survey 2015-16, as many as 39 percent children in Gujarat are underweight as against the national average of 35. The state ranks 25th among 29 states in terms of underweight children below five years of age. It ranks 17th in terms of infant mortality rate, with 33 deaths per 1,000 live births.
Contrast this with the growth numbers: Gujarat is the second most industrialized state and has the fifth highest per capita income of Rs 1.22 lakh, above Maharashtra at Rs 1.21 lakh and Kerala at Rs 1.19 lakh. Its GDP is the fourth highest in the country.
The farmers in Gujarat are, meanwhile, seething with anger due to the government announcing a very low  minimum support price as against the increasing input costs of seeds, fertilisers and agricultural labour. And there is inordinate delay in releasing even the low payments, thanks to cumbersome procedures.
The groundnut farm sector is a case in point. Cotton and groundnut are two major cash crops in Gujarat, but many cotton farmers took to groundnut during the kharif season owing to increasing bollworm insect attacks. But for them, it is like landing in the fire from the frying pan.
"In view of growing anger, just ahead of Diwali, the government announced a minimum support price of Rs 900 per 20 kg, which is woefully inadequate to cover the costs, forget gaining any profits out of it," points out Sagar Rabari, general secretary of the Gujarat Khet Parishad, an organisation of farmers.
Here too, less than a fourth of the groundnut farmers have got the MSP while hundreds of others are waiting in queue because of procedural delays. "This has created a strong feeling among them that the MSP was announced just because of the elections. What substantiates this is that the budget for the purpose is only Rs 500 crore...So, by the time the backlog is cleared, the elections would be over and out," he asserts.
An agriculture department official grins, "If the BJP returns to power, they will forget the farmers again, and if the Congress comes to power, they might well say that this was the previous government's scheme."
India
Residents of Ghoramara and Mousuni are being being moved to safety by the West Bengal government as tidal waters and rainfall pose grave risk to their lives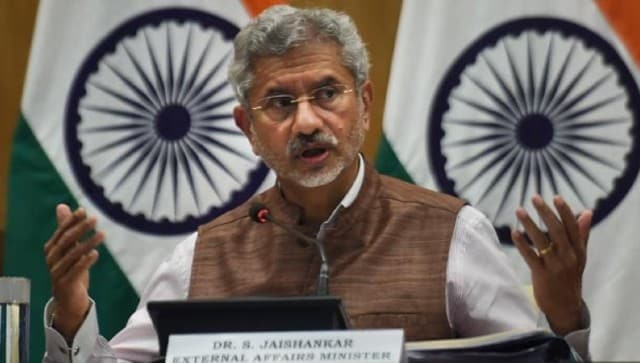 World
But through the bonhomie, India would do well to keep one eye firmly on another partner in West Asia with whom it has enjoyed cordial ties largely based on its energy requirements: Saudi Arabia
India
Frontline and healthcare workers were assigned additional duties to help manage the public health emergency. But while the number of tasks expected of ASHAs kept increasing, the protective gear dwindled