Note ban: Third amnesty in less than 3 yrs; is PM Modi softer to tax evaders than Congress?
Ironical it is because the BJP has always been ruthless in attacking the Congress for treating tax evaders with kid gloves
The government has come out with one more amnesty scheme for black money hoarders. This is in the wake of the demonetisation exercise undertaken by the government, which was also aimed at smoking out black money in the system.
Towards this purpose, the Taxation Laws (Second Amendment) Bill, 2016, was introduced on Monday in the Lok Sabha by finance minister Arun Jaitley, nearly three weeks after prime minister Narendra Modi banned high denomination currency notes.
However, not all are enthused with the new scheme, which has come at a time when the poor and needy are standing in queue (and even dying) for cash in front of banks and ATMs due to the demonetisation induced cash crunch.
Here are all the key facts you need to know about the scheme:
What is the taxation scheme all about?
The new scheme is called Pradhan Mantri Garib Kalyan Yojana 2016 and is part of The Taxation Laws (Second Amendment) Bill, 2016. Under this scheme, one can declare undisclosed income and pay tax at 30 percent of income declared + penalty of 10 percent of income declared + surcharge of 33 percent of tax. In other words, declare the undisclosed income and pay up 50 percent as tax and penalty. Apart from this, 25 percent of the declared income will have to be kept in an interest-free deposit Scheme for four years.
According to a report in The Hindu, the disclosure will have immunity from wealth tax, civil laws and other taxation laws but not from FEMA, PMLA and Black Money Act. However, it provides for immunity from being questioned on the source of funds.
Is this an amnesty scheme for evaders?
Yes, it is because the government officials had earlier said that the penalty after the demonetisation for such income will be 200 percent. Including the tax, the effective rate could have been 90 percent. This has now been reduced to just 50 percent. Clearly, an incentive to declare your undisclosed income and come clean.
Why is the government coming out with this scheme?
The government claims the experts have, after demonetisation, suggested that "instead of allowing people to find illegal ways of converting their black money into black again, the government should give them an opportunity to pay taxes with heavy penalty and allow them to come clean". Secondly, it is also looking at some revenue which can be used for welfare purposes.
What are the other amendments?
Apart from the scheme, the government has amended Section 115BBE. As per the new provision, unexplained credit, investment, cash and other assets will attract a tax of 60 percent + surcharge of 25 percent of tax (this comes to 15 percent of such income). On top of this, the assessing officer can impose a penalty of 10 percent of tax payable, including surcharge.
Also penalty for search and seizures under Section 271AAB is set at 30% of income, if admitted, returned and taxes paid. Otherwise, penalty is 60% of income. Earlier, the penalty used to be 10% of income if admitted, returned and taxes paid; 20% of income, if not admitted but returned and taxes are paid; and 60% of income in any other case.
What else?
General provision for penalty under Section 270A has not been changed. As per this provision, under-reporting of income will attract 50 percent of tax and misreporting 200 percent of tax. Under-reporting/ misreporting income is the difference between returned income and assessed income.
What are the experts saying?
The amendments will close a loophole that the evaders could have used to escape penalty after demonetisation. Prior to the amendment, an assessee could have used Section 115BBE to declare black money as "unexplained income" of the current year and escape the penalty. The assessee just needed to pay 30 percent flat rate + surcharge + cess, as is the case with any tax payer in the highest bracket. There were concerns that evaders may use this provision to escape the penalty. But with the amendments, experts say, this has been taken care of.
But does that justify an amnesty? It has to be remembered that this is the third amnesty scheme for evaders by the NDA-2 in less than three years.
There is a section that feels nothing can justify one more amnesty scheme especially since the second one just ended two months back.
As author and columnist Vivek Kaul asks in his Facebook post: Why were the general public put through so much of difficulties if the plan was only to give an amnesty for tax evaders?
Similarly, Sunil Jain of The Financial Express says, "Why there should be another scheme for tax-cheats to come clean is not clear, what's even less clear is why the penalties have been dropped so dramatically and why there are new categories of tax thieves being created."
The moot question here is this: Will the NDA-2 go down history as the government that was more soft towards black money hoarders than the Congress? If it indeed does, that will be ironical because the BJP has always been ruthless in attacking the Congress for treating tax evaders with kid gloves. It will be an interesting role-reversal of sorts.
Politics
Realising that it is too late to match the BJP's footprint for the upcoming state Assembly elections, the Grand Old Party is pushing for a digital blitz for the national elections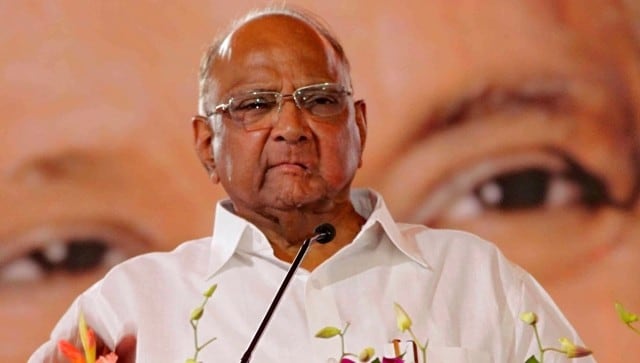 Politics
The NCP leader is running the last lap of his political career. And we all know how important the last lap is in the 4x400m relay race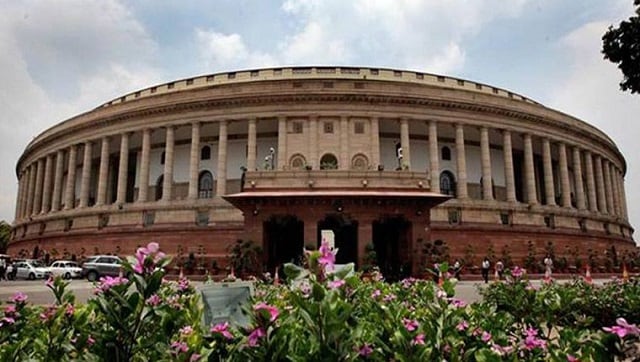 India
Out of 1,409 staff of Parliament 402 staff members have tested positive for the virus from 4 to 8 January after which their samples were sent for genome sequencing to confirm the variant, according to an official