Not just a budget session gimmick: We should appreciate the new inclusive Modi
The first aftertaste of defeat has had a salutary effect on PM Narendra Modi. He has been reaching out to both national and international adversaries.
The first aftertaste of defeat has had a salutary effect on Prime Minister Narendra Modi. He has been reaching out to both national and international adversaries. The latest effort to seek a consensus on contentious issues through the Budget session reveals a striking departure for the man who made frequent headlines with his contempt for the Opposition.
"The nation looks at Budget session with hopes and aspirations; it is collective responsibility of all parties to ensure it runs smoothly. I assure all parties that issues raised by them will be taken up for discussion in Parliament," Modi told the all-party meeting on the eve of the Budget session. Parliamentary Affairs Minister Venkaiah Naidu supplemented his leader's effort. "There is a consensus on four to five ordinances, but some parties had reservations on land acquisition. We are ready to discuss everything," he said.
Will the Delhi stagger actually accelerate the reforms? His supporters believe the jolt will strengthen the BJP's commitment to bring economic reforms. But little can be achieved without humouring the Opposition. Hence the new approach that comes on the heels of the visit to Saifai to participate in the engagement of Mulayam Singh Yadav's grand nephew. The images of that visit and the bonhomie with both Lalu Prasad Yadav and Mulayam Singh Yadav's families flooded the social media with curious comments. Indian political ethos has always applauded such gestures. Many others saw the whole episode as a PR exercise before the Budget session.
The transformation of Modi has evoked three kinds of reactions. Some see it as a genuine sobering on exposure to international realities and the nation's disapproval of authoritarian and majoritarian politics. Some others feel the change is prompted by the emerging compulsions. A third section believes the change is brief till the party wins enough support in Rajya Sabha.
Even if Modi has not become as inclusive and humble as what is being projected by the media, he has at least learnt to uphold international political and cricketing decorum. His critics need to appreciate that.
In a gesture that evoked misgivings among the Hindutva hardliners, the Prime Minister called up heads of the cricket playing members of SAARC and wished them luck for the world cup cricket tournament. Modi's call was received positively by Pakistan Prime Minister Nawaz Sharif. What provoked strong reactions from the RSS and its affiliates is obviously the next move to cosy up with Pakistan through secretary level parleys. This surprised even the moderates as the Modi dispensation had cancelled earlier round talks with that country for opening the door for separatist elements.
Modi, who began his prime ministerial innings by inviting the leaders from many countries, including an inimical Pakistan, couldn't have done it as a political tactic. Coming so soon after Barack Obama's visit, it also led to speculation that US wanted India to make up with Pakistan.
On domestic front, Modi's belated warning to religious fanatics led many to believe that he was putting RSS in its place. "Modi's comments on religious freedom are prompted by the attacks on temples in the US by extremists Christians. The attacks on churches in India have produced a reaction there. This has set off alarm among the diaspora, who are very strong Modi supporters. The RSS is realizing that we live in a small world. Fanatic action in India can result in problems for Indians in other countries," says Dr Juzar Bandukwala, a social activist from Baroda.
The Kashmir elections have also thrown up some obligations. While the RSS wanted no compromise of removal of Article 370 and AFSPA, the BJP is willing to with the PDP to form the government. The tactical retreat on the crucial issues is apparently to come to power in a state and thereby raise its tally in Rajya Sabha.
Modi can never be expected to be a Nehru; the personalities are too different, as are the times. He can't even match Atal Bihari Vajpayee in statesmanship for the same reasons. But if he is able to set his own standard in inclusivity in the face of fanatic parivar members he will have left his imprint.
Find latest and upcoming tech gadgets online on Tech2 Gadgets. Get technology news, gadgets reviews & ratings. Popular gadgets including laptop, tablet and mobile specifications, features, prices, comparison.
India
A warming climate, bringing fewer rain days and more intense rainfall events in its wake, makes the role played by tanks even more critical.
India
This will be the prime minister's seventh address to the nation since he announced a country-wide lockdown in March to curtail the spread of COVID-19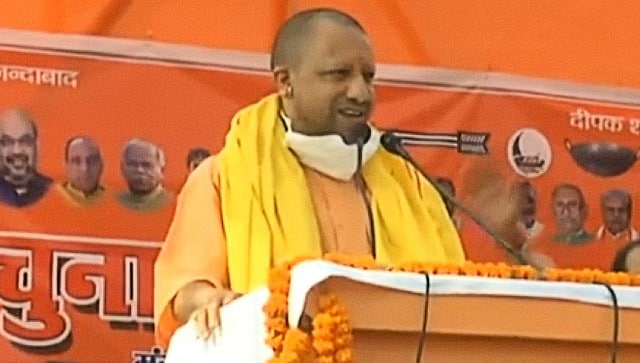 Politics
The BJP's star campaigner blazed through three Assembly segments with back-to-back rallies on the first day of his campaign in Bihar, commencing his speeches with roars of Vande Mataram and signing off with chants of Jai Shri Ram