Non-BJP states slam Enemy Property Bill, say it fails to recognise succession rights
Non-BJP states voiced their reservations on various provisions of the Enemy Property Amendment Bill at a meeting of the Rajya Sabha Select Committee.
New Delhi: States ruled by parties other than Bharatiya Janata Party voiced their reservations about various provisions of the contentious Enemy Property Amendment Bill at a meeting of the Rajya Sabha Select Committee on Tuesday.
BJP-ruled states, however, strongly favoured the Bill which seeks to guard against claims of succession or transfer of 'enemy' properties belonging to those who had migrated to Pakistan and China after the wars, sources said.
The meeting, called to seek views of Chief Secretaries/ representatives of state and Union Territory governments, saw Bihar, Kerala, Assam and some other states expressing reservations about various provisions of the Bill.
According to the sources, the most vocal protest came from the Nitish Kumar-ruled Bihar, while representatives of Congress-ruled Kerala and Assam said it will be "very difficult" to implement the law.
Many states said that it was "not a good law" as it makes "even an Indian citizen enemy" by not recognising his succession rights.
Of the 15-odd states whose representatives appeared before the panel, almost half of them raised concerns about the Bill, particularly its retrospective application which will make null and void any transaction of enemy property even if it was done before the new Bill comes into force.
"It applies retrospectively to the property of all who left the country. Even if their heirs remained in India and are citizens of the country, the succession law will not apply to them and will have no right to such properties".
"Moreover, if someone or more than one persons have already bought such properties in last over 30 years, all such transactions will be declared null and void. This is a contentious Bill. It will be very difficult to implement," said a panel member from the Opposition camp.
The government, with an aim to find new enemy properties, has begun a survey in five states – Uttar Pradesh, West Bengal, Madhya Pradesh, Kerala and Delhi – for identification of movable and immovable assets once held by people who had migrated to Pakistan.
The survey was ordered before the Enemy Property (Amendment and Validation) Bill, 2016, which sought to amend the Enemy Property Act, 1968, as passed by Lok Sabha, was referred to the Rajya Sabha Select Committee on 15 March for detailed scrutiny. Since the Bill could not be passed, an ordinance on it had to be re-promulgated recently.
As per the amendment Bill, once an enemy property is vested in the Custodian, it shall continue to be vested in him as enemy property irrespective of whether the enemy, enemy subject or enemy firm has ceased to be an enemy due to reasons such as death etc.
The government, through these proposed amendments, wants to ensure that the law of succession does not apply to enemy property; that there cannot be transfer of any property vested in the Custodian by an enemy or enemy subject or enemy firm and that the Custodian shall preserve the enemy property till it is disposed of in accordance with law.
The amendments are aimed at plugging some loopholes in the Act and to ensure enemy properties do not revert to the enemy subject or enemy firm.
The panel, headed by BJP MP Bhupendra Yadav, asked members of the panel belonging to various parties to submit their amendments, if any, on 23 April. The panel will hold clause-wise discussion on 25 April, the day the budget session of Parliament resumes.
Though the panel has been tasked to scrutinise the Bill and submit its report in the opening week of the session, there are indications that it may to have to seek extension as a number of Opposition MPs in the panel today cautioned against "hurrying" on the issue.
The committee is rushing against time as the session comes to a close on 13 May.
Attorney General Mukul Rohatgi, Custodian of Enemy Properties for India Utpal Chakraborty, officers from the Home Ministry and Law Ministry and a large number of experts and stakeholders have already recorded their views with the panel.
The central government had designated some properties belonging to nationals of Pakistan and China as "enemy properties" during the 1962, 1965 and 1971 conflicts. It vested these properties in the 'Custodian of Enemy Property for India', an office instituted under the central government.
Enemy properties in Mumbai under the jurisdiction of Custodian include Rs 310 crore worth fixed deposits, treasury bill and government stock, Rs 177.6 crore worth bank balance and Rs 37.54 lakh gold and silver jewellery as on 31 December 2015.
It is believed there are several thousand crores of rupees worth of 'enemy properties' spread across the country.
At an earlier meeting, the panel had asked the states to give their suggestions on the Bill in writing and called their Chief Secretaries but most of the states sent junior officers.
Some states sent only their Resident Commissioners based in Delhi, to which the panel members had taken strong objection.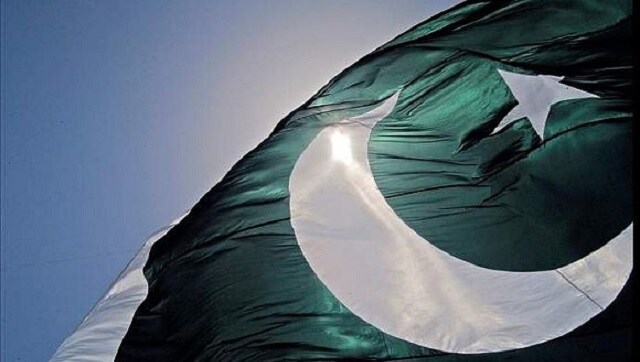 World
Pakistan's Special Assistant Health Dr Faisal Sultan said China provided the raw material for the vaccine but still it was not easy to develop it.
India
In total, 553 posts are vacant. Of these, 225 are for unreserved candidates, 55 are for Economically Weaker Section applicants, 88 are for Scheduled Caste aspirants
India
On the electoral front, Prasada does not have a stellar show when it comes to elections since 2014