No Rahul stamp on first Congress candidate's list
The party tends to favour the candidate who has more well wishers in Delhi rather than on the ground. And that will be Rahul's test in this election, if he can actually take the status quo head on and change the system that he so claims to be his only goal.
By Sanjeev Singh
There was little to cheer about when the Congress party announced its first list of 194 candidates for the Lok Sabha. Though the list spans almost 17 states, yet there is little difference from the 2009 list of the party. And for those expecting a Rahul stamp on it, disappointment was in store. More than half of the 194 candidates declared are sitting MP's.
The Congress has two sitting MPs - Lok Sabha Speaker Meira Kumar (Sasaram) and Mohd. Asrarul Haque (Kishanganj) - amongst the 10 candidates from Bihar. "Bihar Congress president and CLP leader have played second fiddle to Lalu. The seats that have been given to the Congress are those which RJD didn't want to contest," says a youth leader on condition of anonymity.
"Gopalganj, Nalanda, Valmiki Nagar, Purnia and Patna Sahib should not have been taken by the Congress. Do the people even know the candidates who have been given tickets on these seats by the party?" he adds.
Congress has repeated its sitting MPs from Uttar Pradesh with as many as 18 names being announced in the first list. They include External Affairs Minister Salman Khurshid from Farukkhabad, Beni Prasad Verma from Gonda, Jitin Prasada (Dhaurhara) and RPN Singh (Kushinagar) among others. The party has surprisingly chosen cricketer Mohd Kaif from Phulpur constituency near Allahabad. The party hopes that the cricketer's appeal plus the Muslim factor will help them win the prestigious seat just like Mohd Azharuddin had managed to do from Moradabad in 2009.
"Rahul Ji has kept his word of giving tickets to the youth. All candidates selected in the first list are grassroots leaders and enjoy a clean image in the society," says Akhilesh Pratap Singh, party spokesperson and MLA from Eastern UP. Almost 40% of the seats have been given to the youth and you will see more women candidates in the other lists," adds Singh.
The Congress has renominated eight sitting MP's from their respective constituencies in Gujarat, but the worry is that two names have not been announced. Union Minister Dinsha Patel (Kheda) and Jagdish Thakore (Patan) seem reluctant to contest this election. And that itself gives us an idea of which way the wind is likely to blow in the state during the elections. Though Leader of Opposition in Gujarat, Shankarsinh Vaghela, is in the fray from Sabarkantha, most see this as him moving to a safe seat. But the Congress is still upbeat and sidesteps the issue of Patel and Thakore's reluctance.
National spokesperson Shaktisinh Gohil said, "The hype of Narendra Modi's development in Gujarat will evaporate in this election. Number of children suffering from severe malnutrition has increased manifold from 0.65 percent to 4.66 percent. There is 44 percent increase in number of children suffering from malnutrition in tribal areas."
Not much different in other states like Maharashtra, Karnataka and Haryana where it has gone according to script. Except the Dhule-Malegaon seat where one expected the Congress to field a Muslim candidate keeping in mind the dominance of the minorities in the seat. But the ticket has gone to Amrish Bhai Patel whose name was suggested by both the state PCC and the observers.
So far the script seems to be running a normal course. Unlike some past assembly elections in Karnataka and Madhya Pradesh where the party had hired professionals to conduct surveys on the assembly segments and had helped in finalization of candidates from tricky seats. There are no professionals involved this time around. A separate list by Rahul always kept the party in check and put fear in minds of observers and PCCs, that giving names without any basis would expose them before the party vice-president.
There are two lists that form the nucleus for candidate selection. The first is the mandatory list that comes right from the District Congress Committee (DCC) to the Pradesh Congress Committee (PCC). This list in turn makes it to the final screening committee. The other list comes from AICC which sends its own party workers as observers to all seats for assessment of ground realities and candidate selection. This was an initiative taken by Rahul Gandhi and put into operation during the 2009 Lok Sabha elections.
While most were expecting Rahul Gandhi's team to make a separate list of their own after consulting professionals who did the spadework for them, it hasn't happened. It could also be that the Congress leaders have seen the writing on the wall and have hence decided to go slow.
However, he could have been more adventurous. Knowing fully well that the general mood seems to be against the Congress, he could have pushed his youth agenda aggressively in ticket distribution, especially on those seats where they were no takers. These candidates from the Youth Congress could have been announced a month earlier giving them enough time to create their own following. This could have helped them groom young leadership and could translate into seats during the next Assembly elections in these states.
That chance seems to have slipped yet again for Rahul Gandhi. But it will be interesting to see if he actually does flex his muscles when it comes to clearing names on seats where there is no consensus. These are the seats that take the longest time for names to be finalized. The party tends to favour the candidate who has more well wishers in Delhi rather than on the ground. And that will be Rahul's test in this election, if he can actually take the status quo head on and change the system that he so claims to be his only goal.
Find latest and upcoming tech gadgets online on Tech2 Gadgets. Get technology news, gadgets reviews & ratings. Popular gadgets including laptop, tablet and mobile specifications, features, prices, comparison.
India
Mitra was among the most firebrand Congress leaders of the 1960s and 1970s and played a crucial role in the fight against the Naxals in Kolkata
Politics
Sachin Pilot and Rahul Gandhi had a 'frank, open and conclusive discussion', AICC general secretary (Organisation) KC Venugopal said in a statement.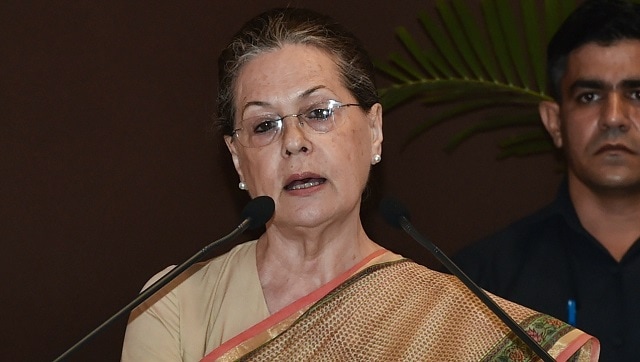 Politics
Congress spokesperson Abhishek Singhvi that the top post would not automatically fall vacant even though Gandhi's tenure as interim chief comes to an end on 10 August