No desire to become Tamil Nadu chief minister for another term, says Karunanidhi
DMK president M Karunanidhi said he had no desire to become the Tamil Nadu Chief Minister for another term.
Chennai: Downplaying partymen's desire for him to become Chief Minister for another term, DMK President M Karunanidhi on Saturday said he was more focused in protecting the party and urged his supporters to ensure that the movement flourished by serving people.
The 91 year-old five time former Chief Minister's comments came at a function on the eve of 63rd birthday celebrations of his son and DMK Treasurer MK Stalin, where party leaders who spoke before him wanted him to become Chief Minister for a sixth time.
"Those who spoke before me said that I should become (Chief) Minister for a sixth time. That is not my desire, that (feeling) is not something that is dominating me. My desire is to protect DMK. Till the last supporter is there, it cannot be given away to the enemy," he said.
Urging his party leaders and supporters to follow suit, he said they should realise that DMK is the only movement serving the economically and socially downtrodden and that they should protect it for the benefit of the society and "atleast" for themselves.
Protecting the party should be the 'primary duty' of all concerned, "else we would not be showing gratitude," he said in the midst of senior leaders including former Union Ministers A Raja and TR Baalu.
Founded by veteran leader CN Annadurai, DMK ensured the Tamil people their Dravidian identity, he said and urged his supporters to live by the self-respect principles propounded by the rational leader EV Ramasamy, fondly addressed as Periar, besides Annadurai.
He insisted that the party was founded with the intention of helping the Tamil society and not for posts.
Karunanidhi's comments come in the wake of bitterly fought internal polls and a severe drubbing in last year's Lok Sabha polls besides this month's bypoll for Srirangam assembly constituency, earlier represented by AIADMK General Secretary and former Chief Minister J Jayalalithaa.
Chorus for a bigger role for Stalin is also growing in the party even as Assembly elections are scheduled next year.
Welfare assistance to the tune of Rs one crore were distributed today to mark the 63rd birthday of Stalin tomorrow.
PTI
Politics
Days after Moily stressed the need for a 'major surgery' on the Congress to make it electorally more competitive, Khurshid said these 'wonderful phrases' are not the answer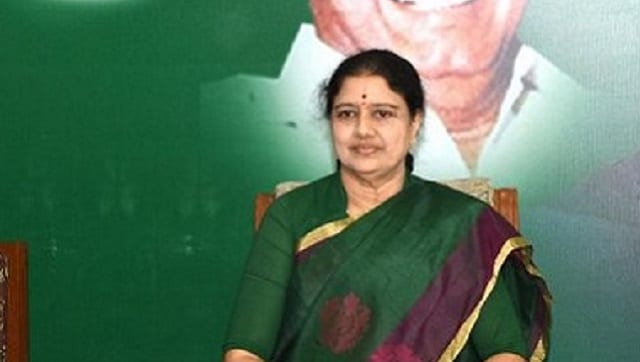 Politics
Post-poll, apart from sitting in opposition after a decade of rule, the AIADMK is beset with the issue of alleged leaked audiotapes purportedly of Sasikala, where she has hinting at her return to politics
Lifestyle
As classes went online, social interactions ceased, and decisions about travel — whether for fieldwork or to one's home or institute — became fraught, Indian students enrolled at foreign universities had to look for new ways to cope.