No comeback for Kejriwal, 5 reasons why he may lose in Delhi
We will go to polls, ask people for forgiveness and win them back," Arvind Kejriwal said at his press conference. The first two are easily done. The third one will prove far more challenging for AAP for five reasons.
In his pre-election radio ads, Arvind Kejriwal asked the janta to send the Aam Aadmi Party, the shocktroopers of Delhi politics back to the Assembly with a thumping stable majority of 50 seats.
Now he has to put on a brave face and walk the talk. Kejriwal told a press conference the party won't try to cobble together a new government in Delhi but would go back to the people after all. To be fair, Kejriwal was stuck between the proverbial rock and a hard place. And he backed himself into that corner.
If he had tried to re-form a government now it would have looked like the party, stung by the Lok Sabha results, and unsure about its prospects in fresh Assembly elections, was trying to cling on to power by hook or crook. Even worse, it would be doing so under a false pretence of new-found piety – of trying to save the electorate the expense and hardship of new elections.
But it's a completely different electoral landscape from December 2013. The Aam Aadmi Party might take solace in the rise in its vote share in Delhi to 32.9 percent but the hard question it faces is whether that rise in vote share will translate into seats.
"We will go to polls, ask people for forgiveness and win them back," Kejriwal said at his press conference.
The first two are easily done. The third one will prove far more challenging for AAP for five reasons.
The Coattails Factor
A resurgent and ebullient BJP is bound to have long coattails right now. The BJP is counting on that and has said clearly it would prefer fresh elections rather than a government by "manipulation". It knows that people want to back a winner and it can now actually go to the electorate with what it hopes is a winning proposition. Delhi has BJP in charge at the municipal level. Now it has BJP in charge at the centre. The only missing piece is the Vidhan Sabha and BJP will want to ride the good times wave to that assembly while the Modi honeymoon is at its rosiest phase. "Dikshit government here and the Congress regime at the Centre only imposed hurdles for the working of the MCD," North Delhi mayor Yogender Chandolia told PTI. Now the BJP can argue BJP-BJP-BJP will give Delhi-ites most bang for their buck/vote.
The Dharna Factor
"The anger against our party is justified, we apologize for it," said Kejriwal in his press conference. But the anger is not just about the resignation though that was the tipping point for many. There was a feeling on the campaign trail that AAP knew how to oppose but not how to govern. They could attack the system but not work it. Kejriwal wore his dharnas on the street in the Delhi cold as a kind of badge of honour but his voters wanted to see a maverick politician like him storming the corridors of power, not beating his fists against its doors and being smacked around. The confrontational dharna factor also only worked against the heavyweight incumbency of the Sheila-sarkar. It has no effect against a newly-installed Modi government. Given that Modi is not likely to roll over at the drop of Kejriwal's Gandhi topi, AAP is going to find few takers for its oppositional strategies this time around. In 2013 the clean-cut guerrilla forces of AAP found huge success with their promise to shake the castle. Alas for AAP, that castle has been well and truly shaken already by Modi.
The Development Factor
Kejriwal has started talking about vikaas clearly understanding that corruption only has limited currency with the electorate. AAP seemed to forget that the end of corruption was not an end in itself. It was the means to an end – development. That platform belong to Modi right now. As one voter in Delhi said "We will never get rid of corruption. But at least let's have development alongside." If the Assembly polls were a year from now, Kejriwal could go to the people and say "Look you voted for the BJP and nothing has changed. Your bijli-paani costs more. Remember those good old 49 days?" But right now he has no BJP track record to run against and the Congress one is yesterday's news. And Modi is anyway promising miracles and good days and wholesale change. AAP will have a hard time fighting against the BJP's clean slate as opposed to the UPA's mountain of scams.
The Winnability Factor
Kejriwal is correct when he says "People say AAP is still an honest party but some are still angry that we quit." But Kejriwal needs to acknowledge that his personal reputation also took a battering. The AAP slogans of Abhi toh Sheila haari hai, Ab Modi ka baari hai had a nice ring to them but with a margin of lakhs between Modi and Kejriwal that boast sounds a little hollow. And it was not just Kejriwal. AAP's other stars lost big. Kumar Vishwas by 3.8 lakh. Shazia Ilmi by 6.6 lakh. And all the success in Punjab cannot put those Humpty Dumpties together again easily. All of them will carry those scars if they now try their luck in Delhi. Voters like to vote for a winner or at least someone who seems winnable. More than anything else, AAP's winnability took a big beating in the Lok Sabha elections and a party dependent on volunteer sweat and public donations should we worried about that question mark on its future.
The Kiran Bedi Factor
And now comes rumours of what could be AAP's biggest nightmare. Kiran Bedi has indicated she might not be averse to stepping into politics after all. Once there was a typical AAP voter profile – Modi for PM, Kejriwal for CM. But a Modi as PM and Bedi for CM might be tempting prospect for the undecided AAP voter. She would be the BJP's ideal candidate to lead their charge in Delhi. Her public profile is high. She is a name people recognize unlike the good Dr. Harsh Vardhan. The BJP had to keep reminding voters that he was a good man who had eradicated polio from India. Bedi has also been fulsome and gushing in her praise for Modi tweeting "Feel as if the country was orphaned past several years. It finally has a guardian who is caring and capable!" So the BJP will have no problem embracing her. On the other hand, she carries the chhappa of the original AAP team, so many AAP voters would have no qualms about supporting her without feeling like they are betraying AAP. It's Kejriwal who will have a tough time lobbing his usual missiles against her. After all it was not that long ago he himself had offered her the post of chief minister of Delhi. Now Bedi might just take him up on it much to his chagrin.
Kejriwal has been the Great Gambler of Indian politics. Against Sheila Dikshit, the high-risk gamble paid off. But this time the cards were against him. The party will now to figure out a strategy that's less about winning the upcoming elections in Delhi as it is about surviving them to fight another day.
Find latest and upcoming tech gadgets online on Tech2 Gadgets. Get technology news, gadgets reviews & ratings. Popular gadgets including laptop, tablet and mobile specifications, features, prices, comparison.
India
All eight samples — four from a park in Mayur Vihar Phase 3, three from Sanjay Lake and one from Dwarka — have been found positive for Avian Influenza, Dr Rakesh Singh from the animal husbandry unit of the Development department said
India
Delhi has the highest percentage of severely stunted children (11.7 percent), according to the Urban Hunger and Malnutrition (HUNGaMA) study whose results were released in February 2018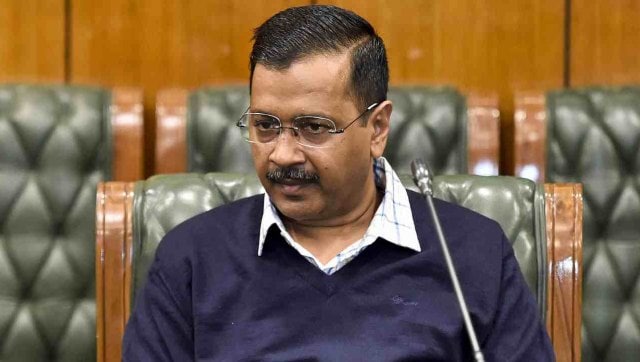 India
Delhi govt on Thursday said that samples from 100 chickens in the poultry market tested negative. The market was temporarily closed after an outbreak of bird flu among crows and ducks in the city