Nitish Kumar's clean image at stake, continued silence on CBI raids on Lalu Yadav's properties won't help
Bihar chief minister Nitish Kumar can either retain Lalu Prasad Yadav's son Tejashwi Yadav in his cabinet and take a beating to his clean image, or, let the Mahagathbandhan be blown away into oblivion
"He who does not understand your silence will probably not understand your words," said Elbert Hubbard, the American philosopher and author of Little Journeys to the Homes of the Great.
If you want to test the trueness of Hubbard's observation, come to Bihar, where Chief Minister Nitish Kumar finds himself hanging between the devil and the deep see in the aftermath of CBI raids on the properties of Lalu Prasad Yadav's kith and kin. And look how it is silence — and silence alone — that has come to his rescue. So far!
Indeed, the Bihar chief minister, who is trying his best to be eloquent in silence, is faced with a Hobson's choice. If he allows deputy chief minister and Lalu's son Tejashwi Yadav to continue in his cabinet, his 'politics of image' takes a beating. And if he doesn't, the Mahagathbandhan experiment might be blown away into oblivion. Who knows?
Little wonder than that, for the past four days, the chief minister hasn't spoken a word on either the CBI raids or the FIR that was registered against his deputy. He conveniently spent three days recuperating in the otherwise serene Buddhist environment of Rajgir. And when he returned to Patna, he carried back with him the golden silence befitting a wise, old monk.
Scribes in Patna weren't surprised on Monday when they were told by an official spokesman of the Janata Dal (United) that Nitish Kumar's Lok Samvad programme, during which the chief minister generally interacts with members of the media, also stood cancelled. It was clear that Nitish wouldn't speak a word. At least for now.
There is yet another reason why the chief minister is using the power of silence as a political tool at this juncture: he wants both the BJP and the RJD to remain on tenterhooks. This way, Lalu and company can remain as an ally even as the BJP keeps waiting tantalisingly for Nitish to take a call in favour of the saffron grandstanding.
To understand Nitish's predicament better, you need to be aware of the ground-realities in Bihar: his JD (U) is a weaker political force compared to the BJP and the RJD. But he enjoys his weakness, thanks to the fact that none of the other two players can ever think of coming to power without him. You need to bring him over to your side to win elections. When the BJP courted him, he headed the NDA government. And when Lalu joined hands with him in 2015, the Mahagathbandhan government came into existence.
Apart from this enviable positioning of the JD(U), there is another factor that influences Bihar politics: it's Nitish's image. He is known as the "Sushashan Babu", who is popular among women, extremely backward classes and, of course, Kurmis. Lalu, who happens to be the uncrowned king of Muslim-Yadav vote bank, knows that complete backward consolidation is just not possible without Nitish's active cooperation. And BJP knows that they can't make much headway with only upper caste votes. It's simple political arithmetic.
But the chemistry between the two leaders has lately developed complex snags. Besides, wishes are not horses. Adding to the chief minister's discomfiture, the RJD on Monday made it clear at a formal party meet that Tejashwi shall not oblige the BJP by putting in his papers. Abdul Bari Siddiqui, a close confidant of Lalu, said: "We are being hounded by BJP and RSS for exposing the central government's failures. But we will not be cowed down. We will continue to fight BJP and RSS".
But unruffled by all this, the chief minister still thinks that time is not yet ripe for him to take a clear position on the burning issue. One of his trusted ministers from Congress, Ashok Choudhary, has come to his rescue as reported by NDTV: "Nitish is not in good health. You shouldn't read between the lines. He will break his silence once he recovers."
In an equally significant development, Nitish has decided to skip the meeting of the Opposition parties called to decide their vice presidential candidate in New Delhi on Tuesday. Remember, he had not taken part in the meeting that was held to field a joint opposition presidential candidate last month either.
What remains to be seen, however, is whether Nitish will attend his own party meet at Patna on Tuesday. If he does, chances are that the clouds of uncertainty would dissipate away from the sky over Bihar.
But who knows?
For the moment, Nitish seems to have found solace in the words of Leonardo da Vinci: "Nothing strengthens authority so much as silence."
Subscribe to Moneycontrol Pro at ₹499 for the first year. Use code PRO499. Limited period offer. *T&C apply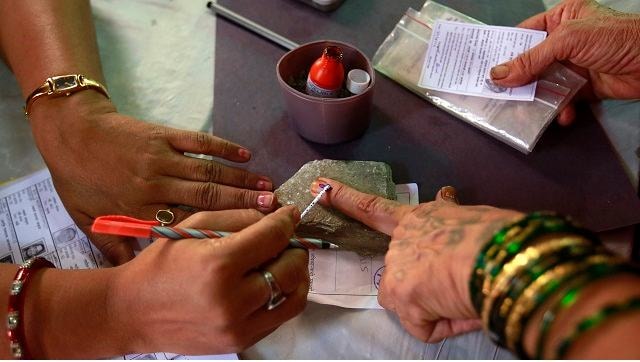 Politics
The BJP's vote share on the other hand has increased from 4.14 percent in 2011 to 8.9 percent in 2016
Politics
Ahead of the 2016 election, CPM fielded Ramakrishnan, although he was reluctant to contest the polls. Some factions had accused him of not protecting the party when it was in a crisis following Chandrasekharan's murder in 2012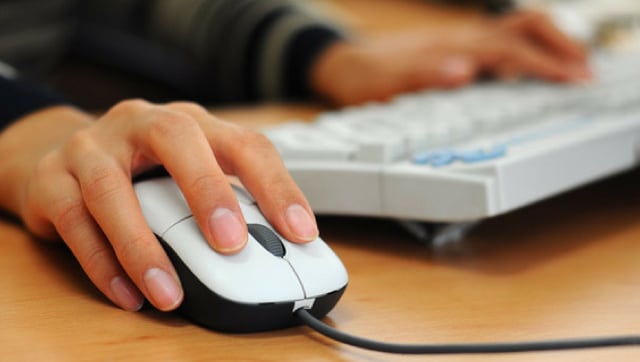 India
SSC conducts this exam every year for the selection of Junior Engineers in various organisations like Border Road Organisation, Central Water Commission and Farakka Barrage Project