Nitish Kumar to support Opposition's vice-presidential candidate despite joining hands with BJP
Bihar chief minister Nitish Kumar will continue to support the Oppositon's vice-presidential candidate Gopalkrishna Gandhi in the vice-presidential polls.
Bihar chief minister Nitish Kumar will continue to support the Opposition's vice-presidential candidate Gopalkrishna Gandhi in the upcoming election.
News18 reported that JD(U) was going to back Gandhi for the post of vice-president.
#BREAKING -- JDU to back opposition's Vice-Presidential candidate. Nitish Kumar to Gopal Gandhi for Vice President post. pic.twitter.com/HIep7XL7EH

— News18 (@CNNnews18) July 28, 2017
It is safe to say now that predictability is definitely not one of the characteristics of Nitish Kumar's political decisions.
Merely two days ago on Wednesday, Kumar had resigned as chief minister and quit the Mahagathbandhan alliance between the JD(U), Lalu Prasad's RJD and the Congress because of the various allegations of corruption against Lalu's son Tejashwi Yadav, who was his deputy.
A day later, on Thursday, Kumar was again sworn-in as chief minister with support from the BJP, the party Kumar had fought bitterly against, back in 2015.
Kumar's move left the Grand Alliance in tatters and raised questions over Opposition's ability to counter the saffron party in the 2019 general elections.
The deft political manoeuvres by Kumar left the Opposition stunned as he joined hands with friend-turned-foe-turned-friend BJP. The two parties were in alliance until 2013, when Kumar walked out of the NDA fold after Narendra Modi became the prime ministerial candidate.
However, Kumar, who was seen by the Opposition as a possible answer to Modi in 2019 amid shrinking Congress clout, seems to have accepted the popular thinking that the Modi-wave will continue even after two years.
As if there could have been a starker irony, Kumar had earlier supported NDA's presidential candidate Ram Nath Kovind, when he had been part of the Mahagathbandhan.
Congress on Thursday had said that Kumar should be asked if he still continues to support opposition Vice-Presidential candidate Gopalkrishna Gandhi.
To a question on the topic which noted that Gopalkrishna Gandhi's name was espoused by Nitish Kumar, Congress spokesman Randeep Singh Surjewala had said: "I think now in the changed circumstances when he has changed his leanings and dharma both, this question should be asked from him whether he continues to support Gopalkrishna Gandhi or not."
It will be interesting to see what BJP leaders and Bihar's new deputy chief minister Sushil Modi feel about Kumar backing Gandhi.
With inputs from agencies
India
Elections for the 403 Assembly constituencies in Uttar Pradesh will be held in seven phases starting 10 February, the Election Commission said
India
As seen in Punjab, the Congress is brazenly undermining the office of the Prime Minister and by doing so, also damaging the integrity of our democratic institutions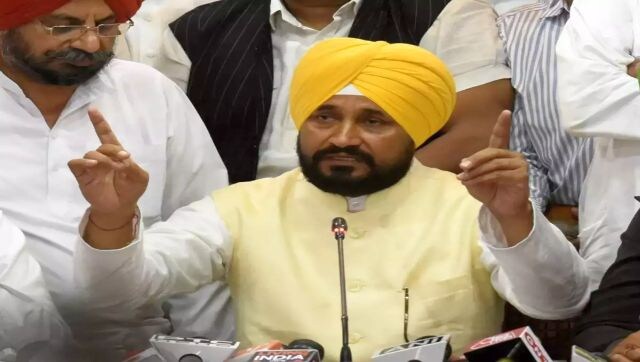 India
The committee comprising Justice Mehtab Singh Gill (retired) and Principal Secretary, Home Affairs and Justice, Anurag Verma will submit its report within three days