Nitish Kumar: The Bihar chief minister with his new grammar would be a formidable challenge
Nitish Kumar knows too well the significance of demagoguery and rhetoric. He intends to play the role of a pivot around which anti-BJP social and political forces can gather around against Modi.
Two unconnected events hold the promise to reshape future politics. As Bihar chief minister Nitish Kumar is anointed as president of Janata Dal (U)on Saturday, his tweet two days back refers to landslide in Tawang district of Arunachal Pradesh and expresses his heartfelt condolences to bereaved families.
There is nothing amiss if the chief minister of state condoles the tragedy of a far away distant hilly state bordering China. But it would be naïve to ignore underlying political implication that the message contains. Without saying in so many words, Bihar chief minister has declared his national ambition. He is all set to take on Prime Minister Narendra Modi  for 2019 Lok Sabha polls.
Kumar has been picking up the cudgel not without preparation. He has been crafting his own grammar and a new vocabulary to counter the BJP. For instance his clarion call of "sangh-mukt Bharat" is rhetorically as powerful as Modi's "congress-mukt bharat". In a situation of changed political axis, Nitish Kumar's call assumes greater relevance than that of Modi.
Nitish Kumar knows too well the significance of demagoguery and rhetoric. He intends to play the role of a pivot around which anti-BJP social and political forces can gather around against Modi. In absence of a credible face in other anti-BJP parties, Nitish Kumar's projection is sure to get traction among people at the national stage.
How did a man who appeared crestfallen and grossly marginalized after his 2014 Lok Sabha defeat bounce back ?  Apparently Kumar has been grossly emboldened by the success of his Bihar's experiment where a coalition of OBC castes combined with Muslim sailed him through in the state assembly election in 2015. No doubt his alliance with Lalu Prasad Yadav's Rashtriya Janata Dal (RJD) was frowned upon by a large section of the middle class and upper caste.
The fragility of his alliance with Lalu Prasad Yadav was all too evident right since its inception. In his political life, Kumar is not known for taking provocative, belligerent or casteist stances. On the other hand, Lalu is known for taking a stance that stokes emotions and consolidate OBC's to his favour.
Kumar devised a master strategy to let Lalu make provocation to consolidate the social base while Nitish Kumar retained his image of sagacious and matured leader not given to intemperate language. What makes his task easier is the degeneration of political discourse by the BJP's top leaders, including Prime Minister Narendra Modi, who desperately tried to polarize the electorate on communal lines.
In the post –Bihar election phase, Kumar has no doubt acquired the image of giant –killer. Though he has to concede a lot of political ground to the Congress and the RJD, at the national level, he is seen as a leader who knows how to defeat Modi. Yet there was a degree of skepticism about Kumar's acceptability across the nation because of his alliance with Lalu and subsequent dalliance with the likes of Shahabuddins and other shadowy characters.
It is in this context that Nitish Kumar went ahead with full throttle to impose liquor ban on the state which is expected to cost the state exchequer around Rs 6000 crore. This move besides inventing a new grammar politics has also taken idioms and vocabulary away from Lalu Prasad Yadav who is known for advocacy of making available toddy and country made liquor to the poor. In 1991 when he took over as the chief minister for the first time, Lalu Prasad Yadav was seen egging on people to enjoy (tadi piyo mast raho) their drinks.
Though Lalu's idioms appealed to a section of the Dalit-OBC section in the nineties , particularly toddy tappers, it has, over the years, triggered a massive social unrest among women in rural areas. Nitish Kumar's determination to impose prohibition found immense social traction all over the state, particularly among women, and proved to be the anti-thesis of Lalu's politics.
In one stroke, Nitish Kumar regained the goodwill he frittered away on account of his alliance. Given his image of a no-nonsense administrator, Kumar comes across as seasoned leader who turned around a basket-case like Bihar in a significant manner.
What makes Nitish Kumar's position unique is his image of an able administrator pursuing politics of social reform with his next-door-neighbour persona of leader rooted to the ground. If the government continues to fall short on delivery and fails to revive the economy to create more jobs, Nitish Kumar would certainly tap on social discontent and would attempt to forge a power social coalition against Modi in 2019.
By then, he would have fully invented a new grammar to weave a powerful narrative to counter the BJP and Modi and fight the battle in his own terms.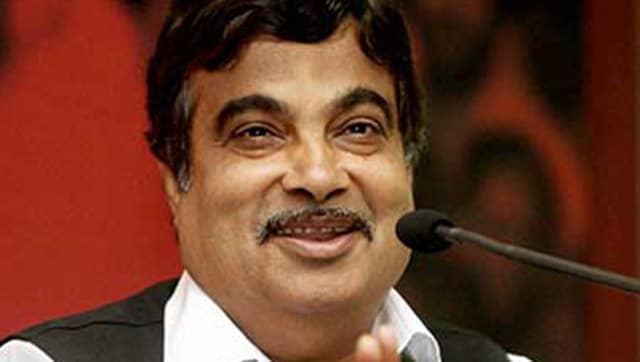 India
'They want to support us with their technology and capital for the progress and development of India,' said the BJP leader in Nagpur
India
Hinduism has long been under the assault by western academia since the dawn of the colonial era of European supremacism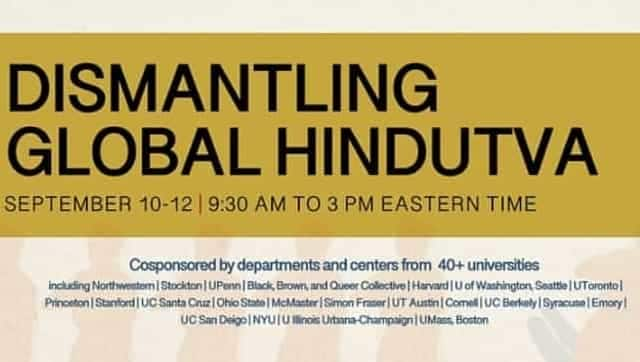 India
The ground was being laid for a while, as Hindus in the US have campaigned against representation of their faith in school textbooks in California a little more than a decade ago, and against various scurrilous academic references