Nitish Kumar sworn-in as CM: How events unfolded over the course of manic Thursday in Bihar
Bihar chief minister Nitish Kumar was sworn in as the chief minister of Bihar on Thursday, less than 24 hours after he stepped down from the post
Nitish Kumar was sworn in as the chief minister of Bihar on Thursday, less than 24 hours after he stepped down from the post, leaving the mahagathbandhan in tatters and raising questions over the Opposition's ability to counter BJP in the 2019 Lok Sabha elections. Nitish Kumar's unexpected resignation was a stunning political manoeuvre with numerous repercussions. Here are some key developments that unfolded over the course of Thursday in Bihar.
6:55 am: Media sources claim that Nitish Kumar will be sworn in as Bihar chief minister at 10 am. BJP leader Sushil Kumar Modi later confirms the news on Twitter, adding that the decision was made with the support of 132 MLAs. Reports state that Nitish and Sushil will take oath as chief minister and deputy chief minister respectively.
7:18 am: RJD supporters block the Mahatma Gandhi Setu, connecting north Bihar with Patna, over Nitish's resignation.
8:19 am: JD(U) leader Ali Anwar expresses discontent over Nitish Kumar's decision to align with BJP, saying, "My conscience does not allow me to support his move." He was one of the first voices of dissent within the party.
8:25 am: Incumbent deputy chief minister and Lalu Prasad Yadav's son Tejashwi meets Bihar governor Keshri Nath Tripathi, expressing outrage over Nitish being invited to form a government ahead of RJD, which is the single largest party in the state Assembly. He adds that he will move court against this decision, claiming he has the support of most JD(U) MLAs regarding this development. "I'm confident that most JD(U) MLAs who are committed to social justice will vote against the government in the floor-test," he said.
8:43 am: Samajwadi Party president Akhilesh Yadav takes a jibe at Nitish on Twitter for his coalition with BJP.
9:58 am: Nitish reaches Raj Bhavan in Patna for the swearing in ceremony, eight minutes after Sushil Kumar Modi did.
10:01 am: Nitish Kumar's swearing-in ceremony as Bihar chief minister takes place at Raj Bhavan. Watch the ceremony here.
10:28 am: Section 144 imposed outside Raj Bhavan in Patna. Reports add that protests have been put on hold temporarily. According to ANI, RJD party offices across Bihar were planning to hold a protest march at 12 noon.
10:45 am: Rahul Gandhi breaks his silence about Nitish Kumar's decision to break the grand alliance. The Congress vice-president said JD(U) "cheated" Congress and the people of Bihar, "His mandate was anti-communal. He (Nitish) promised the people of Bihar that he will not join hands with the communal, divisive powers in the country. Nitish Kumar has cheated us," Rahul said.
10.50 am: Narendra Modi congratulates Nitish Kumar on Twitter for the second time in the past two days. "Looking forward to working together for Bihar's progress and prosperity," Modi said, after the JD(U) supremo was sworn in as Bihar chief minister for the sixth time.
10:59 am: Tejashwi Yadav fires a number of tweets against the JD(U) leader, calling him an "opportunist rival". He added that their vendetta against him exposed the party's "viciousness".
11:14 am: After the swearing-in ceremony, Nitish tells reporters that he took his decision because "whatever was happening in Bihar was not good for the state's development". Giving a cryptic response to Rahul's accusations of betrayal, he said, "I will respond to Rahul Gandhi in a proper way." Sushil Kumar Modi also spoke to the press, saying that in his role, development will "be a priority". He added that he will take Bihar "to greater heights".
11:30 am: Nitish Kumar holds his first Cabinet meeting.
12:18 pm: Amit Shah congratulates the "new Bihar government". BJP leaders including Rajnath Singh, Arun Jaitley and others take to Twitter to congratulate Nitish.
12:52 pm: In a press conference, RJD chief Lalu Prasad Yadav slams Nitish Kumar for "opportunism and betrayal".
1:37 pm: Mayawati says the developments in Bihar are "not a good sign for democracy".
1:39 pm: JD(U) reacts to Rahul Gandhi's allegations of betrayal. JD(U) leader KC Tyagi says, "Rahul has disappointed JD(U). Congress' approach towards corruption is anyway not great and that's why they had expected Nitish Kumar to overlook Tejashwi's blatant corruption. But JD(U) and Nitish Kumar have always come down heavily on all those involved in corruption." He on Wednesday had said that there was no question of a patch-up with RJD.
1:42 pm: Similar to Wednesday's developments, Bihar chief minister Nitish Kumar replied to Narendra Modi's tweet, saying that there will be no compromise on corruption.
1:46 pm: Addressing another press conference on Thursday, Lalu Prasad Yadav said the "faceless Opposition" has many capable leaders even now. RJD workers also hold a protest against Nitish Kumar in Patna.
2:23 pm: Kerala JD(U) opposes Nitish Kumar's decision of joining BJP. JD(U) Kerala chief Veerendra Kumar went on to tell reporters that he was ready to resign from Rajya Sabha in his battle against "fascist forces".
2:39 pm: Congress leader Ghulam Nabi Azad criticises Nitish Kumar's political manoeuvre, saying the chief minister has a "habit of changing parties and stands every few years". Congress leader Shashi Tharoor also decrief the move, saying the political developments in Goa, Manipur and now in Bihar show democracy "in poor light".
3:19 pm: Taking another shot against Nitish, Congress spokesperson Randeep Surjewala released a press release titled 'Rank Opportunism & Treachery with People's Mandate', in which he called the development a "black day for democracy".
Things to come: Trust vote in Bihar to be held on Friday, 28 July.
Follow live updates of the Bihar political crisis here.
With inputs from agencies.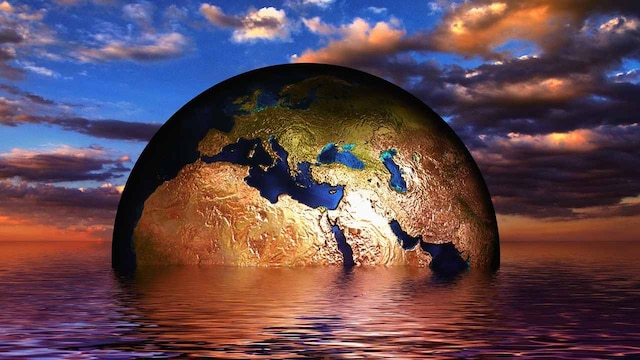 India
The eight cities are Jharkhand, Mizoram, Odisha, Chhattisgarh, Assam, Bihar, Arunachal Pradesh and West Bengal.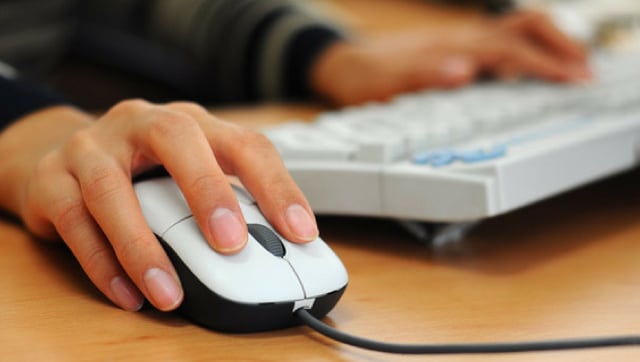 India
This is in accordance with Chief Minister Nitish Kumar's order to keep all educational institutions closed till 15 May
India
Prasad had acquired bail in three other cases of the fodder scam and was waiting for judgement in the current case related to illegal withdrawal of Rs 3.13 crore from the Dumka treasury in 90s