Nitish Kumar leaves Mahagathbandhan: Five mistakes Lalu Prasad made in assessing ex-Bihar CM
RJD supremo Lalu Prasad Yadav late on Wednesday dug out a charge of murder against former Bihar chief minister Nitish Kumar.
In an evening of high political drama befitting an engrossing television soap opera, RJD supremo Lalu Prasad Yadav late on Wednesday dug out a charge of murder against former Bihar chief minister and his ally of the past 20 months Nitish Kumar, who had pulled up a surprise and stunned the former by submitting his resignation to the governor. In doing so, he sounded the death-knell of the Grand Alliance (Mahagathbandhan) that had seen the two ride to power in the elections to Bihar Assembly in 2015.
"There is a case of murder under section 302 and 307 of IPC booked against Nitish Kumar, which dates back to 1991. It can lead him to gallows or lifetime imprisonment. We knew about it. The charge against Nitish Kumar is much more serious and bigger than the charge of corruption (against Tejashwi Yadav)," said Lalu Prasad in a desperate attempt to malign Nitish and protect his son from corruption charges.
However, the truth is that Nitish, an astute politician with a clean image, had been waiting for an opportune moment to get rid of Lalu and his clan.
Joining hands with the RJD and the Congress might have been a compulsion for Nitish during Bihar election, as JD(U) alone would not have got the success it needed to form the government alone. But, thereafter, Lalu's interference and corruption charges that cropped up against him and his son Tejashwi became an albatross around Nitish's neck.
Nitish, who is known as one of the rare breed of politicians who have the courage to take political risks, grabbed the opportunity and resigned.
Lalu might not ever admit, but he may have never dreamt even in the wildest of his dreams that Nitish would quit the government. And here, he faulted.
"Nitish Kumar is one of the rare politicians in the country, with an upright image and has the courage to take political risk. He did it in the past as well. JD(U), despite being a regional Bihar-based party, continues to have a national recall due to his clean and no nonsense image. Like Prime Minister Narendra Modi, Nitish Kumar too is against corruption and he had supported Modi's moves like demonetisation and surgical strike. Given this fact, the BJP in all likelihood will provide support to Nitish," Jagdish Upasane, former editor of India Today, Hindi, told Firstpost immediately after Nitish Kumar resigned.
As anticipated by political analysts, BJP has announced its support to Nitish Kumar who will next meet the governor to stake claim to form the government.
Lalu, who is still toying with the idea of keeping the Mahagathbandhan alive minus Nitish Kumar, has finally been checkmated at a game that he is good at. In this battle of who is a shrewder politician, has Lalu been defeated by Nitish Kumar? What were Lalu's mistakes that led to this day that he didn't see coming?
Lalu Prasad's five mistakes in assessing Nitish Kumar
1. Lalu never anticipated that Nitish Kumar would quit his government. He thought Nitish wouldn't dare to disassociate himself from the Grand Alliance (Mahagathbandhan). Because without the support of RJD and the Congress, it wasn't possible for JD(U) to win the a majority in the election.
2. The RJD chief thought Nitish Kumar won't leave the secular camp, as he has been considered a leader with a national recall from the secular, non-BJP block, with an aspiration to become a national leader.
3. Lalu thought that even if Nitish quits, he would lose support of Yadavs and Muslims, which Lalu enjoys.
4. Lalu Prasad thought Nitish Kumar won't be able to run the government without the support of RJD.
5. As Nitish didn't say anything against Tejashwi Yadav even after cases of corruption came up against the latter, Lalu thought everything would get sorted once his son gave an explanation.
"Mitti mein mitth jayenge, BJP se haath nahi milayenge. Sangh-mukt Bharat banayenge (Even if we perish, we won't join hands with BJP. We will build Sangh-free India). This is what Nitish had said in the past. Now if he joins BJP, he will betray," quipped Lalu after Nitish resigned.
But, Lalu faulted here as he failed to read the fine prints. He should have understood that a person like Nitish had, during his first tenure as chief minister, made his intentions clear on hooliganism, corruption and anti-social activities in Bihar. Over the years, the condition of Bihar improved from the worst condition the state suffered under Lalu-Rabri Devi regime.
"Nitish, right from the beginning, has been very conscious about his political image. There is not a single case of corruption against him, whereas Lalu and his family got embroiled into several cases of corruption. This parting of ways was inevitable, as Nitish was looking for an opportune moment to get rid of Lalu," added Upasane.
While, hectic parleys are going on in Patna for a new coalition, only time will tell who benefits.
"BJP will support Nitish Kumar, with an eye on 2019 general election. The split in Grand Alliance will be beneficial for BJP and it is going to be a good alliance. The collapse of Grand Alliance in Bihar will also have an impact on UP politics. It will be clear that coalition of this kind (with roots of Janata party) won't survive," remarked political analyst Prof MD Nalapat. As the drama now gets to the constitutional stage where new-found partnership is preparing to stake claim to form the next government, the fate that awaits Lalu Prasad Yadav remains to be seen.
Click here for LIVE updates on the Bihar political crisis.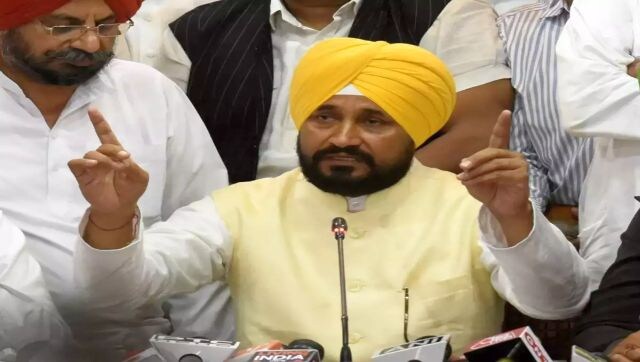 Politics
The Union home ministry has sought a report from the Punjab Government on the security breach during the Prime Minister's visit to Punjab on 5 January, 2022
Politics
The BJP has set up teams to supervise the on-the-ground campaigning as part of its strategy to reach out to voters ahead of the upcoming assembly polls.
India
In his resignation letter to the BSP leadership, Upadhyay said since the BSP has deviated from the principles and ideals of Kanshi Ram, he is resigning from the membership of the party