Nitish Kumar joins hands with BJP, weakens himself immeasurably ahead of 2019 Lok Sabha election
The underlying cause behind Bihar chief minister Nitish Kumar's interminable twists and turns is that his ambition is far bigger than his mass base
The underlying cause behind Bihar chief minister Nitish Kumar's interminable twists and turns is that his ambition is far bigger than his mass base. To turn his ambition into reality, he must therefore forever be on the lookout for allies who can enhance his political strength and ensure his hope to capture power isn't crushed.
This is precisely why Nitish has had to resort to political manoeuvres to build alliances over the past two decades. These were punctuated by his attempts to go solo, but each time he discovered that his own support base couldn't deliver him electoral victories. In 2014, for instance, his party — the Janata Dal (United) — went it alone and won just two parliamentary seats. With the decision to revive the JD (U)'s earlier alliance with the Bharatiya Janata Party, Nitish has most likely shut the door on fresh manoeuvres in the future.
He will have to play second-fiddle to the BJP and demonstrate a greater readiness to accept its terms and conditions than he did before, including the number of seats his party should contest in 2019, the year in which India's next Lok Sabha elections will be fought. Over the past 25 years, Nitish has tried several options. He broke away from the Janata Parivar to float his own outfit to challenge Lalu Prasad Yadav, whose domination over Bihar, as also his monopolistic approach to power, left the former with little political scope. Unable to dislodge Lalu on his own, Nitish then combined with the BJP to become chief minister for 10 years.
He snapped his alliance with the BJP because it had nominated Narendra Modi as its prime ministerial candidate. After a humiliating defeat in 2014, he became the face of the Grand Alliance that comprised the Congress and the JD (U) and returned to power. Barely two years later, he's back to holding the BJP's hands and ditching the Grand Alliance, which, as of now, lies in tatters.
Nitish's perpetual search for allies stems from the fact that the only social group on whose support he can count is that of his Kurmi caste. But Kurmis make up just about five percent of Bihar's population, thus making his task of luring different social groups to his side infinitely more complex. He has tried to make inroads into the Mahadalits, a category hived out of the larger Dalit community.
Nitish has also tried to forge a new constituency of women supporters. He had, until the 2015 Bihar Assembly elections, worked on the upper castes' fear of 'Yadav Rule' to woo them as well. But Nitish's social engineering is intrinsically unstable. Do women vote without their choice being determined by the factors of caste, class, and family? Then again, identity politics has a sharp edge that often cuts its practitioner. Given that Kumar isn't a Dalit, a percentage of Mahadalits would rally behind their leaders with whom they share caste affinity. All this renders Kumar crucially dependent on his allies.
The instability of his support base is why Kumar has to constantly devise strategies to overcome Bihar's caste divide. He has to consequently emphasise more than any other Bihar leader on good governance, boast of having zero tolerance for corruption, and initiate measures such as prohibition, which is designed to endear him to women. Indeed, Nitish's decision to break away from Lalu dates back to the months after the Grand Alliance notched a stupendous victory in 2015. Presumably carried away by the media projection of being a possible prime ministerial candidate, Nitish unilaterally sought to widen his turf — he made forays into Uttar Pradesh, spoke of building a Grand Alliance countrywide to thwart the BJP in 2019 and having a Sangh-free India.
Nitish offered support to the Patel movement in Gujarat, and said the JD(U) wouldn't contest in Punjab because he didn't wish to harm the chances of either the Congress or the Aam Aadmi Party, both parties with which he claimed to have good relations. Striving to build a pan-India anti-BJP alliance, Nitish strove to create the perception that he was the man uniting the disparate Opposition parties. It was therefore he who should become the Opposition's face, or so he seemed to think.
The BJP's sweep of Uttar Pradesh brought into play new dynamics in the politics of the Hindi heartland. Lalu made it known that he wasn't averse to getting Mayawati elected to the Rajya Sabha from Bihar. She had little chance of entering the Upper House from Uttar Pradesh. It certainly seemed a push for Opposition unity when Lalu had Mayawati and former Uttar Pradesh chief minister Akhilesh Yadav accept his invitation to together attend the 27 August rally in Patna.
In other words, there ensued competition between Lalu and Kumar to become the principal architect of Opposition unity. Due to his conviction in the fodder scam case, Lalu can't possibly hope to aspire for the prime ministerial post. But he wished to deny Nitish the chance as it would have catapulted him as Bihar's supreme leader. Lalu wouldn't want that. He has a more stable support base.
His Yadav caste accounts for 14 percent of Bihar's population. They are an assertive, dominant group. He still commands the greater allegiance of Muslims, who form 17 percent of the state. Then again, the growing proximity between Lalu and Mayawati implies that Nitish can't even bank upon the support of Mahadalits. To ensure he wasn't weakened or rendered helpless in the future, Nitish had to sooner than later return to the BJP, the corruption issue dogging Lalu's family notwithstanding.
Having chosen to take the BJP's support, Nitish has to keep the BJP in good humour now. He's dependent on its mercies.
Why? For one, although Bihar's upper castes prefer Nitish over Lalu, they love the BJP and Modi infinitely more. Nitish can hope for their unstinting support only through an alliance with the BJP. For the other, even among segments of the Other Backward Castes, Modi with his own OBC identity will have greater resonance than Nitish. His decision to take the BJP's support will likely also see the desertion of his Muslim supporters, who must feel apprehensive that Hindutva footsoldiers will feel emboldened now.
Certainly, Nitish wouldn't have re-forged an alliance with the BJP had he been made the Grand Alliance's face of 2019. Failing to bag this honour, he wasn't willing to become subservient to Lalu, who is seeking to widen his support base through Mayawati and Akhilesh.
But now he will find he must play second-fiddle to the BJP. This is the price he has to pay to remain Bihar's chief minister. It is uncertain whether he will continue to remain chief minister should the BJP win the 2019 Lok Sabha elections. Much will depend on the extent to which Nitish would be willing to accept the shrinking of his autonomy and implementing the Hindutva agenda.
For sure, Modi and the BJP have cut Nitish down to size. After all, the Bihar chief minister has to take the support from the very man against whom he railed incessantly four years ago, because of whom he broke the earlier alliance with the BJP.
Bihar is the BJP's victory, not Nitish's. Until he springs a surprise, he has been weakened for all time to come.
The author is a journalist in Delhi. His novel, The Hour Before Dawn, has as its backdrop the demolition of the Babri Masjid.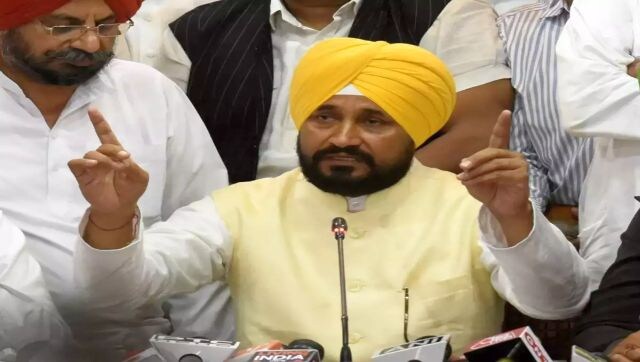 Politics
The Union home ministry has sought a report from the Punjab Government on the security breach during the Prime Minister's visit to Punjab on 5 January, 2022
Politics
The Samajwadi Party hopes to build a Yadav-Muslim-OBC rainbow coalition, unravelling Yogi Adityanath's 80:20 formula
India
Samajwadi Party chief Akhilesh Yadav has tweeted a picture with Chauhan, sparking speculations of the latter joining the SP