Nitish Kumar joining hands with BJP is a win-win situation for both, will also bring development to Bihar
Nitish has everything to gain for himself and for Bihar. He will remain chief minister and will have an alliance partner which is equally focussed on development, rather than a self-serving one
Ahead of the 2015 Assembly elections in Bihar, a political catchphrase caught everybody's eye when it came up on a giant hoarding at the Income Tax-Birchand Patel Path roundabout in Patna — 'Bihar me bahaar hai, phir se Nitish Kumar hai,' it said.
When the RJD-JD(U) combine won the elections handsomely, Nitish was back as chief minister. However, in the last two years, there has been nothing for him to even remotely suggest there was a bahaar (flourish) in Bihar. By Nitish's own admission after submitting his resignation to the Bihar governor on Tuesday evening, one-third of the government's term had already expired and people were talking not about the work done but about corruption charges against alliance partner RJD and his colleagues in the Cabinet, Tejashwi and Tej Pratap Yadav.
Other JD(U) leaders had been privately expressing concerns that whatever goodwill and credibility Nitish had as a leader and an administrator dated back to his 17-year alliance with BJP, when he was Union railway and agriculture minister and then Bihar chief minister from 2005 to 2013. Had he continued this alliance with RJD till the conclusion of his government's tenure in 2020, his consciously cultivated clean image and credibility would be reduced to ashes, they felt. He thus made peace with BJP once again, and a ghar wapsi of sorts took place, exactly four years after he severed ties with BJP over Narendra Modi's pick as the party's prime ministerial candidate.
But this is not just about the return of the time-tested JD(U)-BJP combine in Bihar, or about the Nitish Kumar-Sushil Modi government in the state; it's also about a realignment of political forces at the national level, and an instant rise in NDA's numbers in the Rajya Sabha.
JD(U) has 10 members in Rajya Sabha and two in the Lok Sabha. The NDA already had an absolute majority in the Lok Sabha, but it would be the boost it receives with 10 additional Rajya Sabha members that would sweeten the deal for Modi and party president Amit Shah. Although two of these 10 Rajya Sabha MPs — Sharad Yadav and Ali Anwar — are opposed to Nitish's reunion with BJP, they will eventually have to relent and abide by the party whip. For they risk losing membership of the House, allowing Nitish to nominate members of his own choosing in their place.
Nitish's return to the NDA fold comes at a time when Congress and its allies, as also the liberal intelligentsia, were on an overdrive to paint a picture of gloom, particularly on social issues like intolerance, cow vigilantism, hate crime lynchings, etc. Though award wapsi had become a thing of the past, the debate associated with it was also making a comeback in a different form with renewed vigour. By deciding to make friends with Modi at this stagte, Nitish has given a big jolt to those who had pinned their hopes on him as a potential counter to Modi.
By resigning from the chief minister's post on Tuesday, Nitish not only brought down the mahagathbandhan government, but also dashed hopes of a grand coalition of opposition force against Modi for the 2019 parliamentary election.
With Nitish Kumar now on his side, Modi's road to success in 2019 has become much easier. Nitish was the only credible face in the Opposition ranks. His switching sides has changed the atmospherics and the political dynamics.
It should be recalled that ahead of the 2014 parliamentary election, LJP leader Ram Vilas Paswan pledging his faith in Narendra Modi's leadership had become a big news. Paswan was a known Modi baiter, but correctly read which way the wind was blowing. Like Paswan, Nitish's influence too is limited to Bihar, but they are both leaders of national fame and their switching sides makes a big impact on the thought process of the electorate.
On his part, Nitish has nothing to lose but everything to gain for himself and for Bihar. He will remain chief minister but will have an alliance partner which is equally focussed on the development of the state, rather than one that looks only to serve the personal agenda of an individual and his family. Furthermore, since he is part of NDA and a Cabinet expansion is imminent at the Centre after 15 August, it is also likely that some JD(U) nominees will find way into the Council of Ministers. A close relationship with Modi will always be helpful in seeking central assistance for the state on a variety of issues.
Electorally, BJP and JD(U) had gained over a three-fourth majority (206 out of 243 seats) in the state Assembly in 2010, reducing Lalu's RJD to just 22 seats. Rabri Devi lost elections from both Assembly constituencies she contested from. Even in 2015, when JD(U) and RJD contested the polls together, their alliance could still only get 178 seats.
When Lok Sabha and Assembly elections next take place in 2019 and 2020 respectively, Nitish would now have BJP's support base on his side and it would be boosted by Modi's charisma. It is a win-win situation for both.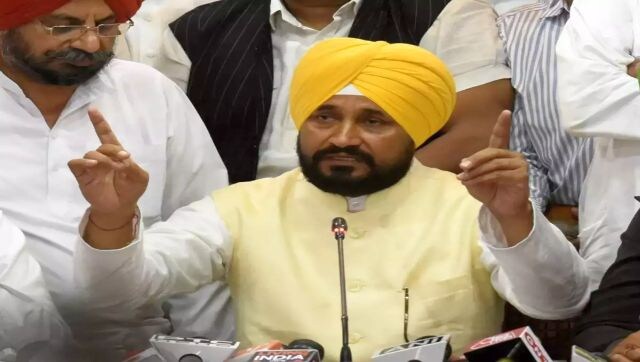 India
The committee comprising Justice Mehtab Singh Gill (retired) and Principal Secretary, Home Affairs and Justice, Anurag Verma will submit its report within three days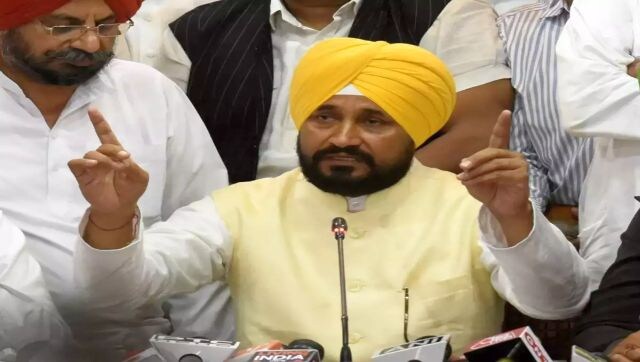 Politics
The Union home ministry has sought a report from the Punjab Government on the security breach during the Prime Minister's visit to Punjab on 5 January, 2022
India
The case tally of the Omicron variant of the virus has reached 3,623 in the country with Maharashtra accounting for the highest number of Omicron cases — 1,009 infections