Nitish Kumar has always been a political opportunist, says senior Congress leader Anand Sharma
Senior Congress leader Anand Sharma attacked Bihar Chief Minister Nitish Kumar for joining hands with the BJP, saying he was always a political opportunist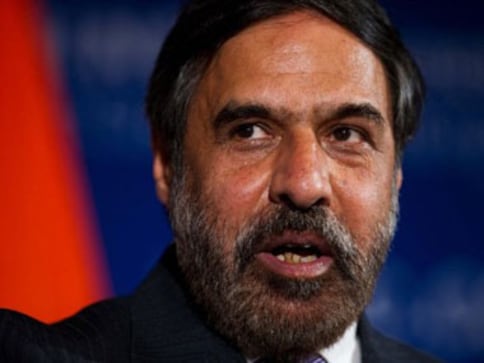 New Delhi: Senior Congress leader Anand Sharma on Thursday attacked Bihar Chief Minister Nitish Kumar for joining hands with the BJP, saying he was always a political opportunist.
Kumar, 66, had resigned on Wednesday as chief minister to break ranks with his allies — Lalu Prasad Yadav's RJD party and the Congress and formed a new coalition with the BJP.
And a little more than 12 hours, he was back in office after being sworn in by Bihar Governor Keshari Nath Tripathi with the support of the BJP.
"Nitish has always been a political opportunist. This alliance sans principles and is an opportunistic coalition," Sharma told reporters in Delhi.
He also asked whether Kumar was not aware of the charges against Yadav when the grand alliance was formed between Janata Dal (United), RJD and Congress.
"The excuse they are making will not work. Nitish has completely been exposed and nobody will be able to trust him anymore," the Congress leader said.
After Narendra Modi had come to power at the Centre, Sharma said Kumar had called for bringing together opposition parties for an RSS-free nation.
"It is important to remember that Modi had commented on the political DNA of Kumar and Nitish had sent hair samples of the people of Bihar to Modi's residence (in response to it)," he said, adding both should remember what they had said to each other.
Politics
The former Uttarakhand Congress chief joined the BJP in the presence of Union minister and the party's election in-charge for Uttarakhand, Pralhad Joshi and other senior leaders
Politics
She further said that the BJP needs to be taken out of the power of UP in the interest of the society
Politics
Rawat, who holds the forest, environment, labour and employment portfolios in the Uttarakhand cabinet, had left Congress to join BJP in 2016