Nitish Kumar almost asks for Tejashwi's resignation; Bihar CM gives ally Lalu Prasad 4-day deadline
Though Nitish did not speak to media after the meeting, his reference to 'political sacrifice' was being seen as a message to the alliance partner
Patna: Bihar's ruling Janata Dal (United) (JD(U)) asked an embattled deputy chief minister Tejashwi Yadav, an accused in the land-for-hotels scandal, to "come out with facts in public against the accusations" but stopped short of demanding his resignation.
Amid reports of a widening rift between JD(U) and ally Rashtriya Janata Dal (RJD), Chief Minister Nitish Kumar, who heads the 3-party coalition government in the state which also includes the Congress, chaired a meeting of JD(U) legislators, party office bearers and district unit chiefs where he referred to political sacrifices he made for ensuring probity in public life.
Though Kumar did not speak to media after the meeting, which came a day after Lalu Prasad's RJD rejected the BJP's demand for Tejashwi's resignation, his reference to "political sacrifice" was being seen as a message to the alliance partner to ensure that his deputy either came clean on the issue or there could be some turmoil in the ruling coalition.
"The party knows how to follow gathbandhan (coalition) dharma...JD(U) has a record of facing political challenges and making political sacrifices," JD(U) spokesman Neeraj Kumar told reporters while briefing about the meeting. Though he did not name Tejashwi or Kumar, the JD(U) spokesman said the ball was now in RJD's court. "Explain your defence against the accusations in public with facts," Neeraj Kumar said.
Lalu Prasad, his wife and former chief minister Rabri Devi and son Tejashwi have been named as accused in a CBI case relating to transfer of three acres of prime land in Patna to the family by two businessmen allegedly in return for licences to run two IRCTC hotels in Ranchi and Puri when the RJD chief was railway minister.
Kumar's reference to coalition politics and sacrifices is also being seen in the context of JD(U) having walked out of the NDA in 2013, ending its 17-year association with BJP, after Narendra Modi was appointed its campaign committee chief for the 2014 Lok Sabha polls.
Though the JD(U) spokesman was guarded in responding to questions about what transpired at the meeting, senior party leader Ramai Ram claimed the RJD has been given four days to "come out with facts". MLC Raj Kishore Kushwaha said Nitish Kumar told the meeting that "law would take its own course while government would do its work".
"Our party is known for doing 'politics with a difference'," Neeraj Kumar accompanied by other spokespersons Sunil Kumar Singh, Ajay Alok and Rajiv Ranjan Prasad said.
"People of Bihar and political groups in the nation know our tradition on matters like crime and corruption," Nitish was quoted as having told the meeting.
"There are examples in the government headed by JD(U) of taking hard decisions for the sake of political propriety," he added. JD(U) general secretary Sanjay Jha, who attended the meeting, said the CM recalled how he had tendered his resignation as railway minister after the Gaisal train tragedy in 1999 on moral grounds going against the advice of the then prime minister Atal Bihari Vajpayee.
The terse message from the JD(U) camp notwithstanding, the RJD once again ruled out the resignation of Tejashwi. "Tejashwi Yadav's work as deputy chief minister and minister of road construction and building construction has been appreciated and no allegation has been levelled against him during the period...hence there is no question of his resignation," state RJD president Ramchandra Purbe told reporters after the JD(U) meeting.
His party colleagues Mundrika Singh Yadav and minister Shiv Chander Ram echoed his views. After Lalu Prasad, who had gone to Ranchi for appearance in a fodder scam case, returned here many RJD leaders were seen flocking to his 10, Circular Road, residence following the JD(U) meeting.
Meanwhile, the BJP said on Monday that it will wait for 4-5 days for Nitish Kumar to take action against his deputy. "JD(U) has put the ball in RJD's court ... We will wait for the next four-five days to see what action Nitish Kumar takes against Tejashwi Yadav," senior BJP leader Sushil Kumar Modi said.
Modi recalled how Kumar had in the past acted against his ministers after their names cropped up in corruption cases. Kumar had accepted the resignations of ministers Jitan Ram Manjhi, Awadhesh Kushwaha, Ramanand Singh and Ramadhar Singh in the past for their alleged involvement in criminal cases.
Find latest and upcoming tech gadgets online on Tech2 Gadgets. Get technology news, gadgets reviews & ratings. Popular gadgets including laptop, tablet and mobile specifications, features, prices, comparison.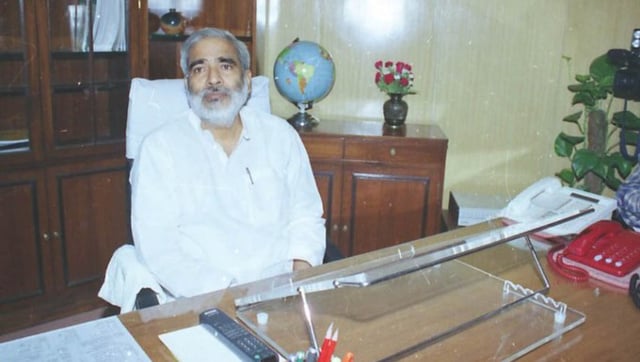 India
Reacting to Singh's death, Lalu Prasad Yadav said, "I told you the day before yesterday, you are not going anywhere. But you went so far"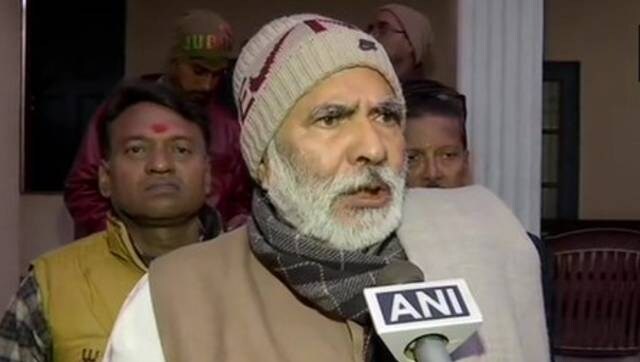 India
Singh, who had recently resigned from RJD, had fallen ill after developing post-COVID-19 complications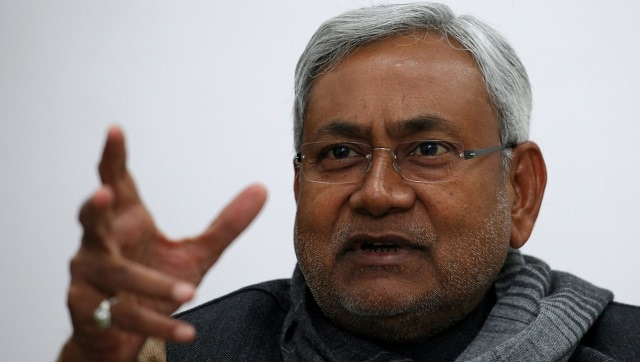 Politics
Nitish Kumar's rally comes amid months-long tiff with the JD(U)'s fellow National Democratic Alliance constituent the Lok Janshakti Party.