Nirmala Sitharaman's refusal to meet O Panneerselvam in Delhi points to his diminishing political relevance
Tamil Nadu Deputy Chief Minister O Panneerselvam went to meet Nirmala Sitharaman today along with V Maitreyan, but the defence minister only met the Rajya Sabha MP.
For someone who was granted an audience with the prime minister whenever he wanted last year, 24 July is a day O Panneerselvam (OPS) is in no hurry to forget. Union Defence Minister Nirmala Sitharaman had snubbed the Tamil Nadu deputy chief minister when had she refused to meet OPS, even though he was sitting just a few steps away in the waiting room of the minister's office.
It was Rajya Sabha MP V Maitreyan who had sought an appointment with Sitharaman on Panneerselvam's behalf. Even though OPS and Maitreyan had gone to the defence minister's office together on Tuesday afternoon, only the MP was allowed inside. A while later, OPS left crestfallen, humiliated.
That was not all. Sitharaman decided to rub it in by going public with the fact that she had not met OPS. In response to a Tamil channel's tweet that OPS was meeting the defence minister, her office tersely tweeted at 2:44 pm, clarifying that an "appointment was given to Shri V Maitreyan, MP, Rajya Sabha" and that Panneerselvam "has not met Smt Nirmala Sitharaman".
On Monday evening, OPS had arrived from Chennai to a rather high-profile reception at the Delhi airport. More than half the parliamentary party of the All India Anna Dravida Munnetra Kazhagham (AIADMK) had lined up to greet him with bouquets, making many wonder if there was something cooking.
That the visit came within days of the income tax raids on a highway contractor deemed close to Tamil Nadu Chief Minister Edappadi Palaniswami (EPS) led to conspiracy theories, given Panneerselvam's clout in the BJP circles. It was also just four days after the AIADMK — in a surprising move — had voted, instead of abstaining, for the BJP during the no-confidence motion. Importantly, it also came during the week the Madras High Court is hearing two petitions on Panneerselvam's alleged disproportionate assets.
But the visit was personal, OPS insisted. He had come to Delhi to thank Sitharaman for providing an air ambulance from Madurai to Chennai for his ailing brother O Balamurugan earlier this year. EPS also sang the same tune in Tamil Nadu, denying any political angle to Panneerselvam's trip.
So what went wrong? The suspicion is that Sitharaman may not have been too happy with the use of the air ambulance being made public. Another school of thought is that since the high court could order an inquiry by the Central Bureau of Investigation into Panneerselvam's assets, Sitharaman may have been a bit circumspect about being felicitated by him. It is also possible that the BJP, which is believed to be planning a number of changes in Tamil Nadu, hopes to send a message across to the AIADMK with this snub.
It is also difficult to believe that in a party like the BJP, with its control firmly in the hands of Narendra Modi and Amit Shah, Sitharaman would have decided to mete out this treatment to OPS, without keeping either of the top two in the loop. Politicians rarely insult anyone personally unless they stand to gain from it. Although this was not pitched as an official trip, the fact remains that OPS is the deputy chief minister of Tamil Nadu and his position deserved to be shown respect.
AIADMK sources are trying to play down the insult, saying there was a communication error and OPS indeed did not have an appointment. That does not cut the ice because if that was the case, how was OPS allowed inside the minister's office? After all, security protocol at such a sensitive ministry would ensure that no one can walk in without an appointment. Sources also say that ministry officials had taken details of Panneerselvam's convoy beforehand, so it would be far-fetched to claim that Sitharaman was unaware of the deputy chief minister's presence.
The episode is proof of Panneerselvam's diminishing political relevance in the Delhi durbar. When he revolted in February 2017, he was celebrated as a clean politician, and behind the scenes, the BJP had tried its best to help him attract a significant number of legislators. That effort failed and he had to quietly return to the AIADMK. A few months ago, he had boasted about how it was Modi who had advised him to patch up with EPS and get back to the party. Today, despite being deputy chief minister, he is a marginalised force with the control of the government firmly in the hands of EPS and the Gounder community lobby. OPS has only himself to blame for the manner in which he has allowed the BJP to use and throw him.
OPS, too, sought to play down the incident, indulging in a bit of philosophy. He said MGR had said people should have the heart to bear anything.
Incidentally, two Tamil Nadu ministers, SP Velumani and P Thangamani — both considered close to EPS — are scheduled to meet acting finance minister Piyush Goyal on Wednesday. If that meeting takes place, it will be like rubbing salt on Panneerselvam's wounds and ego. AIADMK MP Sathyabhama also met Sitharaman at her office on Tuesday, further confirming that the no to a meeting with OPS was deliberate.
AIADMK watchers say this was precisely the treatment former Tamil Nadu chief minister J Jayalalithaa used to mete out to party leaders. Visuals of senior leaders, including OPS, prostrating before the tyres of her SUV are out in the public domain. Amma is gone, but the wheel has turned a full circle for OPS.
India
The finance minister said there needs to be a sense of caution about the new variant, and protocols need to be followed. Sitharaman was speaking at the Hindustan Times Leadership Summit on Saturday
India
'It was Patel's loyalty towards Gandhi that made him work with Nehru. Otherwise, his problem with Nehru was almost the same as Jinnah's problems with Nehru,' say Adeel Hussain and Tripurdaman Singh, authors of a new book on Nehru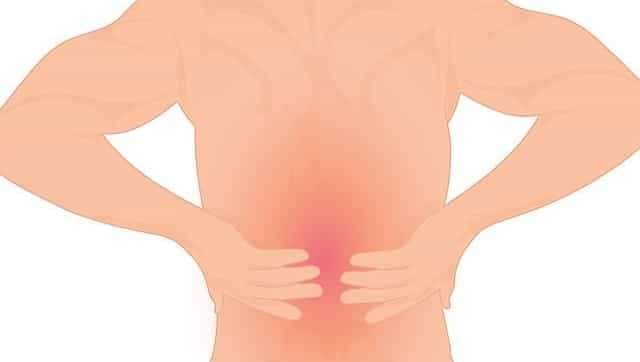 India
About 80 percent of population experience low back pain at some point in their lifetimes. It is the most common cause of job-related disability