Niranjan Jyoti: A VHP 'katha vachak' with an unpopular reputation
Sadhvi Niranjan Jyoti - whose name has become synonymous with ill-timed, unnecessary and hateful speech, is unsurprisingly no real stranger to controversy.
Sadhvi Niranjan Jyoti - whose name has become synonymous with ill-timed, unnecessary and hateful speech, is unsurprisingly no real stranger to controversy. This is just the first time that her comments have generated a media storm on a national level.
The newly inducted union minister of state clearly had no qualms about standing up on stage and delivering a speech where she said, "Aapko tay karna hai ki Dilli mein sarkar Ramzadon ki banegi ya haramzadon ki. Yeh aapka faisla hai" (You have to decide if you want a government peopled by the children of Ram or one full of bastards.)
The outrage that followed on both national media and in parliament may just have surprised her. After all, she has gotten away with- even rewarded - for similar incidents.
According to this report in the Times of India, "Jyoti gained notoriety following her religious discourses after the Ram Temple movement of 1992. Party insiders claim that she has habitually been shooting off her mouth, often making controversial comments during her speeches".
NDTV notes that she was also a member of the Vishwa Hindu Parishad. The NDTV report adds that the "47-year-old sadhvi or monk is a "katha vachak" or one who delivers religious sermons through storytelling; her parliament bio-data, a short read, lists her as a "social worker."
Social worker though she may be, Jyoti has also recorded a number of run ins with members of her own party, the opposition and even the law.
The Times of India report notes that she has listed a case against the 'non-cognizable offence' category which includes charges related to criminal intimidation, voluntarily causing hurt and adultery. It also makes mention of a dispute with one of her own party workers, which had also led to a police complaint.
"The incident upset the local BJP unit, with the UP BJP even appointing Kanpur regional president Bhalchandra Misra to make an inquiry. However, before Misra could submit his report, she was inducted into the Modi cabinet", the report adds.
As Indian Express notes, she has since acquired a reputation for her high and mighty ways:
"...Union Minister of State Sadhvi Niranjan Jyoti has been throwing her weight around in home state Uttar Pradesh ever since her election to Lok Sabha. She has had run-ins with officials over alleged denial of protocol and her supporters have sent complaints to the PMO and Chief Minister."
Jyoti seems to have forgotten that the perks of power come with great scrutiny -- a chastening reminder an outraged opposition was only too happy to deliver.
Find latest and upcoming tech gadgets online on Tech2 Gadgets. Get technology news, gadgets reviews & ratings. Popular gadgets including laptop, tablet and mobile specifications, features, prices, comparison.
Politics
"As their 15 years of corruption stand exposed, now they want to probe 15 months when my government was in power," Kamal Nath said while speaking to reporters in Ujjain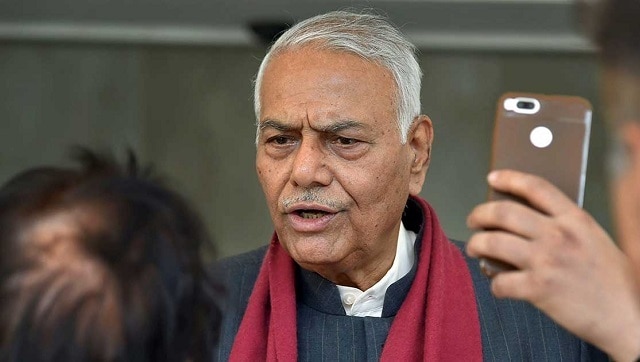 Politics
Sinha's announcement, made at a meeting of his outfit 'Rashtra Manch' (National Forum) in Patna, came as a surprise as he had taken 'sanyas' from party politics over two years ago and had vowed to work for saving democracy in the country.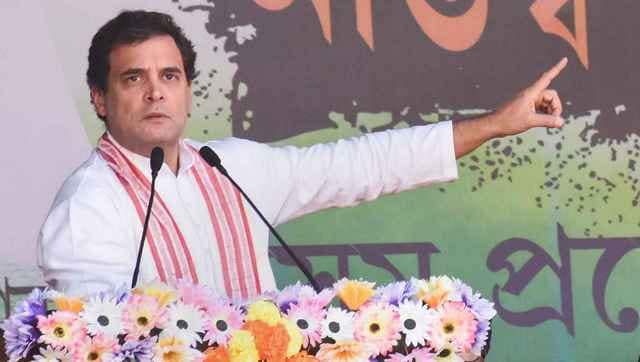 India
While driving the Congress party to dust, Rahul is leading by example on how not to lead it.