News18 Rising India Summit: Yogi Adityanath says overconfidence, lack of hard work cost BJP Gorakhpur
The Uttar Pradesh chief minister, however, disagreed that his visit to Noida before the bye-elections, which is superstitiously believed to bring ill-luck to politicians, had anything to do with the defeats in the Lok Sabha bypolls.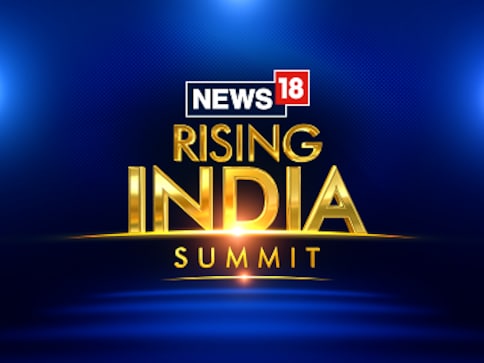 Blaming the low turnout of voters and overconfidence as reasons for the BJP's loss at the recently concluded bypolls for the Gorakhpur and Phulpur Lok Sabha constituencies, Uttar Pradesh chief minister Yogi Adityanath said "every defeat is a lesson for us." Adityanath was a part of the session The Monk who Took on a New Mantle at the News18 Rising India Summit from Lucknow through video conferencing.
"Victories and losses are not a moment of happiness or sadness for us. Whenever we work with overconfidence and take results for granted, we will end up not working hard enough, so such results will naturally happen. Our workers and voters thought these are the seats of the chief minister and deputy chief minister, and so they took them for granted. Some didn't step out to vote, some didn't go for door-to-door campaign," Yogi said.
Prior to becoming the chief minister, he had won the Gorakhpur Lok Sabha seat five times consecutively since 1998.
However, the Uttar Pradesh chief minister appeared unfazed by the alliance between the Samajwadi Party and the Bahujan Samaj Party.
"We admit mistakes in Gorakhpur. These elections have shown that the SP, BSP and Congress cannot face BJP alone. We have analysed the loss in Gorakhpur and prepared our plan to fight the alliance. We can't reveal our roadmap now," Yogi said.
"During Uttar Pradesh elections, our leader and face was Modi. Today, SP and BSP have created an alliance. They should decide who their leader is — Rahul Gandhi, Akhilesh Yadav or Mayawati," he said.
The Noida jinx
The Uttar Pradesh chief minister, however, disagreed that his visit to Noida before the by-elections, had anything to do with the defeats in the Lok Sabha bypolls. According to a superstition, visits to Noida bring ill luck to Uttar Pradesh chief ministers.
"I'll keep coming to Noida. In a few days, a programme is going to start there. Defeat does not matter. As a Yogi, it's my job to turn inauspicious into auspicious," Yogi said.
On Congress and Rahul Gandhi
Taking umbrage at the BJP being called dramebaaz by Sonia Gandhi at the Congress' 84th Plenary Session in New Delhi on Saturday, he said, "All these years they have only done drama. And who doesn't know Rahul Gandhi's drama? I can understand the sadness of the Congress. The Congress is unhappy because of losses. For them, everything is a drama. Rahul Gandhi's temple-hopping spree is dramebaazi. The country has touched new heights under Prime Minister (Narendra) Modi. The Congress and Sonia Gandhi can't accept this."
On Ram Janmabhoomi
While hoping that the Supreme Court verdict would be in favour of the Hindus, Yogi maintained that the Ayodhya dispute was not a political one.
"Ayodhya dispute is not a political issue for us. It is a matter of faith. We are hopeful of the verdict being in our favour," the Uttar Pradesh chief minister.
Yogi, however, did not appear to be optimistic about the efforts being made by Sri Sri Ravi Shankar on resolving the issue outside the court.
"If there is anyone with a good solution, then that should be considered. This issue has been long debated upon and many have tried to find solutions but there would always be one party that walks out of the discussion. Discussion on any matter isn't bad, but the Ayodhya matter has been discussed numerous times in the past," he said.
On secularism and Muslims
The Uttar Pradesh chief minister was assertive that his government is for all and is not in favour of any particular community.
"All people are safe in Uttar Pradesh and nobody is living in fear in the state. Protect the 22 crore people of Uttar Pradesh is my responsibility and I will do my best to do that. Kasganj violence was not a communal incident," he said, referring to the violence that happened on 26 January this year.
"Nobody is scared in Uttar Pradesh. Holi and Jumma were on the same day this year. On my appeal, Muslim clerics extended the time for Jumma," Yogi said while assuring that Muslims in Uttar Pradesh are not living in fear.
Adityanath also spoke about his interpretation of secularism.
"There is a difference between secular and irreligious. We should make that distinction. The government must be secular, not irreligious. Hinduism is a secular philosophy. Many spread venom under the garb of secularism. If secularism means not taking sides, there is nobody more secular than Hindus. Today's secularists have turned secularism to mean abusing India's traditions," the Uttar Pradesh chief minister said.
On Naresh Agrawal
Speaking about former SP leader Naresh Agarwal's entry into the BJP, Adityanath said, "If people are willing to walk on the party's principles, then there should not be any issue in getting them into the party. I feel if a person is willing to change and do good work, why stop him/her?" Yogi said.
Opinion
Many of the UK's prominent parliamentarians constantly provide ideological succour to both Khalistani and Islamist terror from constituencies across the whole of Britain
Explainers
Rahul Gandhi has joined a small 'infamous' club of politicians who have been disqualified as MPs or MLAs after being convicted in a crime. Here's a look at the other prominent names
Opinion
The Congress leader wasn't dropping a 'truth bomb', he was name-calling and ridiculing a journalist who was trying to do his job